10 Need To Know Web Video Statistics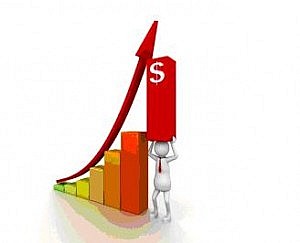 Our team takes it as a given that animated web videos are extremely beneficial for pretty much any online retailer or business. If you're a web based business, if you're considering a video marketing campaign, here are some essential statistics for you to keep in mind.
Given the choice, nearly 60% of executives prefer watching videos than reading text
A Forrester report found that the likelihood of a front page Google result is increased by 53 times with a video
Email marketing campaigns containing video increase click-through rates by as much as 96%
90% of online shoppers found that web video was useful in making purchase decisions
An Adobe survey of almost 2,000 interactive marketers found that video and other multimedia product viewing options were rated more effective than other site initiatives
Comscore found that retail sites containing video encourage viewers to stay an average of two minutes longer and these visitors are 64% more likely to purchase
According to Cisco and Robert Kyncl, YouTube's vice president of global content, video will soon account for 90% of Internet traffic
The word "video" in an email subject line can increase open rates by 6% and a Forrester study found that video increased email click-through rates 2-3 times
Eloqua found that video in an introductory email campaign led to a 75% reduction in subscriber op outs.
In one year video traffic on mobile networks increased by 10% and now 50% of wireless network traffic is video
Those are just some of the amazing statistics that show the importance of web video for email marketers, online retailers and other web-based businesses. You can see some more amazing statistics on the Invodo website. If those numbers haven't convinced you, why not get in touch with our team today? We're happy to have a chat about how you can tap into these incredible statistics with animated web videos.
Related Posts