5 Reasons to Use Video in Your Mobile Marketing Mix
Mobile marketing is now at the top of any promotional strategy, and integrating video into the mix may be the hottest move you can make.
It seems that most people these days have a Smartphone, and sometimes it can be difficult to get them off the things – Users quickly become occupied with marketing material, whether QR codes that link to the latest update on their favourite band, or watching an explainer video about an innovative new product.
The craze for innovative interaction with smart phones is expanding, so now is as good a time as any to tap into the potential of mobile video. Here are some reasons why.
Mobile Users Are Seeking Information
The interaction may be brief, but it is desirable, informative and often memorable.
The fact that a consumer can access the marketing information they require wherever they are can make this channel more effective than any other – This is because they are usually accessing the content not just out of boredom or even vague interest, but out of direct requirement for the information.
Many people use their smartphone as a primary means to access the web, often in search of information on a product or service. 24 Million Smartphone users in the US are watching online videos on their mobile device at least on a monthly basis, according to eMarketer findings.
It is Effective at Delivering Marketing Content
Animated video is a fantastic tool for communicating your marketing message because it appeals on so many levels. Its multi-sensory effect can capture any person, whether they have a preference for visual learning or audio explanation.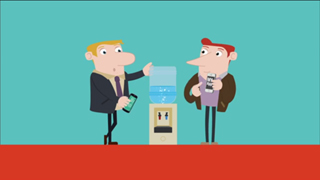 There are so many ways to promote or explain, such as with the use of a demonstration or by creating an intriguing story that the target audience can relate to.
The great thing about accessing these videos with a mobile phone is that it can be seen precisely when required, and in an easy to consume way.
Entertainment and the generation of emotions with a video can help not only in retaining viewers but also in remaining in their memories after the video is over.
It Allows You to Maximise Available Space
The screen on a mobile phone is small, and video is the best way to utilise this space for your content delivery. Text on this little screen – whether mobile optimised or not – can be very unattractive. It can be difficult to read and can be so abbreviated that it loses its appeal.
Video can deliver so much content in a flowing and consistent way. It is also attractively delivered in full screen mode on a mobile device.
This is not only useful to communicate a clear and full message, but also to include powerful visuals such as brand logo and audio that can be associated with the brand. This can be done in a small space without being too overwhelming.
Even when on the go, users can efficiently access extensive information via their mobile devices by watching video.
Video is User Friendly
There are of course many innovative ways to market via mobile phones, b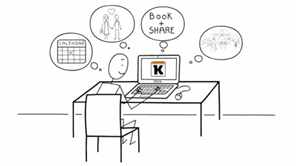 ut one of the most familiar to all users is video.
Your potential audience will know exactly how to watch the video, how they can pause it or even how they can watch it again.
In fact, people are so used to watching video of all kinds that they will likely press play intuitively.
Video also has the quality of not necessitating that users navigate or scroll on their mobile phones. This means your marketing message is much more likely to be delivered.
It is Affordable
You may well embark on many diverse and innovative marketing exploits, which can bring great returns to your business. Often, though, these can be time consuming and expensive.
A high quality marketing video can not only be cost effective to produce but it can also be used across marketing channels. Video remains to be a desirable medium to consumers and a return on investment can be made quickly.
By approaching a professional video production studio that specialises in creating video for marketing purposes, your business could soon be reaping the rewards.
A high quality video that takes the latest insights into user engagement into consideration can achieve great results when it is consistent with other marketing efforts. Spreading video across mobile devices can leverage a marketing campaign to its greatest potential.
Here at Spiel we are highly experienced in producing marketing videos that communicate a unique brand identity and engaging message. If you would like to discuss creating an animated marketing video for use across mobile devices, give us a call on 0208 891 2077. We are always pleased to take on unique and exciting new projects.
If you think we have missed out any of the benefits of video in mobile marketing please let us know in our comments section below.
This post has been written by Maite.
Related Posts