Achieving Multichannel Consistency with Your Video
Businesses are utilising video in almost every part of their marketing campaign nowadays; although, producing quality content that spreads a harmonious message can be tough.
Technological developments and the expansion of mobile marketing have contributed to complicating marketing decisions in a number of areas.
When considering just the video aspect of campaigns, there is so much to consider, from brand image to audience targeting.
According to eMarketer statistics, the use of video for online promotion has risen significantly, with 93% of marketing professionals having used it in 2013.
Reaching out to consumers with video in this multichannel environment is challenging, but here we will highlight some things to bear in mind when making your video and devising a strategy.
Assimilate with All Marketing
Having a animated marketing video produced is not a solitary process. When conceptualising and creating it, you should always be considering each and every marketing channel – even those that won't include the video.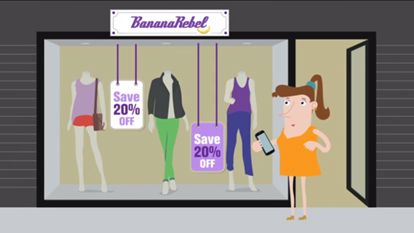 It's all very well presenting a high-impact video on your webpage, but if it's not followed up with engaging and harmonised content for mobile users, then interest may be lost.
Users at the point of purchase could lose motivation due to a change in image, style, values or message.
Another example is that consumers visit a brand website via Facebook, which displays a top quality animated marketing video, only to find the website uncomplimentary and difficult to navigate. Unfortunately, this will not encourage consumers along the road to purchase.
Sometimes it may be that your visitor puts a product in their basket, but becomes distracted and fails to reach the checkout. Consider whether you might have too much content (including video) on your website, which is distracting consumers and preventing sales.
Use Audience Management Technology
When considering Facebook, bear in mind that integrating Facebook Exchange (FBX) with website data can allow you to display product specific messages on Facebook in real-time, which is valuable for encouraging a consumer to come back and complete a purchase.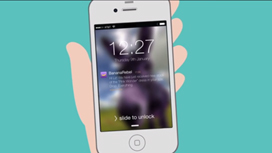 There are now various tools available to businesses that enable them to manage their audience to some degree, so that the gap between channels can be bridged.
This can help to drive higher impact marketing campaigns and boost conversions. If your video content is consistent throughout, then this will aid in delivering a higher ROI.
Targeting your audience throughout their decision making process is important, and this can often hop across channels, so consistency is key.
If you use diverse videos in these channels, then think about how these complement one another. If you provide content other than video, then ensure this also harmonises.
Communication
The requirement for a fully integrated approach means that very close communication with the professional studio that makes your video is tantamount.
This means explaining not just your desired outcome from the video, but also every element of your business from brand image to key audiences to future objectives.
The studio should know your company inside and out in order to help in forming a great strategy and video, or series of videos.
Communication within your company is also crucial, as this will define whether your video applies to all operations and areas of the business. For companies operating in various markets, this is a top concern.
If your company operates internationally, then consider whether you will use the same video abroad, with dubbing or subtitles. If so, then research language and cultural differences to avoid offending part of your audience.
Let us know in the comments section below what challenges you have encountered and perhaps overcome in your multichannel marketing.
At Spiel, we have a strong track record for providing tailored, high-impact animated videos that meet and our clients' needs and exceed expectations.
We maintain a strong relationship throughout the video production process to make sure that the video remains consistent with marketing and corporate strategies as well as your vision for style and tone.
Our digital marketing specialists also help to coordinate videos across your marketing channels and apply content that online users can interact with.
To start formulating your fully integrated approach to marketing with video, get in touch with a member of our team on 0208 891 2077 or email us at [email protected]
This post was written by Warren Green.
Related Posts