Home
»
Explainer Videos
» Benefits of Expressing Social Responsibility with an Animated Explainer Video
Benefits of Expressing Social Responsibility with an Animated Explainer Video
Communicating the ethics and values of your business in its marketing content is important in securing a positive brand identity and healthy customer base; but how can animation help to share this message effectively?
Whether some businesses propagate their ethical standing solely as a marketing ploy or whether management truly holds these values can sometimes be questioned; but the fact is that society has become more expectant of companies and more selective in their choices, and businesses need to respond to this to gain a positive image.
Time to Get Innovative
Faced with growing competition and pressure, how has your company sought to stand out?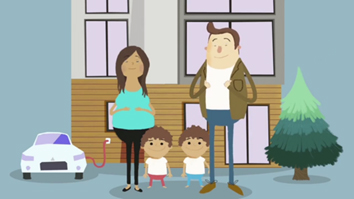 More and more businesses are opting for the versatile and captivating tool that is animated video. It is a great instrument for showing your company's understanding and consideration for its customers and the environment around them.
Getting to know your market and exploring the lifestyles and characteristics of your target audience, you have probably defined your desired brand image and values; but your competitors are most likely doing the same, so it may be time to find a more ingenious approach to displaying these key traits to your audience.
Put the Viewer at Ease and Explain Clearly
Animation is not just a great instrument for catching your audience's eye, but it is also valuable in expressing any message clearly, while putting the viewer at ease so that they are open to your message.
Often, that first step of getting your marketing content and brand noticed can be challenging, in which case any further steps are difficult to make.
To get past any audience barrier, whether due to high selection criteria on the crowded web or to cynicism of companies in your market, an animated explainer video can help to present your business's true social responsibility.
All video has a psychological aspect to it: different stimuli can affect perception or shape emotions, for example.
Animation can impact right from the start, as people see cartoons as a form of entertainment. If the animation looks innovative, with an inspiring title and summary, people will be enticed to watch.
Show Values as Constant
The principles and standards you wish to express should not be pointed out just briefly in your content. Your actions to be responsible are best shown as a part of your business's culture.
These values can be expressed right from the start, through the animated characters you use and the style of your animation. The thumbnail image you select for your video can make all the difference to viewer ratings.
The concept you choose for your explainer video will also impact on how it is perceived. A story that shows understanding of the viewer, as well as respect for the wider society and environment, can engage the audience. This can convey your company as one of authority not just in its market, but also in the arena of social responsibility.
Enhance Brand Image and Web Presence
An animated video can instil trust and respect in a brand from viewers, which can bring value well in to the future. If a video is well-made, it can enhance brand image significantly, and this can be spread across the web via links, comments and sharing of the video.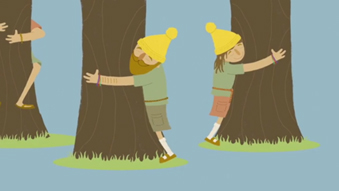 The type of video you create will have implications on how it is shared online, so integrating all the morals your business holds dear is important to your brand identity and the audience attracted.
Of course your actions will need to match what your video communicates.
By Expressing Your Social Responsibility, You Can Boost SEO
As a business that demonstrates great concern for the world around it, you are surely feeling proud. Well, by displaying this in an animated video, you could even get a bonus of improved ranking in search engine results! Great news, huh?
Ranking highly in search engines is no longer just about how many visits a site has attracted, but the quality of the content on that page, and how long visitors spend on the site. Comments and links can also raise it higher.
Multimedia content on its own can improve a website's ranking but when it engages viewers and gains positive feedback, this is where the greatest returns come in.
Being ethical in your business can clearly bring many rewards, not just to society but also to your bottom line. Achieving the latter may not be achieved if your values are not well communicated with your audience, however.
Animated explainer videos are a powerful tool in communicating your social responsibility message clearly and effectively, in a way that jumps out on the web. Businesses from every market are taking up this opportunity to tell potential customers what they really stand for.
To find out more about the potential of animated video in sharing your positive message, give one of our team members a call now on 0208 891 2077, or you can email us on [email protected]
If your business has used animated video to effectively portray its key principles and has gained great returns, tell us about it in the comments section below. We love to hear success stories!
This post has been written by Marianna Keen.
Related Posts