Effective Uses of 3D Animation Explainer Videos
The use of 3D in animation can take an explanation to an entire new level, proving a detailed, life-like picture or even demonstrating otherwise invisible phenomena.
With 3D animated video, you can take the viewer on an educational journey of absolutely anything, including organ interactions in the body or cloud computing.
Things can seem so much clearer when explained via 3D animation!
The tool also makes topics far more engaging than when explained with text.
So let us take a look at the most common and effective uses of 3D animation.
Computing and Software Explainers
Learning about virtual processes and how new devices work can be downright confusing, and this is where animation comes in.
Represent Virtual Matter
Demonstrating cloud computing can be far simpler, as well as more entertaining, with the use of moving images.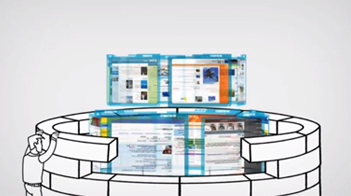 For virtual phenomena that cannot be seen, simulated images can be representative so that the audience can visualise them.
For example, an animated high brick wall can signify a firewall, with a user standing on one side of it. By using other images in conjunction, you can show the routine functions of the firewall in an engaging way.
Medical and Scientific Education
Using animation in its three dimensional form can be useful in teaching a variety of things, but particularly those that can't be seen in real life.
Teaching something which cannot be easily demonstrated live or with live video can become complicated, tedious and overwhelming. Animation can help with all these issues.
Facilitate Visualisation
When instructing on how to perform an operation on the heart, the use of 3D animation is engaging and effective to a wide range of students, many of whom are visual learners.
Not only that, but the possibility to simplify images in animation can make teaching about a specific task or process much clearer. Of course the detail and movement of molecules in an experiment is very complex, but in 3D animation you can emphasize just those aspects that are important to the topic at hand.
Demonstrate Time Lapses
Animation is valuable for presenting dynamic information, including changes over time.
The motion shown is of simulated images, so the representation of time is flexible. Time can simply be represented by using a series of frames.
With animation, you can take students on a 3D journey of the body, organs and cells, inspiring interest and facilitating understanding.
This approach is far better than pure text; don't you agree?
Animated Teaching Agents
Another increasing use of 3D animation is the application of educational animated agents. These vibrant characters make any learning process simpler, smoother and more engaging.
They can present, explain, monitor progress and provide feedback, making them great for providing learning support and motivation.
Architecture and Design
3D animation can also be used to present easily visible topics in a more attractive, clear and engaging way than is possible with text or real-life video.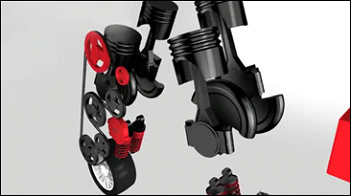 The use of this tool is very common in architecture, and it has also become increasingly common in various design fields.
An animated video can demonstrate each different stage of a design or construction process, and can also show the way in which the final product is used.
Images can be shown as simplified representations, or they can even be shown as life-like
Demonstrations
How-to videos and post purchase explainers are also topping the online videos that engage viewers.
So many things can be described effectively and efficiently with animated video. You can demonstrate not just tangible content but also time lapses and any type of movement.
The use of images, colour, engaging concepts, scripts, music, narration and CGI technology can appeal to any target audience. They also help to explain things quickly, making this tool highly cost effective.
Some live action video can also be mixed in with animation to help in explaining and add to appeal.
Boost viewer Figures and Conversions
3D animated online videos are not just effective at explaining, but the attractive images and viewer comments attract high viewership figures and website traffic. This can lead to a boost in brand awareness and even online conversion rates.
You can incorporate 3D animated video in to any marketing campaign and it can help to harmonise and add value to your marketing message.
If we have missed any of the advantages or uses of 3D animation, let us know in our comments section below. We would also love to hear how your company has benefitted from using this versatile tool.
If you are considering using 3D animated video to help in reaching your business objectives, then contact us to discuss the range of exciting options available. Call us on 0208 891 2077 or shoot us an email at spielcreative.com.
If you would like to see some examples of 3D animation at work, then take a look at some of these inspiring and educational videos.
This post was written by Marianna Keen.
Related Posts