Five Lessons on Animated Advertising
There have been many creative works that have bagged a great deal of controversy in the past and it now seems that a series of animated adverts are next in the line.
You may have come across the news about how certain a 'payday loan' company has used animated adverts to engage their target audiences and that there have been demands for these adverts to be banned from broadcasting altogether.
However, is the animation itself to be blamed, or are there other factors involved that contribute to this banning demand?
Using this story as an example, we have come to identify five takeaway lessons on how to get the most out of animated advertising.
1. Getting Your Scheduling Right!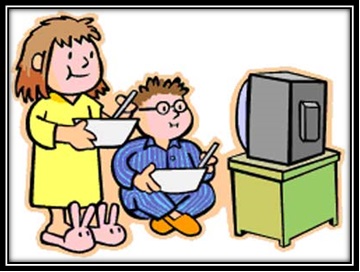 According to the news reports, the problem seems to lie on when the adverts are being scheduled.
While the adverts pop up from time to time on both daytime and evening schedules, the main issue arising here is that they are also slotted during children's viewing hours – i.e. during weekdays from 3.30 to 5.30 in the afternoon.
Children, especially infants, often tend to pick up words, phrases, songs, jingles, etc. from what they see on television.
This particularly happens when the information is presented to them through colourful, simple, characterised, funny and tuneful ways.
A well-made animated video would have these elements incorporated and most children respond to animation positively.
This is why using animation to advertise products for children have worked successfully and are scheduled during children hour's on television channels.
Yet, how a payday loan company could even schedule their advert into a children's slot is a cause for concern.
Also, experts and the powers that be have cast their aspersions on whether the company is targeting the right audience group
Takeaway: Knowing when to schedule your animated adverts is crucial to protect your brand from unwanted controversy. It is about engaging the appropriate audience group.
2. Aging the Script Right!
On the first viewing, the advert by the payday loan company does seem harmless, innocent and entertaining.
It also seems appropriate for the right age and the dialogue conveyed by the animated characters can be clearly understood too.
However, herein resides the problem.
In a recent press interview, Martin Lewis, a financial saving expert, says that the adverts make financial borrowing look fun, "rather than a hardcore form of debt."
Mr Lewis also claims that:-
"One in three people with kids under 10 years-old say their children can already repeat payday ad slogans…and nearly 15 per cent claim their children urge them to get a payday loan when they refuse to buy them something."
Animation can influence the minds of the young, which is not a bad thing, unless the messages being communicated are unsuitable in nature.
Takeaway: Viewers should be able to know whether the advert is for them or not when they watch it and this should be factored in when writing the script for your animated advert.
3. Issuing the Right Disclaimer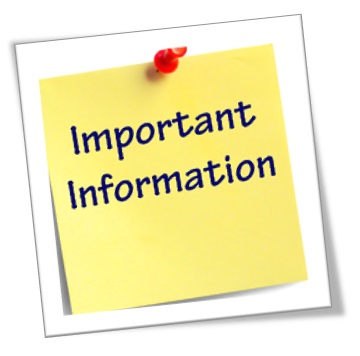 The adverts in question do actually have a disclaimer on them that states that reads "18+. Subject to Status. T&Cs apply." are eligible to apply for a payday loan.
However, the font is so tiny, you would need to have good eyesight and be a shrewd observer to spot it.
So, considering that children as little as 10 years old have been watching these adverts, it is hard to say whether they have been able to read the disclaimer – let alone understand what it means!
The onus is on us, that as businesses and marketers, whatever we publish in the interests of advertising should be purposeful, relevant, engaging and persuasive.
By making your adverts animated, you are investing in a creative technology that incorporates all these advertising principles to bring out the best in your product, service and brand.
Takeaway: Should your product or service be unsuitable for specific audience groups, e.g. children, the elderly, the vulnerable, then the appropriate disclaimer needs to be included in a clear and timely manner.
4. Creating the Right Characterization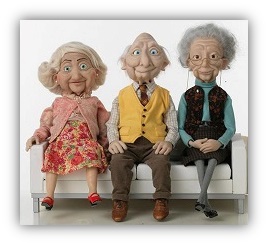 The payday loan company offers loans to consumers who are short of cash and have a while to go before they are paid their wages. Or else they are in need of a short-term loan of a short amount (£400-£1000) of money.
The target audience for this could therefore be low to middle income professionals, or it could be anyone who can guarantee that they can repay the loan (with interest) within a short period of time.
By choosing elderly pensioners as the main characters for the adverts, it does not strike as the best idea for establishing a direct connection between the business and its audience.
Or does it?
While the characters and what they say in the adverts is visually and dialectically appealing, do they engage the audience effectively?
According to Marketing Week magazine, a recent consumer survey conducted by the Department for Business Innovation and Skills found that this particular payday loan company came out as "the leading brand for its "light-hearted" and "ubiquitous" marketing efforts."
This goes to show that the animated elements involved (i.e. the characters, 'Joyce', 'Betty' and 'Earl', the sets, the backgrounds) are not to blame, in fact they have been welcomed!
Takeaway: In capable hands, animation can unleash uniquely creative ways of communicating commercial messages to a wide range of audience groups.
5. Synchronizing your Advertising Campaign Right!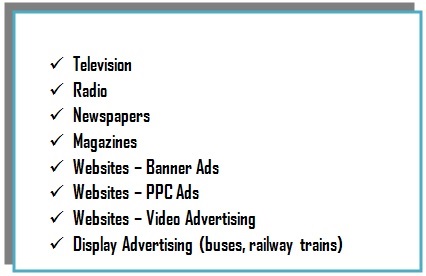 The company we have been talking about in this post has used the animated characters not only in its television and online video adverts, but has also used it in its newspaper and display advertising too.
This gives the company a consistent brand image so that anyone who comes across any or all of their adverts would immediately recognise which brand is behind the adverts.
Takeaway:Your advertising campaign is ready, as long as you:-
 Invest in the time and resources to gather accurate information about your target markets,
Base your advertising campaign using this information,
Use animation to deliver your message in ways that do not mislead the viewing public at large
Ensure consistency is maintained in all aspects of your advertising campaign.
Related Posts