How Animated Video Can Enhance Your Mobile Communication
Animation via mobile communication has become incredibly popular in recent years, moving us beyond voice and text.
We can become entranced in a short animated video, and we often rely on animated emoticons to illustrate how we're feeling.
Over the past three to four years, in the advent of digital content on mobile devices and the transition of mobile networks, we've gotten somewhat hooked to animation.
Cartoons and animations on mobile devices have become a preferred form of communication for many purposes. It's not only used in texts, but also across multimedia.
Digital photos, videos, emoticons, stickers, and custom cartoons strips have made up a whole new way for people to share information, messages and emotions across a choice of applications, including across the ever more abundant and popular Over-the-Top Apps (OTTs), which enable us to upload and share diverse content at any time and from anywhere.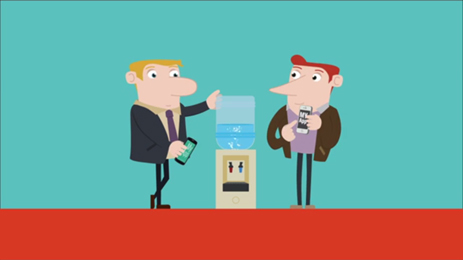 Newer smartphones are able to display videos, photos and other rich content in HD quality, and the use of OTT messaging/sharing applications like Whatsapp have become widespread.
The advent and popularity of new ways to present visual information has led to new groups and customers discovering these tools and using them to communicate.
Consumers will often watch animated videos on their mobiles to:
Gain information and make product comparisons – this can even be done when they are in a store'
Pass the time when travelling, waiting or generally bored. They might watch the top videos on YouTube, whatever a creative advert or a funny short feature film.
Entertain themselves. Animated video is now a top chosen form of entertainment, with many of the most popular feature films nowadays being animations. Gifs and short videos are shared across social media.
They will share original animated videos, because they are engaging, creative, inspiring and often informational. Animated material is shared by consumers for a variety of purposes, including:
For fun – this could be an engaging animated marketing video or just a funny cartoon they want to share with friends.
To inform a friend or colleague of a new product or issue (animation is a highly effective tool here).
These videos can also be shared by businesses for a variety of purposes, to be viewed on the internet/ via mobile devices. They are used for:
Training purposes – businesses often make their own informational videos, or some are even publicly available on the web.
Marketing in an engaging way.
Sales presentations that can be sent out online.
These are just some of the reasons animated videos are used and shared. People now spend more and more of their time watching and sharing animations on their mobile devices, and this is an area which many businesses can benefit from.
Companies that create engaging animated videos can:
Raise awareness of their product, service or issue,
Engage their audience in the qualities offered (animation is a great way to retain attention and be remembered);
Boost sales and other conversions;
Increase brand image and brand loyalty.
Animated Video is Entertaining and Concise
The great things about using animation in your videos is that they can be incredibly creative and engaging, while also imparting information in a clear and easy-to-understand way.
Many things can be communicated clearly with animated illustrations, even complex ideas and intangible phenomena.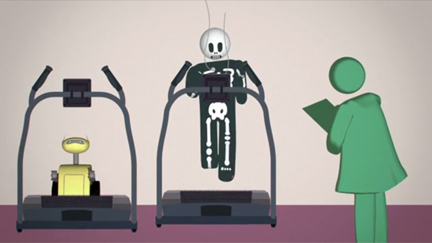 Whatever you want to tell others can be put into an animated video that is watched and shared over their mobile devices.
Another appeal of this form of visual communication lies in the fact that it transcends language and literacy barriers. Eye catching and intriguing illustrations, movements and sounds act as a universal language that anyone can communicate and understand.
Video Popularity Across Social Media
Videos are now watched and shared so much via social media, that visual language is becoming the norm. Facebook averaged more than 1 billion video views per day in the second half of 2013 with 65% of the video views taking place on mobile devices.
Users have started posting 75% more videos on Facebook than they have in the past. A single video can be viewed in news feeds and get watched by thousands.
Create Your Animated Video
If you want to create an animated video of your own, to share and get watched by millions via mobile devices, going through a professional studio can be the most efficient choice. Expert advice, knowledge and production means that your video will appeal to your audience in the desired way and result in a fantastic return on investment.
To speak to one of our animation experts, give us a call on 0208 891 2077 or send us an overview of your needs to [email protected].
What's the most common reason for you to share animated video with your mobile device? Let us know in the comments box provided.
This post was written by Warren.
Related Posts