How Animation Can Help to Market Across Social Media?
Expanding a business's reach across social media can make a huge difference to image and conversions, and more and more marketers are using animation to exploit this potential.
The importance of a company's web presence can no longer be ignored, with 60% of research for a purchase being done before a consumer visits a brand's website, according to Econsultancy.
In a move to enhance and spread their influence, many businesses are opting for the innovative and versatile choice of animated video.
Animated content in social media marketing is a growing phenomenon, and many marketers are still learning how to use it in the most effective way.
When consumers are browsing through social networks, only the most intriguing content will catch their attention. So what makes one post stand out compared to another?
At Spiel we have produced a number of high impact animated explainer videos and promotions for businesses. Here are a few of our top tips to success.
Capture Attention
With the torrent of content presented via social media, attracting consumers to your video can be a challenge, but this is a crucial first step. There is no point in making a great video that doesn't get watched.
You can encourage people to engage in your video by giving it an inspiring title, a summary that entices curiosity and a tempting still image. Including key words are important not just to attracting attention, but also raising the ranking of your animated content in search engines.
Engage and Encourage Sharing
Once you have attracted an audience, the next challenge is maintaining their attention.
Do you remember the last animated video you watched that made you laugh out loud or gasp in shock? Or perhaps an inspiring story put you in a good mood for the rest of the day?
Many of the most influential adverts you have seen might well be animations. Animation is flexible and versatile with the potential to generate a range of emotions and interest, providing a combination of entertainment and information.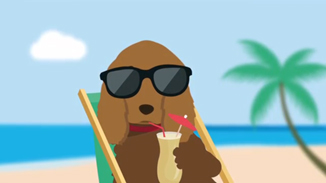 There are countless approaches you may elect – including quirky, surreal, funny, innovative, sad or shocking.  This will be supported by all aspects of the content, such as style, narrative, visual and audio.
Scanning through viral videos on the web, it's clear that what most of them have in common is they stimulate a visceral emotion.
Since animation is not restricted by reality, remember that anything is possible. This can make generating an emotion or reaction far easier.
Whatever the product service you are promoting, the creative scope of animation can make it look far more appealing.
By sharing this attractive brand image and information across social networks, you are likely to generate likes, comments and shares, thus increasing viewer numbers.
The combination of sensory stimulation, emotion and information in a strong animation will remain in consumers' memories and inspire conversions at some point in the future.
Innovate your Tweets
Businesses have used animated video via Twitter to promote their brand in a variety of ways. With the limited characters allowed in a Tweet, this can really help to make yours look more appealing.
Twitter's own video service, Vine, can be used to upload six-second sequences. These brief videos can be very effective if they contain vibrant and entertaining animated content, as viewers will watch to the end.
To make Vine's potential even better, in January it revealed a new service that allows its users to watch full-screen clips on computers. This was an expansion of the service from just smartphones and is proving popular already.
In these simple videos, you could show a short animated product demo, present a humorous stop motion scenario, or show the first part of a series of videos. There are many creative possibilities
Other popular features for sharing video to Twitter include Twitvid and Twiddeo.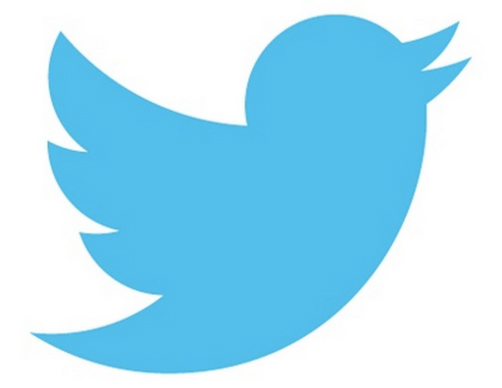 Whatever the length of the video you wish to make, it is valuable to seek collaboration with professional animators when creating content as this can raise the chances of presenting top quality content that will bring rewards.
When animating a tweet, make sure you encourage people to watch the video by presenting it with tempting text.
Animation is often associated with fun and entertainment, so Twitter users will often welcome it over other mediums.
Animate Across Multiple Platforms
Google Plus has recently strengthened its appeal as a place to present animated video, while Facebook remains popular.
Uploading videos onto streaming platforms such as Vimeo and YouTube continue to be some of the most common and effective means for animated promotion.
If you feature your creative animated video across all your marketing channels, this will provide a strong brand identity and your target audience will begin to recognise your story, images or characters, identifying these with your brand.
If these animations encompass your brand values and personality, then this can be very valuable to a lasting brand image, attracting consumers to your website. This strong image can also increase brand loyalty from customers.
By featuring engaging and informative animated videos through social media you could add considerable strength to your brand, attract visitors to your website and increase conversions.
For more information on styles and options available give our studio a call on 0208 891 2077
If you've previously used animation in your social media marketing campaign, give us your feedback below. We'd love to hear about your experience.
This post by our animation studio was written by Marianna.
Related Posts