How Animation Can Raise Awareness of Global Issues?
Provoking thought and action on pressing global concerns, such as humanitarian, environmental and health issues can be challenging; but animation could offer the key.
Animated video is being increasingly used by businesses from insurance companies to food retailers to market their products and services.
If Dropbox managed to increase conversion rates by an impressive 10% with the animated video on their landing page, organisations looking to boost support for beneficial causes can surely use the tool with similar success.
With so much marketing content present in our daily lives, people will be selective of which they pay most attention to. Often, adverts for desirable products or those that present light-hearted entertainment will win; but innovation coupled with profound information can also attract, retain and inform viewers.
Animation is a fantastic way of presenting this, which is why it is being increasingly used to grab attention across the fields of education and global causes.
Shock and Awe
People often stop watching a marketing message if it is unoriginal or is pressurising them into feeling guilty, bad or making a donation
Taking a step away from the issue and first drawing viewers in with an appealing concept can be more effective in these cases. The key topic can then be introduced later, in a creative way. Animation is a great tool for achieving this.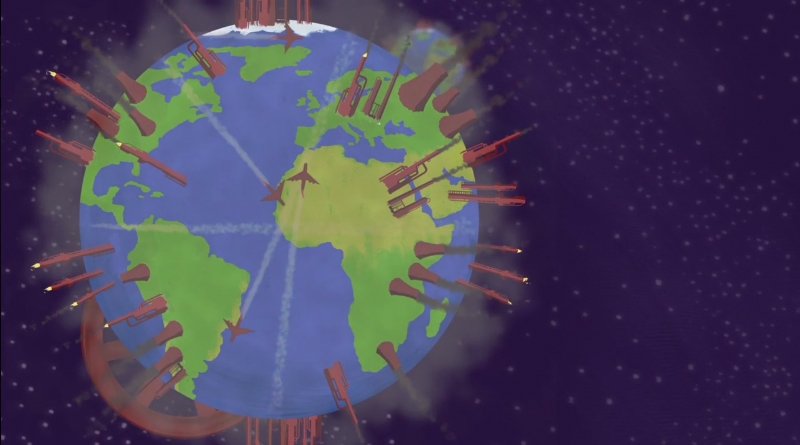 With an effective approach, you can engage your audience and then present them with an unexpected surprise. This not only attracts interest but can be memorable. Consumers will often share original marketing videos that inspire a visceral emotion, resulting in even more interested viewers.
Even what can be perceived as negative emotions, such as sadness, can be accepted by the viewer when an innovative and interesting approach to explain a topic is used.
This new approach can make a significant difference to the way an issue is perceived, remembered and acted upon.
Captivate Your Audience
Some top benefits of animated marketing videos are that they engage the audience and help to explain anything.
Attracting attention at the start is the first challenge of any marketing message, and animation does this with stimulating images, audio and techniques.
When these are coupled with a strong message and concept, making an impact on the viewer is only moments away. An animated video can share so much information in a short time, so viewers only need spare a minute or two.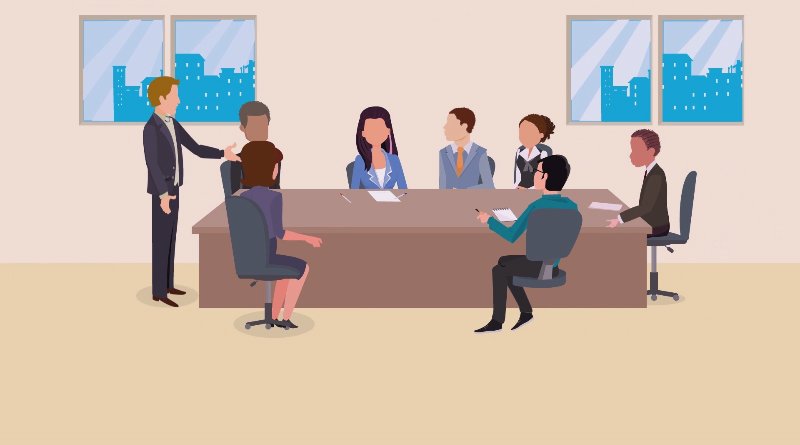 When coming up with an attractive story or concept for your animated video, keeping your target viewer and topic in mind at all times is of course important to avoid unintended offence.
The issue you are marketing will have a big influence on what approach you take. For some topics it is better to make the message clear from the start.
When considering styles, whiteboard video and 2D motion graphics are some of the most popular animation techniques used to market global issues, though other forms can also be effective. Do you have a favourite animation for an environmental or beneficial cause? Let us know in the comments section below.
Animate Anything You Want
You can animate pretty much anything, from a human heart to virtual computing.
Images and audio in an animated video can represent anything, allowing you to effectively describe a profound environmental issue or disease.
Scientific, medical and other complex topics can be difficult to explain in an engaging way, particularly when some aspects are not visible. Animation can make these visible, so demonstrations can be made.
When trying to explain how a disease spreads, animation can be highly valuable. All elements from transmission to the effects on health can be shown with images and sounds. When people can visualise something, it can make it clearer and more memorable.
Dynamic content in the explanation, like changes over time, can also be effectively symbolised with animation. Medical, humanitarian and environmental topics can often span between minutes and years, so representing time with animation can be highly useful.
Almost anything is possible with animation. Your marketing approach is only limited by your imagination. What is the most imaginative approach you've come across? Let us know in the comments box provided below.
You can change the way people perceive and respond to an important issue by approaching them in a well thought out way, so it's time to get your creative juices flowing. Animation has the power to form a bond with your audience so long as they are effectively targeted, so try exploring the different methods and styles out there.
To discuss the specific topic for which you want to raise awareness or inspire action, give us a call on 0208 891 2077. We are always delighted to get involved with projects that help to benefit the world on some level, so we look forward to your call!
This post has been written by Maite.
Related Posts