How Colour in Your Animation Conveys Meaning
Deciding on what colours to include in your animated video is tough – the combination of your selected shades, in your chosen context, will communicate a distinct message, and this will become associated with your brand.
Colour is a powerful communication tool and one which should not be overlooked when producing your animation.
Religious, emotional, cultural and political associations can be made, and you should stop to consider these before making a final decision. This can help you to avoid making any cultural faux pas, and can make your colour decision far more effective in conveying your desired message and appeal to your target audience.
Colour Can Create and Affect Mood
Most of us have a set of favourite colours, and this is often because they affect our mood. Many people – sometimes subconsciously – surround themselves in colours that have a positive impact on their disposition.
Hospitals often paint their patient rooms in a pale blue colour since this is considered to be calming and relaxing; studies have even supported that blue reduces blood pressure and slows heart rate. Red can boost energy, but it is also associated with love and anger. Schools tend to use vibrant colours that appeal to children and inspire in many ways.
When selecting colours for your animated video, it is important to evaluate how they fit with your brand image, product and the context of your video concept.  What mood do you want to inspire in your audience and do your chosen colours in your animated story achieve that?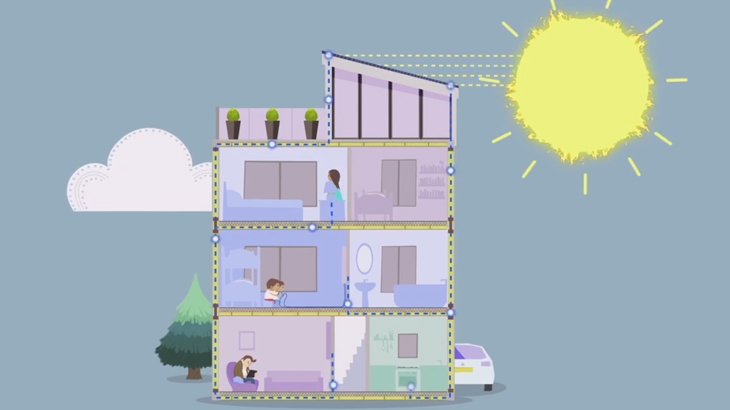 Of course, if you already have a set of brand colours, you will want to use these; though the extent to which you use them in every video is flexible. If you are a startup business still in the process of defining your brand, then make sure you choose colours you like, as don't forget you will be faced with them every day!
Wassily Kandinsky, the Russian painter and art theorist, is considered a pioneer of colour theory. Here's what he believed that popular colours communicated:
Yellow – warm, exciting, happy
Blue – deep, peaceful, supernatural
Green – peace, stillness, nature
White – harmony, silence, cleanliness
Black – grief, dark, unknown
Red – glowing, confidence, alive
Orange – radiant, healthy, serious
Some Colours Have Cultural significance
Depending on where you are in the world, and who you are in the company of, colours can convey entirely different meanings.
Knowing the cultural implications of a particular colour can ensure that you don't offend some sectors of your audience–or even the entire country you are marketing your product in–with your animation.
Purple is a colour of mourning in Thailand, whereas in Western culture it is associated with royalty, luxury, or magic. Think about who your brand is targeting and adapt your colour choices accordingly.
In the West, black is commonly associated with mourning and mystery, while in Japan it is the colour of honour. Here, white is linked to mourning, and yellow is the colour for courage, But yellow is associated with mourning in Egypt. In South Africa, red is the colour used when mourning, whereas in China this colour is strongly associated with good luck.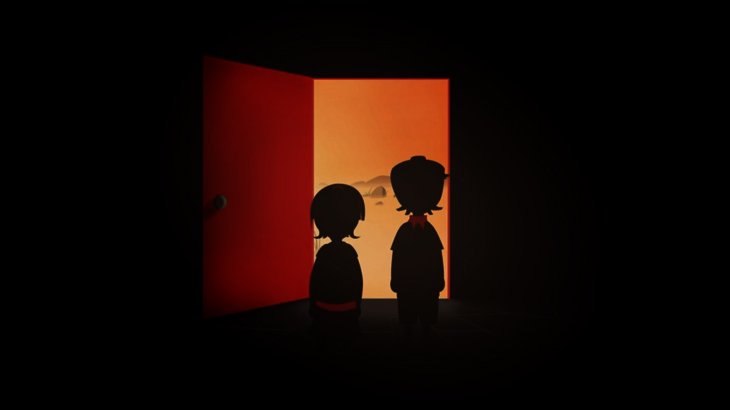 So, you see how confusing and complex it can be! If your animated video will be used on a global scale, then these differences in colour meanings are crucial things to consider.
Colours Have Political Associations
Individual political parties are usually associated with a colour, and this could affect your colour decision for your video. If a colour is paired with a political movement or party it can be linked to associated values and behaviours.
In the UK, The Labour Party is paired with red, while blue is associated with The Conservative Party. Yellow has a link to The Liberal Democrats, while green is of course paired with The Green Party.
On a more global scale, red is linked to socialism and communism, while white is paired with pacifism and black is the colour for anarchism.
If you use one of these colours dominantly in your animation, this could suggest your political stance leans to that side, particularly if your video story could imply this also. Think about how all aspects of your video work together to help the audience associate colours with the intended meanings.
Colours Represent Religions
To avoid offending part of your target audience, you should be aware of the associations colours have with different religions. Here are a few to bear in mind:
Green is considered as the holy colour of Islam.
Yellow represents Judaism.
In Hinduism, many gods have blue skin
Animated characters can take any form or colour, and even deciding on the colour of their faces can be a significant decision. We may associate blue with The Smurfs, but if you give your quirky characters blue faces, Hindus could be highly offended, since this is the skin colour of many of their gods.
Although all these colour associations exist, this does not necessarily mean that viewer will make that link. Unless your animated video has specific links to religion, green is unlikely to be highly associated with Islam. A thorough knowledge of your audience is fundamental when making your decision.
Do you associate colours with alternative moods or meanings? If so, please tell us in the comments box below.
To discuss your colour decision and other animated video plans, contact Spiel on 0208 891 2077 or email [email protected]
This post has been written by Maite.
Related Posts