How to Make Your Vine Video Engaging?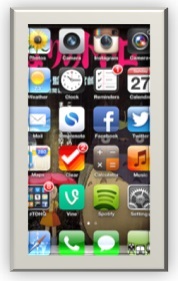 It was almost a year ago now that the Vine app hit the video sharing scene, and six-second bursts of footage on all manner of topics have since been released; but how do you ensure it is yours that gets watched and shared?
First let's look briefly at how this social networking site from Twitter stands as a video sharing tool after developments in recent months.
People who visit or join can search videos by the most popular vines, or they can now also tap on trending hashtags.
To make it to the "Editor's Picks" and the "Popular Now" sections though, your video needs to entertain, shock or emotionally appeal to your audience enough for them to click the "like" button or leave a comment. The activity tab on your Vine profile shows who follows you, who comments on your vines, and who has "liked" any of them.
One great change that came about in August is that Vine is now available on both Android as well as iOS, with the Android version now almost on par with its rival. Since introducing the improved Android version, Vine said that the number of users of the app tripled to reach 40 million in less than three months.
Another recent update allows sharing directly to Twitter or Facebook from the app. It is also now possible to embed Vine posts on a web page.
So, how can you maximise the potential of this rapidly expanding video sharing model?
Six seconds doesn't allow the usual introduction or conclusion you might be used to in a video or marketing pitch, so you'd better cut right to the chase.
Here are some key things to consider when planning a Vine video:
1.     Be creative yet sensible with those six seconds.
The idea of Vine is to film short separate instances, and put these together to create the final product.
Experiment with how many short video clips you can fit into your six-second video, and consider the sequence, so that you express as much as possible in the time you have, without becoming so abstract that it is difficult to follow, or the focus is lost.
2.     Consider what you expect from your video.
One of the first things to consider is what your intended message and call to action is, if indeed there is one.
Vine videos have been made for a variety of purposes. It might be to raise awareness of an important global issue, to market a brand, or just for fun, as a form of expressing your creativity.
Enhance Brand Image
If the purpose of your video is corporate marketing, then how you put your brand across will obviously be important. You may just seek to kick a punch in an obscure way and hope it goes viral, or perhaps you could be more intuitive and give some unique information about the brand or company, in the hope that viewers will share the video and leave with positive thoughts on the brand.
Invite Your Audience
As successfully done by Burberry at London Fashion Week, a brand may use Vine as a way of taking their fans behind the scenes, exposing daily life inside the brand and featuring otherwise hidden scenes of major events. Here, the intended call to action might be to entice the audience to your exhibition at an event. Such an approach can please the curiosity of many fans, and they will be happy to amplify the buzz to potentially millions.
As the app has grown in popularity, brands have adopted it as a more major part of their marketing campaign for drawing in younger audiences. Dunkin Donuts recently became a hot topic of conversation by becoming the first to use Vine to create a TV commercial.
Offer Your Services
Vine could also act as a customer service channel. Twitter allows for problems to be solved in real time, but an added benefit of Vine is that brands can now offer visual support in a fast and efficient way.
Six seconds may not be long, but it's amazing sometimes what it can cover, and these short explainer videos are rapidly increasing in popularity.
Raise Awareness or Educate
If your purpose is more of a journalistic one, and you want to inform or raise awareness of a potentially sensitive issue, then, as with a brand, the credibility and popularity of your Vine profile could affect the impact it has.
An image – or indeed a short video – can say a thousand words, so if you elect the right angle, style and form of communication, this message could well stay in the viewer's mind and provoke them to share the video.
3.     Evoke emotion with your content
So let's move on to the approach and style of your masterpiece, whatever its purpose.
The brevity of Vine videos may well mean that more people will see your marketing pitch, in an internet that is so inundated with content. But competition is still very real, and growing.
The key is to make the most of those six seconds, so creativity is paramount.
What would immediately grab your attention?
Emotions to consider harnessing are humour, shock, surprise, excitement, sympathy or even anger, but don't be fooled into thinking that reaching such a strong emotional response in six seconds is easy.
There are a massive amount of videos featuring cute kittens or angry babies out there, so you'll have to be more imaginative than that.
For some added colour and originality, consider using an eye catching medium such as animation to put your message across, whether it's a serious message or a light-hearted one.
Experiment with stop motion animation at a rudimentary level, or contact a prestigious animation studio.
There are a variety of types of animation out there, including 2D, 3D, computer animation and white board animation, all of which can be highly engaging. In fact Vine is an ideal way to create a short and punchy stop motion animation.
With animation, you can include a fun, cute, or adventurous character or hero of your choice. Alternatively, use your usual brand mascot, which fans can associate with their previous experiences of your brand.
If you are interested in Vine marketing with an original animated video, and would like to learn more about the different techniques available and how these could potentially help your business, get in touch with our team at Spiel
Whatever the purpose or nature of your video, the important thing is to break through the mundane and ordinary, so we hope we've provided you with some ideas. Good luck in finding inspiration and getting those creative juices flowing!
The post has been written by Maite.
Related Posts