How to Optimise Conversions with Your Explainer Video?
The first point of contact you have with a potential customer might be your landing page, so enhancing its appeal could determine the success of your business.
The overwhelming quantity of content on the internet means that businesses are needing to consider their target audience more and more if they want to get noticed.
Internet users will surf over a high number of pages in a short timeframe, so making yours jump out and catch their attention is crucial.
One way in doing this, which is increasing rapidly in popularity, is with video.
An explainer video can be a much more user-friendly approach to welcoming visitors to your website.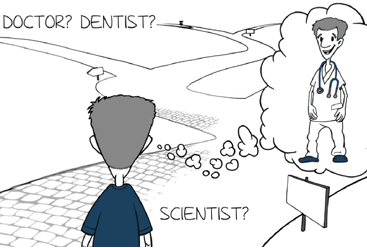 78 percent of adult internet users now watch videos online, according to the latest poll from Pew Research Center's Internet & American Life Project.
And according to YouTube, 72 Hours of video are uploaded to YouTube every minute.
The huge extent of video content out there appears to be impacting on the way we respond.
The average attention span of a viewer has reduced from 12 to eight seconds in three years, according to The Associated Press in 2012.
Using those eight seconds to charm or inspire your audience with a video could be much more effective than a page of text.
Captivation is the First Step Towards Conversion
Your initial contact with a potential customer should be something that excites or emotionally appeals to them in some way.
This could provide something of value, but that is not necessarily needed. Details can come later.
Initially what you are doing is targeting your audience.
A humorous, dramatic or imaginative start to a video can engage the viewer, and you can then take them on a journey of your product or service.
The key in the remainder of your video is targeting a call to action, to lead them to a particular stage of your sales funnel.
This might be to encourage your visitors to follow a link and learn more about your products, or it may be to inspire a sale.
Getting the Right Balance
After your initial attention grabber, you will of course want to tell your visitor all about your brand and product, but it can be detrimental to overwhelm your viewer with too much information at once.
The explainer video on your landing page should answer questions, but it needn't answer every question.
An effective call to action can be to encourage visitors to click through to other pages on your site.
They can then learn more, one step at a time.
Don't be too afraid, however, to sufficiently explain your offer and what you ask in return.
Some brands can get away with just piquing viewers' interest in their landing page, whilst others can benefit more from providing some detail.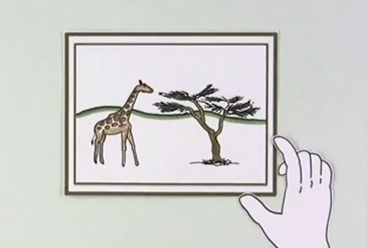 Factors to consider include the type of product or service you offer and how well known your brand is already.
The rest of your landing page should also fit with your chosen call to action and overall campaign objectives at this stage.
Concise and compelling copy should accompany your explainer video to reinforce your conversion goal. Your style of communication across mediums should also be aligned.
According to Rhythm and Insights, combining video with full page adverts enhances engagement by 22%, so this is something to bear in mind when considering the visual elements of your page.
The thumbnail of your video will be one of the first things the viewer sees, so this is best shown in high resolution, exhibiting an image that encompasses the video's content.
Its title and summary should also be captivating; with minimal detail but plenty of charm.
A Quality Explainer Video will Drive Visitor Ratings
Once you've created a harmonised landing page, what you need is for people to see it!
Thankfully, having multimedia on your page will already raise your standing in search engine rankings, so you should notice a boost in traffic to your site.
You might also regularly include your explainer video in your social media marketing campaign.
Interest from your existing audience could be transferred to their followers, and the video might get shared across other networks.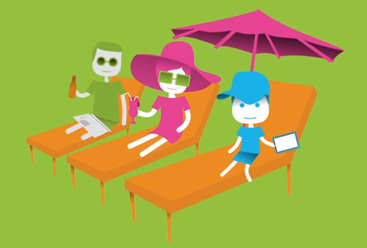 Using videos for email campaigns can also offer a good return.
Around half of marketing professionals who use video in their email campaigns see amplified click-through rates, a surge in the time people spend reading the email, and an increase in sharing and forwarding, according to eMarketer statistics.
eMarketer statistics show that 93% of marketing professionals used video for online promotion in 2013.
The more channels you use, the more chance of your explainer video being watched, and your call to action being answered.
Animation as a Tool for Engaging
With originality and attractiveness paramount, animation has a lot to offer to an explainer video and landing page as a whole.
You can use colour and an imaginative story to hone on any message or product.
It also offers you the chance to adopt an eye-catching and innovative brand character, which could constitute the basis of your exciting campaign.
Animated explainer videos raise conversion rates by 20%, according to Unbounce.
The mix of imagery, music, voiceover, special effects and storyline in a 2D whiteboard animation or 3D motion graphics animation can put across considerably more than a page of text or a speaking head.
If you want to incorporate an animated explainer video to optimise your landing page conversions, contact one of our experienced team members at Spiel for more information.
Also, let us know your thoughts by leaving a comment. We would love to hear your views!
Related Posts