Home
»
Video Talk
» How to Optimise your Inspiring Animated Video Online
How to Optimise your Inspiring Animated Video Online
December 23, 2014

Posted by Marianna

under

Video Talk
So you've made an animation that captivates viewers, cuts to the point and inspires, and now what you need is a strategy to ensure it gets noticed and watched.
So, how do you draw people in and optimise your animated video's impact online? Here are some top tips that will help you make a healthy return on your video investment in no time.
1. Host it on video streaming platforms
To get your innovative animated video watched by a large quota of your target audience, you should make sure it's on a popular video streaming site like YouTube or Vimeo.
Actually hosting your video on these sites, rather than on your own website, can also be far better.
This is because web servers – particularly if your site is hosted on a shared server – simply don't often have the power to host videos. You may be able to upload it fine, but videos will slow your website down, and this is bad news for usability. If you can't keep visitors on your site then this can have a detrimental effect.
By hosting your video on YouTube, you can reach out to millions who search for videos on the popular site, and you can embed this video onto your website without using up valuable bandwidth and storage space.
If you expect to display more than one video, using a streaming site can be particularly useful.
2. Optimise your video in search engines
We suggest you create a video sitemap so that search engines can identify your videos and index them accordingly. This helps search engines to locate your video thumbnail and display it on relevant SERP pages.
If you use an attractive still image and apply an appealing title and summary, this should increase click-through numbers.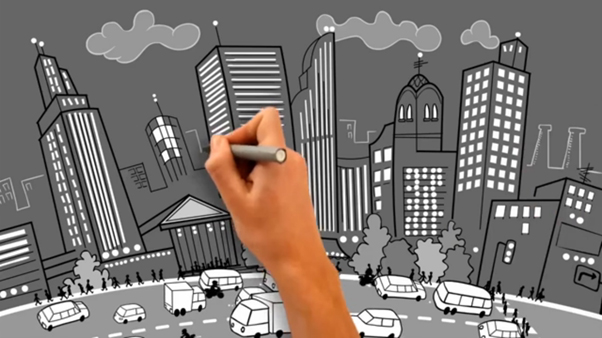 Make sure that in the title, summary and any other supporting content you use popular search terms and phrases regarding the video's topic and content. This will help entice viewers on social platforms as well as via search engine so that your video gins maximum coverage.
Adding a keyword-rich transcript to your video in YouTube can make it accessible to a wider audience, particularly the hearing impaired and foreign language speakers, while also improving SEO. A transcript provides all the content of your video, so users on YouTube or Google can find it using a choice of search terms.
3. Encourage interaction
Gaining likes and comments on your video is always a great sign. It's not only an indication that your video is as successful as you anticipated, but it can also attract more viewers.
People that see positive feedback are likely to watch it too.
Including annotations, like requesting a thumbs-up or a share, can help to boost your SEO efforts as well as encourage engagement.
Encouraging people to share your video on their websites or blogs will also help to boost your video's ranking in searches.
4. Exploit the potential of social networks
To drive traffic to your animation, ensure it is embedded on all your social media accounts. Platforms like Facebook, Twitter and Google Plus can significantly help you to push viewer numbers.
Web users engage in a lot of interaction on social networks, so your video could reach many thousands. If it becomes popular, it could even go viral.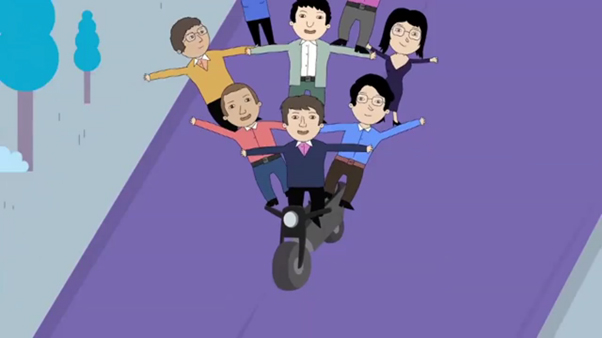 Viewers that see the video on your social networks are likely to go to your website to learn more about your brand. Your video can be a fantastic introduction to your brand, and by embedding it on social networks you can really build up a strong identity.
5. Harmonise other content
Your video may well be well executed – fantastic, in fact – but it is not your only content, so make sure other marketing material is consistent with it.
This will help you to communicate a clear and dependable brand image. After all, you want people to associate your animation with positive views and experiences of your company.
Remember that your brand image should harmonise across all marketing channels you use.
You might even engage in transmedia storytelling, which involves using multiple platforms, including social networks and other digital technologies, to extend your story further and engage your audience.
Animated video is a great way to introduce target customers to your story, which can then be continued elsewhere. An effective option is to carry your animated character across to other marketing vehicles.
We hope these tips have helped you to plan a strategy for your animated video so that it garners the attention it deserves.
If you have anything to add to this list, please feel free to comment in the box below.
If you've yet to make you animated video, or you're motivated to make another one, don't hesitate to contact our animation studio on 0208 891 2077 for a consultation. We have a passion for high-impact animated video, and can also provide post production support to ensure your video is optimised to its full potential.
This post is by Marianna.
Related Posts