How to Utilise Animation for Pharmaceutical Marketing
It's safe to say that animation has revolutionised pharmaceutical marketing. Over recent years it has been used more and more, and in new and diverse ways.
In this post, we'll take a look at the dynamism and creativity that animation offers to the world of pharmaceutical marketing.
So, How is Animated Marketing Being Used in Pharmaceuticals?
One of the many great things about animation for explaining and marketing pharma products is that is has a variety of uses, which are hard to match to with other medium.
For a start, the audio-visual qualities of animation have a powerful attention-grabbing ability. Drawing audiences in is the first challenge of marketing, and a significant one when complex and tedious topics are concerned.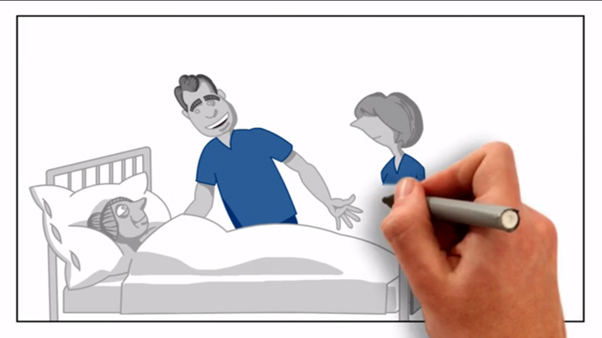 Due to the benefits of animated explainer videos, pharma marketing companies that use it are experiencing considerable growth. They use it to produce:
Explainer videos to show how medicines work.
Method-of-action videos to show how to administer medicines.
Animated videos to support drug development.
Scientific illustrations and visualisations.
Biotech explainer animations.
The various types of animated explainer video can be engaging to business clients of medical staff. They are not only more appealing to watch, but they are often easier to relate to and understand.
How Does Animated Pharma Marketing Work?
Animated explainer videos work in a variety of ways, depending on your objective.
One of the most useful traits of animation for the pharma industry is that it enables you to illustrate things that we cannot see in real life. This could be the pumping of blood from the heart, to show how a medicine is used; or it could be to show cell interaction between scaled-up, dynamic animated cells. 3D animation is particularly useful in such scenarios.
When explaining a medical of bodily process, animated images can make things so much clearer. This can be accompanied by a voiceover, but often less words are required due to the power of visuals. These videos are therefore far less overwhelming that other forms of communication, and can be more entertaining too.
Not only can you be dynamic with size when using animation, but you can be creative with how you represent time too. This is useful for showing a medicine's effect to a patient over days or weeks, among many uses. Split screens and carrying speeds are just some of the animation techniques that might be used to achieve this.
When demonstrating or explaining anything complex, the use of clear and simple illustrations can be a great help. Animated images can be made more basic than they are in reality, so a treatment outcome can be shown is total clarity, without obstructions.
So, whether zooming in on organs or animating a bioscience process, the uses are endless. Even if something yet exist, it can be represented via an animated video.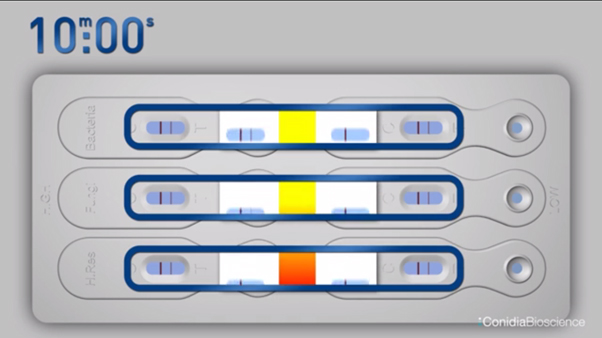 Even when we look past medical aspects, we can see creative uses of animated video. For example, a captivating story with appealing characters can often help to make a video easier to identify with and more engaging.
How Can You Get the Most Out of Animated Pharma Marketing?
Remember how creative and dynamic animation can be. It can show what photography and live-action video cannot, and it can make objects come to life in a truly unique way.
Animation can be used as a way to summarise complex messages in a clear, audio-visual way. 3D animation, in particular, can be utilised to explain methods of action, medical models and structures.
High-impact animations are often based on not just informative, but creative scripts, which engage viewers through a storytelling approach. This is great for helping patients, medics and other viewers to the importance of a medicine and understand how it can be used to treat a condition.
If your pharma company is working to develop a new form of medicine, or medical equipment, animation can help you to explain ideas, plans and expected medical benefits. Marketing at this conceptual stage of the product development cycle is critical and an area that animation can help significantly in raising awareness and explaining your product effectively to potential investors.
Consider all aspects of animation when producing your marketing video, including the principles of colour psychology, attractive images, appealing sounds, a strong concept, an engaging script, personality, and consumer psychology. When integrated, you can achieve a top-class marketing tool that makes an impact.
To get started with your animated pharmaceutical marketing video, get in touch with our team on 0208 891 2077. We can discuss options and find the most suitable for your precise objectives. Alternatively, find out more information about animated medical and pharma marketing by visiting us online.
If you've been educated and influenced by a valuable pharmaceutical or medical animated marketing video, tell us about it in the comments box below.
This post is written by Marianna.
Related Posts