How Your Business Can Benefit from Telling a Great Story
An attractive story will motivate an audience to listen and really engage with a message, so why not use one to motivate your consumers?
It could even help you to achieve your most challenging of business objectives!
A good concept can be captivating whether it's simple or complex, so you have lots of scope for customising a story to your requirements.
What really matters is choosing a style and concept that will appeal to your target audience and concisely share your message.
From fun characters to dramatic scenes and memorable humour, there are many ways a story can make a huge impression. It's just a matter of engaging your imagination and being creative.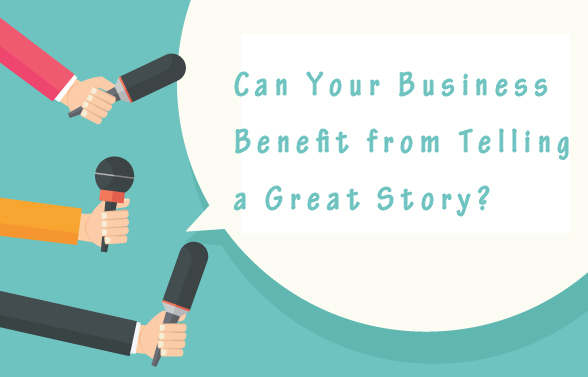 Inspire and Shift Perceptions
Your unique story could have a surprising power to inspire your audience.
You can not only make people aware of your product or message, but also provoke a thought process and even alter perceptions.
People are often set in their beliefs about something, but a fun or interesting story can break through this barrier and get your message noticed and understood.
This is how great stories can really make a change to a business and a marketplace.
Your story could play a hand in shifting perceptions on many aspects of a product or idea, including accepting its environmental credentials, and understanding the way it is used. The style of your story can even encourage consumers to alter their ideas on how trendy or trustworthy your brand is.
Including key assets, characteristics and criteria in your story is important towards encouraging a conversion, but providing information does not always suffice. The manner in which it is presented makes a difference too. This is where a great story can act as an important tool for differentiating your brand against other similar ones.
You can explain a concept clearly with a story by using appealing visuals, audio and scenarios that relate to the overall message you want to convey. Even an intangible product or virtual service can be made clear with an imaginative visual story. For example, a tall brick wall could signify a firewall on a computer, enabling the audience to envisage it.
A story can teach so many things that can't be easily explained with simple instructions. It can provide your audience with motivation as well as stimulate various senses so that all information processing types are targeted.
Make Your Message More Personable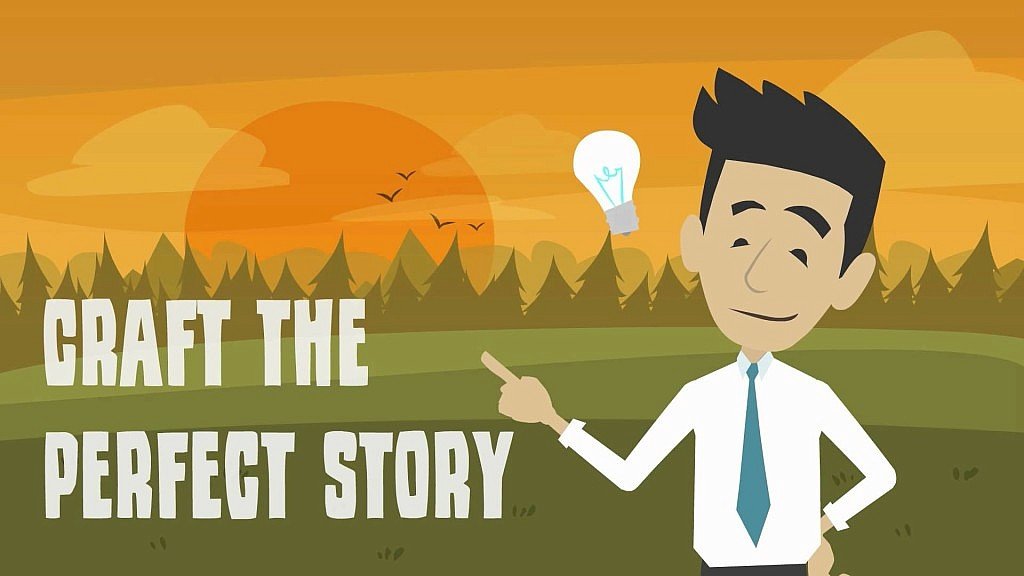 A story that takes your audience's characteristics into consideration is marketing gold.
This is where you can really make the difference between getting seen and really getting noticed.
Take a personable approach to your storytelling, and you can make your audience feel really appreciated. If a viewer can connect with your story then they are more likely to interact with your brand.
You can do this by presenting a scenario that customers can relate to, which may include characters that remind them of themselves. Any story that appeals to your audience's habits, life challenges and characteristics can make them feel truly understood. At the same time, it provides a friendly and personable introduction that encourages consumers to find out more.
A character in your story can also represent your business, presenting it in a professional and likeable way. Your company could be the fun and intelligible guy with all the answers in your story.
Add gaps or cliffhangers to your story and you will leave your audience wanting more. The disparity between what the consumer needs and where he/she currently stands is key, and once you have expressed this, you can later present a solution to their problem.
A host of different scenarios could be applied to make your point clear and to drive viewers to engage in your marketing.
Make Your Message More Memorable
Your unique story and characters will not only appeal to your audience when they visit your website or see your marketing content, but they will be remembered later too.
A concept that resonates with your audience will stick in their memories, and this can build a positive brand image for your company.
When people see your brand characters, or other visuals that represent your marketing story, they will automatically affiliate this with your company and offering.
In this way, consumers will often be reminded of your assets and the positive feelings communicated in your marketing story. This is a fantastic way to inspire confidence in your company now and for the future.
Because a good marketing story is brief and memorable, your brand will not be easily passed by or forgotten.
At Spiel, we adore a great story, and we've become experts in telling them in a way that really stands out through creative visual content and explainer videos.
Whether you want to tell the story of your organisation, present a new product in an appealing way, or express the mission your business has set out to achieve, we would love to help.
We can work with you to consider the characteristics of your audience and create a well-targeted, unique concept that is truly inspiring and gets your message observed and remembered.
If you have a vision you would like to build on, then give us a call on 0208 891 2077.
We would love to help you to develop this into a story that your consumers can watch and enjoy!
Related Posts