How Your Business Can Profit From the Booming British Animated Film Industry
The rise of the British animated film industry – now celebrating 60 years of success – has brought with it an increased appreciation for home grown cartoons in every form, including marketing animations.
Businesses of all kinds are getting in on the action, from travel companies to pharmaceutical firms. Investing in innovative whiteboard, stop motion and motion graphics videos has been proven to grab viewers' attention online as well as on TV.
In response to consumers' affection for animation, many more animation studios focused on creating marketing videos are opening up across the UK. With developments in technology and rising competition, studios now offer businesses a video for a very affordable price.
So, where did it all start for the British animation industry?
It was always the likes of Disney and Dreamworks that would mesmerise kids, but then the British industry began to flourish, offering us something quite different.
Animal Farm – based on the book by George Orwell – was released in 1955 to become the first British animated feature film. The next really successful animated film was sometime later in 1978 – Watership Down.
These films offered a new angle to animation: the naturalist style given to animal characters made them anthropomorphic, perhaps nodding at the British appreciation for nature. These British films were not as light-hearted as Disney animations, with Animal Farm being hugely political and Watership Down showing some shocking, life-like scenes.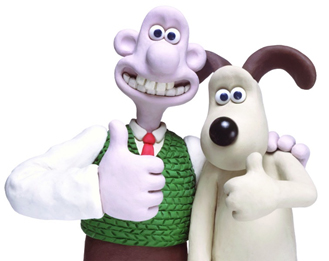 Although this style was intriguing, it didn't keep the industry flourishing for long. It was only with a drastic change in tone that British animation really got going again – this was with Wallace & Gromit from Aardman Animations. This fantastic stop motion animated feature film had a totally different take, really showing off the famous British sense of humour.
The success of Wallace & Gromit really kick-started the industry, which has remained steady ever since. There are actually three British animated feature films due for release soon.
A new buzz for consumer animations
You have undoubtedly noticed the intense popularity of animated videos online. The more innovative, the better – and this is where British animation companies are really competitive and making their mark.
The key for these marketing animations is to be short and engaging to captivate today's ever busier consumers. This is where witty British humour has reaped results. Top creativity and research into consumer behaviour and web marketing are also important.
There are a number of professional studios based in the UK that specialise in animated marketing videos. Spiel was formed to fill a gap in the market, combining all these important elements to produce a bespoke animated video for a reasonable price.
Endless innovation and appeal
There are so many styles, techniques and tones to choose from when making an animated video. Your favourites might be influenced by your favourite childhood cartoons or feature films.
Following the success of Wallace & Gromit, the popularity of stop motion animation rocketed. Independent film makers and marketing studios have honed in on consumers' growing love for this innovative technique. The materials used have progressed considerably, from modelling clay to food, or pretty much any object at all.
Many marketing videos draw viewers in with a creative and eye-catching stop motion show, with the brand message narrated over the top.
Motion graphics is another popular style for telling a story and adding an alternative form of movement to your animation. Computer generated motion graphics is the most popular style of animation in global feature films. For marketing animations, however, whiteboard animation is dominating in many fields. It's effectively used for medical marketing and complex explainer videos, among many uses.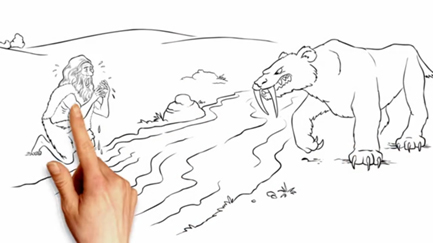 Whiteboard videos can explain pretty much anything in a clear and step-by-step fashion. Like all animation styles, they also captivate the audience with creative visuals and engaging audio.
By approaching a specialised UK animation studio, you can invest in a unique and customised animation that uses any technique you wish. The best style might be influenced by the nationality of your consumer group – with diverse techniques popular in different countries. The age, interests and characteristics of your market will also impact on what they find most appealing.
If you want to capitalise on the popularity of animation and create a high-impact animated video for your business, get in touch with our team. Call 0208 891 2077 and we will help you to organise all aspects of your animation from illustrations to the call-to-action. With our marketing expertise and creativity we will produce an animation that appeals to your market and helps you reach your key objective.
What's your favourite animated feature film? Or perhaps you have a favourite animator? Let us know in the comments box below. Or take a look at our favourite animators here.
Related Posts