Legal Issues that arise in Animation
Animation is classified as a form of visual communications by some and as a visual art, by others. Whichever label you give it, works of animation come under the law, making it important for animators and marketers to be aware of the legal issues that could arise.
Issue #1: Copyright and Ownership
Definition
Copyright is "the exclusive and assignable legal right, given to the originator for a fixed number of years, to print, publish, perform, film, or record literary, artistic, or musical material." 
-     Oxford Dictionary
How Copyright Laws could affect You
Globally, copyright laws deal with a very basic, yet important issue – who owns the idea, characters, shapes, objects, graphics, images, music, scripts, illustrations and videos?
If you have created, designed, produced and edited an animation by yourself, for your own private purposes, then you own the copyright.
However, if a business or a professional has hired you to make an animation for them, then they own the copyright, unless stated otherwise.
While this seems simple enough to understand and follow, you would be surprised by the volume of cases out there that debate on which idea came from whom (i.e. the animator or the client) and who owns which component of the animation, etc.
A professional animation studio will clarify these factors – in a mutually-agreed and signed document- before even accepting a project, let alone working on it.
Issue #2: Trademarks and Branding
Definition
Trademarks and branding are synonymous terms, as both refer to giving your business a unique name and ethos that stands you apart from your competitors in the industry that your business belongs to.
Trademarks can be registered (e.g. ®) and unregistered (e.g. ™) and it is not compulsory to register your trademark.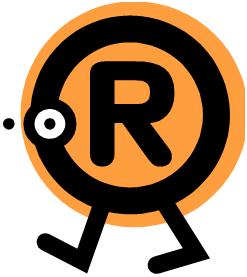 How Trademark Registration could affect you
Businesses with unregistered trademarks need to be aware that other businesses do not pass off as theirs.
For example, let's say you are a business that designs bespoke software programs for companies to use in-house called 'B2B Software'. You need to make sure that there are not any other businesses out there with a trading name that resembles 'B2B Software'.
This problem can be resolved by registering your trademark and including the ® symbol on your products, packaging and marketing collateral (including any animations you use for this purpose).
Issue #3: Defamation and Causing Disrepute
Definition
When the reputation of an individual or an organisation is damaged – so much so that livelihoods are lost – then defamation has occurred.
Defamation comes in two forms:
i)    Libel – i.e. written form of defamation, e.g. newspaper articles, internet posts and pages, videos, that leads the public to question the reputation of an individual or an organisation.
ii)   Slander – i.e. oral or spoken form of defamation, e.g. verbal abuse, malicious falsehoods ( such as lies and conspiracies) that  causes the public to lose faith in an individual or an organisation so much so that the parties concerned face damage to their livelihoods.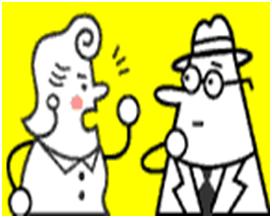 How Defamation Laws could affect you
Animated feature programmes, like The Simpsons, Family Guy and South Park, have run into trouble sometimes because of some of the things the characters say.
There is a legal clause by the name of 'Fair Comment' which basically means that if what you said was honest and your own opinion, you could be relieved of all defamation charges made on you – provided you have the evidence that proves that you were being honest!
Ideally, you would avoid writing scripts that involved offending or damaging the reputation of your competitors. However, it is a tricky game.
For instance, if you look at advertisements that compare one brand of floor cleaner with another brand, you need to see how the comparisons are made without being defamatory.
In other words, if you say 'We are better than X' that's alright.
However, if you say 'We don't have bugs in our bread, but X does!' then you are entering defamatory territory here. How do you know that X has bugs in their bread? Even if they do have bugs in their bread, does that give you the right to use it as a way to advertise your own brand of bread?
A little deeper thinking by the audience would indicate that you are selling yourself short by pitting a flaw of a competitor as your USP, which could ultimately cause you losing customers too.
The post has been written by Warren.
Related Posts