Lift Your Brand Personality with a Vibrant Animation
In a competitive market, your brand personality is what can give your business that edge and attract loyal customers; and animation is a sure-fire way to create charming character if done well.
Most companies rely largely on brand image to attract consumers and secure market share. Whatever the industry – from selling insurance to fashion retail – brand personality comes into play.
When there is little difference between products on the market, it is vital to set your brand apart from competition by showing it in a fresh and positive light.
What Can Brand Personality Achieve?
Brand personality is a complex dynamic, comprising of various elements from brand values to characteristics and qualities a business wants to be associated with their products.
A brand character can ooze sophistication while hinting at a company's commitment to environmental protection. Alternatively, it might send out an energetic, pulsating vibe and indicate adhesion to the most up-to-date trends.
A well thought out brand personality can send out strong underlying messages that put your business at the top of consumers' minds when making purchase decisions.
If you want consumers to associate your brand with a great sense of humour, integrity and competence, then a strong personality in an animated video can achieve that.
Animated video is a proven way to effectively and efficiently share and cultivate a strong brand persona. For a start, it's known to entertain. It also allows you to highlight specific aspects that you think target consumers will find most valuable.
What Personality Should Your Brand Emanate?
The decision on the characteristics your animated video portrays will lie in your core branding strategy.
If your company is new then this will need to be defined before proceeding with your animated marketing video. For companies with a strong concept, this can be worked on to present a captivating animation that draws in crowds and engages.
If you want to reach out to a niche audience, then you may wish to create animated characters and scenarios that your target audience can relate to. Personality that resonates with them can intrigue and form a strong bond.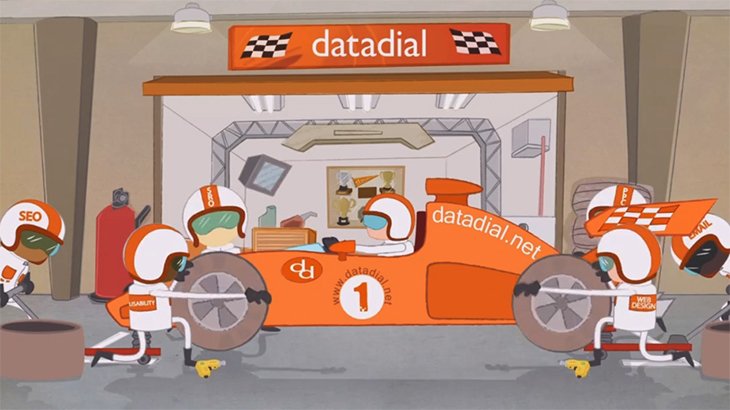 Brands that are reaching out to a broader customer base might consider more generalised values and characteristics. Humour can be significantly useful, though it's important not to alienate parts of your audience with controversial satire or such-like. At the same time you may choose to include a character and scenario that radiate professionalism and honesty.
If your animated video expresses core values and brand qualities without pushing too hard, viewers are likely to be engaged and inspired. This can subsequently encourage them to interact with your business.
How Much Will it Cost to Boost Brand Personality with Animation?
Producing an animated marketing video need not be expensive. Studios like Spiel are now offering high-impact animations that appeal on a huge scale, and these can cost as little as £1,500.
For an investment that can transform your brand and your company's position in the market, this is incredible!
Previous clients of Spiel have been thrilled with the brand appeal created by their animations, as you can read in the testimonials provided alongside our videos here.
How Do I Get Started?
You have an idea of the ideal personality for your brand, you can develop this further with an animation studio. Designers and producers will liaise with you to create a unique concept, attractive illustrations, music and narrative to support this image.
This process can even help you to build on your brand image. A motion graphics or doodle video can help you to develop your colour scheme, brand voice, colour scheme etc., all of which come together to form a final, coherent brand identity.
Your video could make all the difference to the sales and brand loyalty you achieve immediately and into the future.
A focused approach to building your brand personality can then be included across your marketing channels. Animated characters are often included in printed brochures and on social media profiles.
Reaching Far with Your Brand Personality
A strong personality which is harmonised across marketing channels can encourage various forms of action and conversions.
Viewers may be inspired to find out more about your brand by visiting your company website, they might "like" and follow you on social media networks, and they might even make a purchase.
An animated video can stimulate consumers to interact with your company online and attend your stores, or perhaps they will discuss positive views of your brand across social media.
Sites such as Facebook and Twitter, Vimeo and YouTube are instrumental in the impact brand personality via animated videos can have. Web users are drawn to visual stimulus, which they can watch over and over, and even share with friends. The increased web presence that can be achieved for your brand can propel your company to new heights.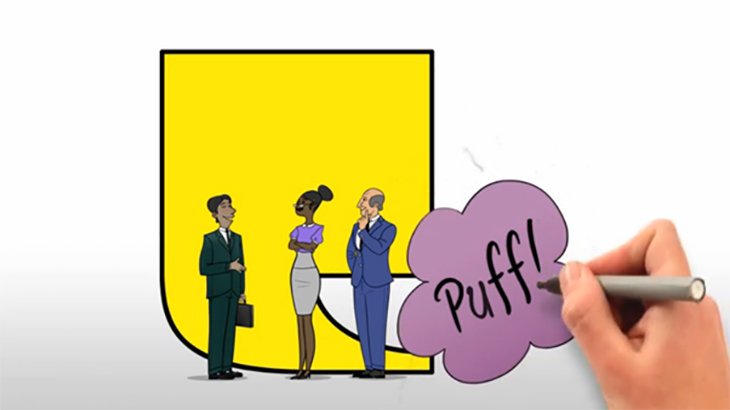 Do you have a favourite animation style for creating a strong brand personality? Please let us know using the box below.
If you would like a hand in conceptualising your unique animated video, give our experienced team a call on 0208 891 2077. Our animation studio can work with you through the entire production process and ensure your video makes an impact.
Related Posts