Liven up Your Brand's Web Presence with Animated Video
Do you wish you could make your brand desirable through a fantastic online presence?
Well, innovative ways of achieving this are on hand, and it's not as complicated as you might think.
One of the best ways to raise your brand presence online is to impart valuable and inspiring content that consumers can interact with.
Common ways of doing this are with an engaging motion graphics story or a creative and informative whiteboard animation.
Animation enables you to communicate efficiently and clearly, in a well targeted and appealing way.
To use this tool to its full potential, here are some top tips for ensuring positive online brand presence and interaction.
Address Your Market
Your marketing content should resonate with your target audience and demand attention.
This is something that animated video is excellent at achieving – often through attractive images, inspiring audio, and innovative use of techniques.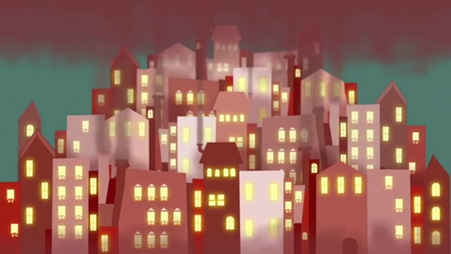 What is produced should be of value to consumers. This could be purely from a creative angle, or informational too. Entertainment and useful facts can be combined in a highly intriguing way in animation.
Bear in mind that conceptualising and putting together an animated video involves many elements, which should fit with your brand and audience.
No matter how dull or how complex your product, it can be explained in a clear, innovative and targeted way with an animated video.
Encourage Dialogue
Sometimes animated marketing videos for the most unexpected of products go viral.
This is usually based on uniquely appealing to the target market. A video that resonates will speak to viewers directly and encourage an online dialogue.
Because animation captivates viewers on many levels – with stories, illustrations, audio and information – this dialogue can be simple to achieve.
It can also help your business to convey a clear and relatable brand identity, with which consumers feel comfortable and able to interact.
Getting close to your target market and engendering a sense of trust with your brand can be tough. Use animation to its greatest potential, and by combining this with your assets you could soon be there.
Building strong relationships with your market will transform your web presence and successfully create links and shares online.
Link with Other Marketing Content
Once you have inspired your market with an intriguing animated video, you can spread this appeal through a harmonised marketing campaign.
This should communicate a consistent message, and could use the same story and illustrations.
This can bring back memories of your inspiring animated video, unearthing strong emotions once more.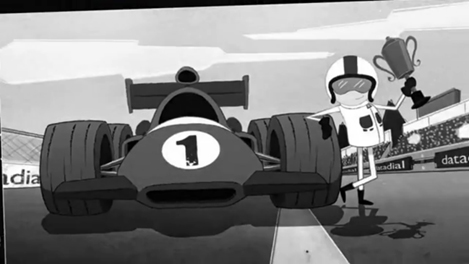 This integrated, innovative and consumer focused strategy can strengthen your brand image across the web and in consumers' minds. It can increase natural dialogue between your brand and consumers and boost conversions.
Request backlinks
Once you have web users watching your appealing marketing video, you don't need to rely solely on natural links – you can encourage them too.
Requesting backlinks from websites and blogs that are relevant to your offering can help to shape your web presence.
For example, if you are running an eco-hotel chain, you could request backlinks to your video from travel blogs, tourism company websites and environmental information sites.
Tracking who watches your video on YouTube, and contacting these viewers, can be a useful strategy.
Boost Web Presence with Social Media
If you feature your animated video on all your company's social platforms, this will increase its reach and help you to create the focused web presence you desire.
When your brand message reaches consumers through a variety of channels, they will relate to it more and your bond with them will grow.
Web users have a preference for visual content, and a habit to engage with attractive material they find in social media information feeds. This makes animated video on these platforms incredibly effective.
Users may even like your brand page, which means they will see much of your future marketing material on that social platform. Soon they could become loyal customers.
What was the last inspiring animated video you watched on the web? Tell us about it in the comments section below.
If you want to produce an attractive and memorable animated video for your business, then get in touch with our studio on 0208 891 2077.
Our team of creative and web professionals will collaborate with your to produce a video that boosts your brand's web presence and enhances your company's image.
We look forward to discussing your brand and the unique assets you wish to convey in your original animated video.
This article is written by Marianna.
Related Posts