Making Your Video Scripts More Engaging!
What you write in the script matters a lot, but it is the tone, structure, wording, timing and pacing, appearance and intonation, audio-visual quality and relevance that ultimately determine the success (i.e. popularity and conversion-figures) of your social video.
So, without further ado, allow me to present to you seven ways to make your video scripts more engaging:-
#1 Sense the Tone
If you can imagine yourself scripting a documentary or a factual programme on a channel you like watching, then you have got the conceptual feel right there.
An engaging documentary is not just about what you see, but about what you hear. In this case, it's the narrator/voice-over person who keeps all the segments laced together merely by the way he or she speaks.
What do we mean by 'engaging' anyway? Well, to make the tone of the script engaging means to make it relevant, have the right audible pitch and intonation, as well as reflect, clarity, confidence and conviction in what is being said.
For example, let's say I am trying to sell you a language course and I want to use social video as a tool to promote it. The tone for my script would therefore be a mix of formal and friendly approach, not over-enthusiastic, but not too serious either; sound confident and convincing about the USPs of the course and why you should enroll.
#2 Enrapture your Structure
Your video script should clearly outline what will be said at what point of time during the video. Some prefer to approach it by the minute, while others prefer to go by the features of the product/service being promoted.
I tend to write my script in a tabular format to help me stay focused, like this:-

#3 Word it right!
 What you say exactly also matters. You would need to choose the relevant words and phrases that accurately describe your product and service as well as be comprehensive enough for the audience (both targeted and in general) to understand what your social video is about. Remember, you are using this social video to help propel interest and sales, so using words that are genuine, authentic, clear and relevant should be your focus here.
#4 Time it Right!
Unlike a television programme, your social video should not be longer than 10 minutes. You see, people allocate the time to watch television, but when it comes to watching social videos, they spare very little time. So, you would need to feature the main points in the beginning, (not unlike news headlines, come to think of it) and charm your viewers into watching the whole video accordingly.
Pacing the script is also important here; make sure your narrator does not read too fast, or too slow – as both could put off viewers. The narrator should talk at a conversational pace using humor/drama/academic/newsreader intonations depending on what suits your product or service the most.
#5 Be Creative!
The beauty of creating social videos is that you hold the keys to how creative you want to be with it. By all means, do not be shy to present your video in ways that are 'out of the box'- viewers usually like innovative techniques which get them hooked and booked to your product/service. Think of how many times you have bought something after watching or hearing a really funny or clever advertisement on television or radio.
#6 Does it Sync?
 You are free to unleash your creative streaks through the script of your social video as long as:- there is synchronicity between the voice-over, background music (if any) and visual content shown.  Make sure there is consistency (i.e. relevant, sensible content), continuity (i.e. the sequencing of your script makes sense) and congruency (i.e. audio-visual composition makes sense) in your script.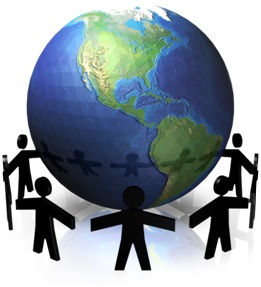 #7 No Offence!
 The script does not offend or come across as disparaging competitors in ways that could get you into trouble.
You may want to factor in intercultural sensitivity, especially if what you are promoting has a global appeal.
The post has been written by Maite.
Related Posts