Practical Tips for A/B Testing an Explainer Video
An explainer video can be a short and effective way of achieving a number of goals, but to maximise its success rate, A/B testing can be highly valuable.
A/B testing or split testing, as it's also know, entails making two different versions of a video, with one altered variable, and tracking which is more engaging for the audience and has a better online result.
A number of tests might be done, with a different element of the video varied each time.
Here are some tips to help you A/B test your explainer video efficiently so that you soon have an effective explainer video up and running.
SET GOALS
Often when A/B testing is employed by marketers, the aim is to increase conversion rates. However, this is not all that can be achieved.
The tool can also help to gain registrations, attract Twitter or Facebook followers, among other calls to action.
A first step then is to think hard about your goals and the intended outcome from your explainer video before moving to the next level.
Your ideas might alter later, and this is fine, but a strong starting point is key.
CHOOSE ONE VARIABLE
In order for A/B testing to be effective, you need to ensure you only change one variable in each test. Everything else must stay homogeneous.
The variable chosen could be anything from your call to action to colour adaptations.
If you are on your second or third A/B test, and have not yet achieved positive results, reconsidering your approach to reaching your call to action might be hot on your list of elements to change.
For example, you might choose to ease your push tactics slightly. You don't want the viewer to feel too pressurised and then leave, but you want them to stick around and take an action of some kind.
You will need to define exactly what you will change, and how this will be different in both video A and B.
The degree to which you change a variable is another aspect to consider, as this could impact on the necessity for more A/B tests on the same variable in future.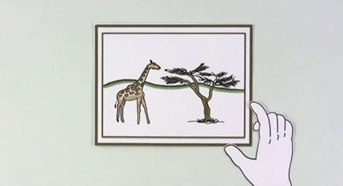 Alternatively you could alter your call to action.
For example, you might encourage viewers to try a free trial package rather than make a purchase.
Consider adapting content, such as images and animated characters, and think about changing headings and video placement, so that you can best harmonise your video with your marketing strategy.
The length of your video and the image you choose for the video thumbnail are also important factors to consider, and A/B testing can help to decide on the best option.
CONDUCT THE TEST
Once your goals and variables are confirmed and your A and B explainer video are ready, it's time to run the test.
If the video is placed on your landing page, this will involve running video A first, carrying out all necessary statistical tests, then running video B, and comparing results.
However, in some cases, both videos can be run at once; for example, when testing videos in email marketing campaigns. Video A and video B can each be sent to 500 people simultaneously.
How long you run the videos for will depend on the time needed to reach statistical significance
MEASURE EFFECTIVENESS
When conducting the tests, you will need to ensure you are measuring a range of important elements. These will depend on your call to action.
A useful way of measuring which video encouraged a purchase, for example, could be by offering a different discount code in each video. You can then study the statistics to find which code was used most, and thus which video was more effective.
Measuring play rate as well as engagement statistics is also important. The longer someone stays watching your video, the more likely they are to hear your entire message.
Paying attention to audience engagement levels will help you figure out in what way you need to modify your explainer video to maximise conversions. Then you may plan another A/B test.
You can use tools like Visible Measures, Wistia or Vimeo Pro to analyse the performance of your video.
Embedded video metrics that are measured include individual tracking, where each individual viewing session, its location, the IP address, and the associated organisation is captured.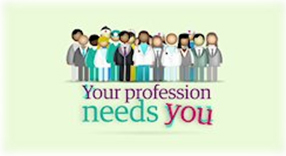 Another metric is second-by-second video tracking, with which you can observe how individual users interact with your video. This includes where they choose to fast forward, rewind or cease watching, as well as where they have taken a call-to-action.
Aggregated tracking statistics for a video are also taken to help in determining overall video effectiveness.
SHARE RESULTS, GET FEEDBACK AND PLAN AHEAD
After interpreting the results, draw your online strategy going ahead.
Sharing the results of you're A/B test with colleagues can give you a better insight into the next steps required to really maximise your strategy.
Cooperation, collaboration and feedback in each stage of the process will add to efficiency and to reaching your final goal as soon as possible.
KEEP COSTS DOWN
If you are planning to do A/B tests, then it's best to keep the costs for producing your explainer video minimal until you have found the most effective sequence of variables for achieving optimal results.
You don't know how many times you will need to A/B test you video again so in addition to choosing a relatively cheap method, you should choose one in which adaptations and tweaks can be made easily.
By engaging these few simple steps into you're A/B testing method, you'll soon have an attractive and effective explainer video to be proud of.
Click here to find out the benefits of explainer videos, and how we can help you achieve your goals.
Also let us know your thoughts on the subject. We would love to hear from you!
The post has been written by Warren.
Related Posts