The Features and Benefits of Using Vine
Sharing videos from portable, internet-enabled devices has just gotten easier and more fun with Vine – a brand new video-sharing app.
Developed by the guys behind global micro-blogging giant, Twitter, Vine is an app that promises to make video content as widely accessible as possible from smartphones and tablet computing devices.
Let's have a look at the features and their corresponding benefits of using Vine.
Features

Benefits

Vine is free to download on to your smartphone and tablet and allows unlimited video uploads.
With no additional costs, there is no stopping you from sharing videos through your mobiles and tablets, wherever you are! 

 

Post videos on Vine instantly.
You do not need to wait to go home to connect your phone to your computer, or look for the nearest wifi spot to be able to share your videos on your social networks.

 

Share vine uploads with your contacts on Twitter and Facebook.
Sharing videos has become as easy as tweeting, thanks to Vine. What's more, just as you can share your tweets on Facebook, so too can you share your Vine videos on there as well.
Find, follow and interact with your common Facebook and Twitter contacts who use Vine.
Expand your social reach by not only creating, uploading and sharing videos, but also by interacting with fellow Vine members about videos others have uploaded on to Vine.
Explore trending videos, featured hashtags and editor's picks that are uploaded on to Vine.
Just like you can stay ahead of what's hot and what's not in the world, so too can you stay ahead in the world of online videos with the functionalities of  'Trending', 'Featured Hashtags' and 'Editor's Picks'.
Some Useful Tips to Best Use Vine
Shorter videos uploaded on to Vine are made to be played in a continuous loop – e.g. a 6 second video will go on playing from start to finish, continuously. If you find this boring or bothering, you could always press the 'Close' button.
Be careful when allowing children to use the Vine, as the app is yet to come up with a filtering functionality that sifts videos more suited for adults from videos that are safe for youngsters to watch.
Videos that are meaningful are likely to be more memorable, just as meaningful tweets that strike a chord with Twitter users get retweeted more often.
Just as writing tweets are all about keeping them as brief as possible, so too are uploading videos on Vine. The challenge is to communicate something through a video that is 6 seconds or less in length. Vine is really asking you to be clever here!
Video marketers, make Vine another platform to expand your audience reach.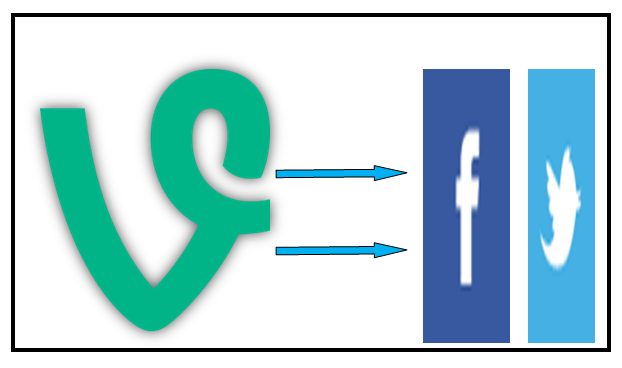 Related Posts