Top Advantages of an Animated Brand Character
You probably know by now that there are countless benefits of animation to your business; but how exactly does the introduction of a brand character help?
These have been known to come as curious and inventive aliens, cute animals, or even just a geometric shape with a face!
On the other hand, you could make your core animation appear like a human being – perhaps even someone famous.
An animated character (or even multiple characters) can bring freshness and a number of advantages to your marketing efforts, including the following:
Quickly Captivate Your Audience
Attracting the attention of web users can be one of the most challenging tasks in your marketing campaign.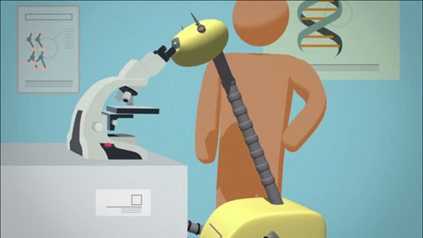 The internet is a great pool of information and content that is calling out for attention; so a striking brand character can massively influence whether your videos is one that gets watched.
Including your quirky character in your video thumbnail, along with an intriguing title and summary, can effectively publicise your content.
Securing those first viewings are so significant, as this can lead to likes, comments and shares. A good quality video will then propagate itself.
Define or Refresh Brand Image
A new and exciting animated character can do wonders for brand image.
If your business is new and has yet to define its image, a creative brand character can really help to achieve a positive and attractive image.
For established companies, an appealing character can give a new lease of life to brand image. You may choose to give your brand a new look or even alter its image more significantly.
Featuring diverse brand characters can be particularly useful for targeting different market segments.
Whether you wish to inform potential customers about a new product or you are looking for an innovative way to teach a new skill, cartoon characters can improve outcomes.
Not only can these figures make learning about a topic more interesting, but they can improve retention of information.
More viewers are likely to keep watching your video if it appeals to multiple senses. An animated figure is visually attractive and can also appeal emotionally. A pleasant and authoritative voice can make an impact and make the information conveyed more engaging.
In e-learning, animated agents can provide ongoing support to students and facilitate the flow of topics. They are like an animated teacher, providing assistance and feedback, keeping the learner motivated.
The charisma and constancy of an animated brand figure can aid learning in so many ways.
When marketing, consumers are often seeking something that will provide a remedy to a problem in their lives. The use of a brand character can help you to relate to them and explain how your product or service does this.
This is often done by creating a specific concept or making up a story that demonstrates these benefits.
An animated brand personality will usually be more effective when it resonates with the audience, so viewers can identify with both the story and the character.
Achieving this will involve gaining a deep understanding of your target market, their characteristics and requirements, and designing your animated content around this.
Not just the look and style of the animations will be influenced by this, but also the personality and approach of your animated character.
Express Brand Personality
Animated marketing agents are a fantastic way to convey your brand with positive characteristics and charm.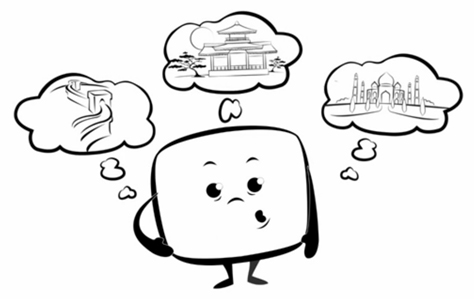 This in itself can be like a magnet, drawing viewers to continue watching, and even watch your brand content again in the future.
Fun, humour, excitement and adventure are just some of the feelings that can be triggered with a strong brand personality and concept.
It is not just your brand's personality that can be exposed with an effective character, but also its core assets and values.
Encompassing all these characteristics in a cartoon figure which viewers can relate to is a really effective way to share information about your brand.
This is also an excellent way to foster trust and appreciation for your brand.
Whether you have one or more core brand characters, their interaction with each other and with your brand will impact on the story. Make sure your concept is compelling and consistent.
Harmony in your animation will strengthen your overall marketing campaign. The inclusion of characters provides an ongoing story, with viewers keen to see what comes in future advertisements.
Urge Brand Recognition and Recall
A well created animated character within a gripping marketing video will stay in viewers' minds. If they don't make an immediate conversion, there is increased likelihood they will do so in the future.
After releasing a successful animated promotional video, an animated figure can become so popular that even the image alone can incite brand recognition and brand recall.
If your company's animated character is powerful, along with a strong message, this signifies great news for attracting and retaining customers.
If it achieves the above mentioned points, your animated character could bring considerable profitability to your company, so why not give it a try.
To discuss the options for creating an animated video for your business, give our studio a call on 0208 891 2077.
If your business has already experienced advantages through an animated character, let us know in our comments section below.
This post was written by Maite.
Related Posts