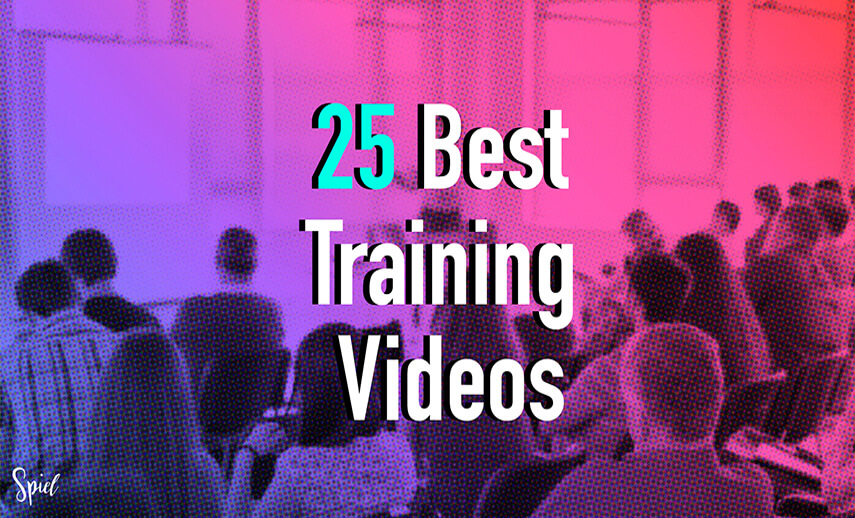 This article is all about training videos.
I think most of you will relate when I say work training seminars come at the most inconvenient times! And they're often so boring that a nap would have felt like a better use of your time.
That's what makes training videos so great!
They give us the ability to digitalise training courses, so you can complete them at a time that suits you.
And they can even save you money in the long run!
What are Training Videos?
Training videos are exactly what you think: specialised videos made to train a specific audience how to perform, achieve or do something. They can cover any topic and have many benefits above real-world training. They can:
Be replayed and paused to ensure maximum impact on the viewer
Save time because they can train people whenever suits their particular schedule
Save money because they remove the need for professional trainers in-person and, in certain cases, the need for a customer service team
Ensure nothing is left out and avoid human error unlike live training
Increase your reach if you offer a training service
Allow you to be as creative as you like with the presentation of your training course
Entertain and engage an audience so that the experience stays with them – important for training
Potentially help avoid disastrous situations
Provide clear instructions for products too large or complex for live-action with animation
The 8 most common types of training videos online are:
Corporate: For internal staff, whether it be a guide to interacting with costumers or a managerial course for getting the most out of your team
Software Screencast: A simple recording of a computer screen controlled by a professional who shows and describes how to use a certain piece of software
Health and Safety: What to do in the event of an emergency situation, such as a fire evacuation plan for a building or CPR training
Workout: A digital fitness or yoga class that you can follow at home in your own time
Immersive or Interactive: Life-like scenarios where your decisions directly affect the video to create a memorable learning experience. Learn more here.
How-To Guide: Anything from how to build a shed to how to make your own pasta
Sports Coaching: Virtual training sessions with professional coaches in any sport
Product: Many products are so complex or dangerous that in-depth training is a must before use, such as medical equipment
Find examples of each below!
25 of the Best Training Video Examples Online
Photoshop CC 2019
American multinational computer software company Adobe Inc. created this in-depth training video to help users get the most out of the new features in the latest version of Photoshop.
This, in my opinion, is as good as screencast training videos get. It begins with a short introduction about the trainer and the content he will cover before diving right in.
Key Learning Point
Don't be afraid to make your screencast video as long as is necessary. Know your audience and give them the information they need without being long-winded, overcomplicated or patronising.
Lifesaver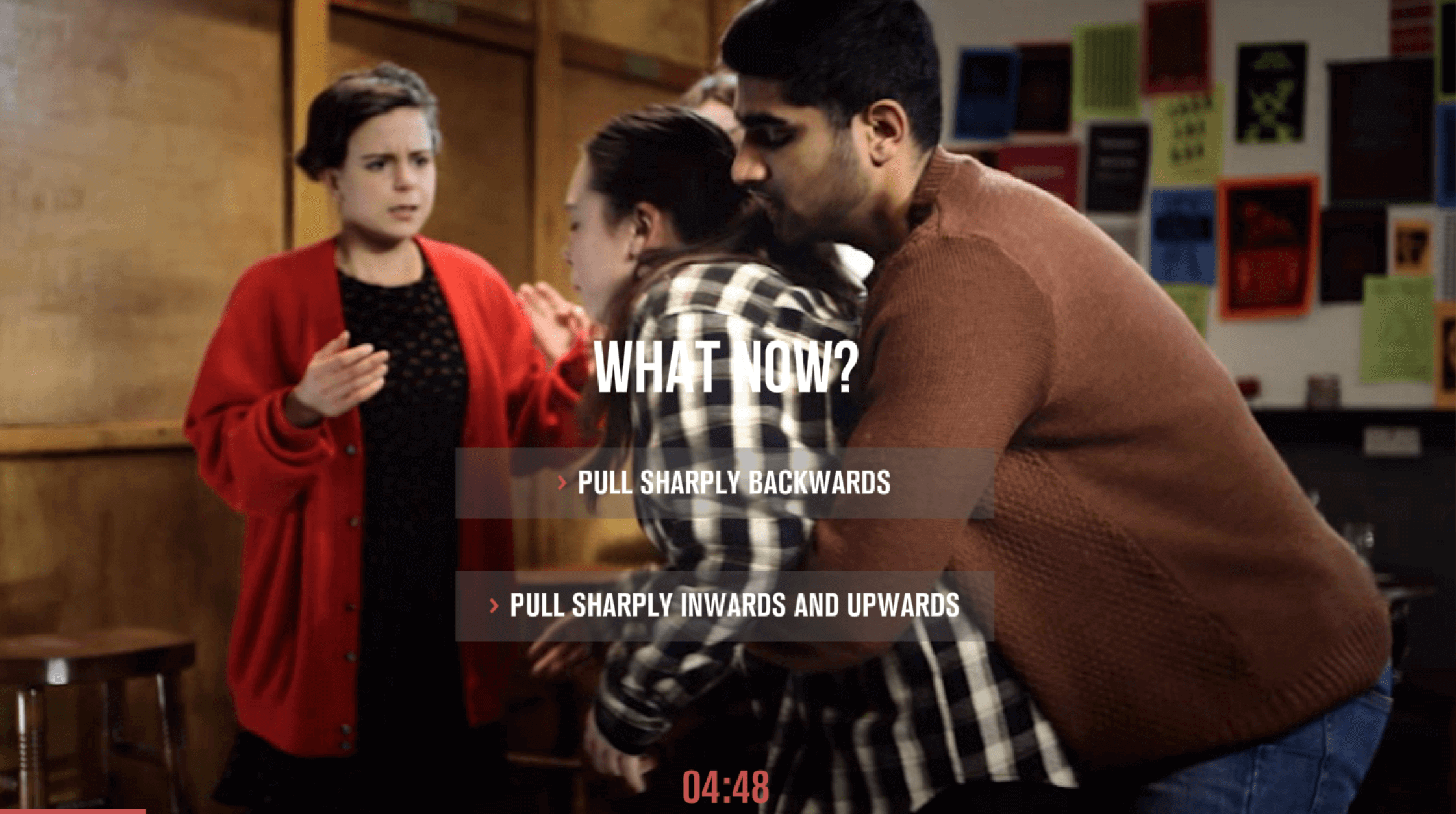 The British Resuscitation Council (UK), the body who sets standards for cardiopulmonary resuscitation, made this intense scenario-based interactive training film that teaches people to save lives.
Here, the audience is immersed in the video by making big decisions that affect whether a person lives or dies. The aim is to teach people essential life-saving skills in the most compelling and memorable fashion possible.
Key Learning Point
Interactive video is perhaps the most engaging way to teach audiences how to manage extremely tense and stressful situations.
"Interactive video is perhaps the most engaging way to teach audiences how to manage extremely tense and stressful situations."
Golden Rules of Safety
Dutch natural gas infrastructure and transportation company Gasunie created this 9-minute employee training video. It uses 3D animation to visualise each of the safety rules the company understandably has in place.
It is a good example of how animation can be used to depict things that would be impossible with live action, like running a drunk staff member off the property with a bulldozer! It really transforms what could otherwise be a very mundane clip into something actually entertaining and humorous.
Key Learning Point
Be creative with animation to avoid producing a boring training video that people want to tune out from.
Workplace Bullying
Australia's leading online mental health organisation ReachOut made this animated training video to help people clarify what it is that constitutes workplace bullying.
It is unfortunately common for people to have to deal with unpleasant colleagues, but it can be tricky deciphering whether they are going too far or if you are just being over-sensitive. This video outlines how to recognise and solve that issue.
Key Learning Point
Friendly animation is a great way to engage an audience with difficult topics.
Blackjack Basic Strategy
Planning a trip to Vegas? You might want to take a look at this video created by Swedish online gambling company Betsson first! In it, they train the viewer to optimise their chances of winning with mathematical strategies.
It is a great example of an informative live-action training video that helps the audience learn by acting out various scenarios they are likely to face.
Key Learning Point
When making a live-action training video, act out the situations you are training for in the most realistic way possible.
How to Handle High-Pressure Defence
Online basketball training platform Elite Guard Training created this real-world video with help from coach KP Potts. EGT have created an entire business around this model: helping young people be the best basketballers they can be through insightful online training clips.
I like these videos a lot because they give access to real-life professional coaching to those who might otherwise not have the chance. And the fact that they rack up hundreds of thousands of views is a testament to how valued these types of training videos are.
Key Learning Point
If you provide a professional training service to small groups of people in the real world, expand your reach exponentially with a camera and an online platform.
How to Hand Toss Pizza Dough
Seattle-based restaurant chain Pagliacci Pizza made this 2.5-minute training video to help their staff and viewers alike learn how to roll and toss dough like a professional.
The basic style of this video – a professional narrating and demonstrating how something is done – makes it easy to produce yet highly effective. For a small business like Pagliacci Pizza, having viral videos (300,000 views in this case) can really help drive business.
Key Learning Point
If you want to boost interest in your business, pick something about it that would pique the curiosity of the general public and make a simple, charismatic training video about it with an attention-grabbing title. Who knows, it might explode on YouTube!
How to Lay a Patio
Block and garden paving specialists Brett Landscaping created this video as a go-to guide to laying home patios yourself. It is easy to follow and covers every detail, right down to ear protection.
Speaking as someone with a massive aversion to all things DIY, this video manages to make something that I would have assumed requires professional help actually seem doable. It achieves this by breaking it into stages and taking the time to clearly explain every little step.
Key Learning Point
To better ensure your training video is a success, make it clear and accessible even to people with no knowledge of the topic whatsoever. Provide as much valuable insight into your area of expertise as you possibly can.
The Right Words at the Right Time
This popular customer service video was created to 'empower leisure and hospitality staff with a clear checklist of customer service recovery tools and techniques.' This is a preview of the full-length version, but we can still see how it uses great acting in scenarios unfortunately all too common to customer service workers to great effect.
This could so easily have been a cheesy, uptight scenario-based training video making people laugh for all the wrong reasons. However, here they have cleverly avoided the tropes by adding a refreshing touch of self-awareness and making it humorous with some great acting.
Key Learning Point
Watch out for tropes when scripting your live-action training video and hire people who can deliver it effectively, as opposed to volunteers from your office.
Microsoft Excel 2016
Professional development and training service Learn iT! made this comprehensive software training video for Microsoft Excel 2016. At over 2 hours in length, and with almost 700,000 views, it proves that training videos can be as long as they need to be.
This is another example of a simple screencast video made to demonstrate software. The viewer finds all of the value in the quality of the training itself rather than in the video style.
Key Learning Point
Screencasts are a good option if you are a professional educator demonstrating software. Otherwise, I highly recommend seeking professional assistance and injecting some production value into your training video.
Tesco
British multinational retailer Tesco created this innovative corporate training video to make the experience a bit more fun for their staff. It brilliantly combines live action with comic book-style animation to help demonstrate how they should interact with customers.
It is a great example of a big budget training video where the creative professionals were given the freedom to make the video they wanted. When it comes to video production, you generally get what you pay for.
Key Learning Point
I always suggest having an open collaboration with the creative team at a video agency. It will really show in the final product. Also, think about how you could mix video styles to create something truly unique.
Maybelline New York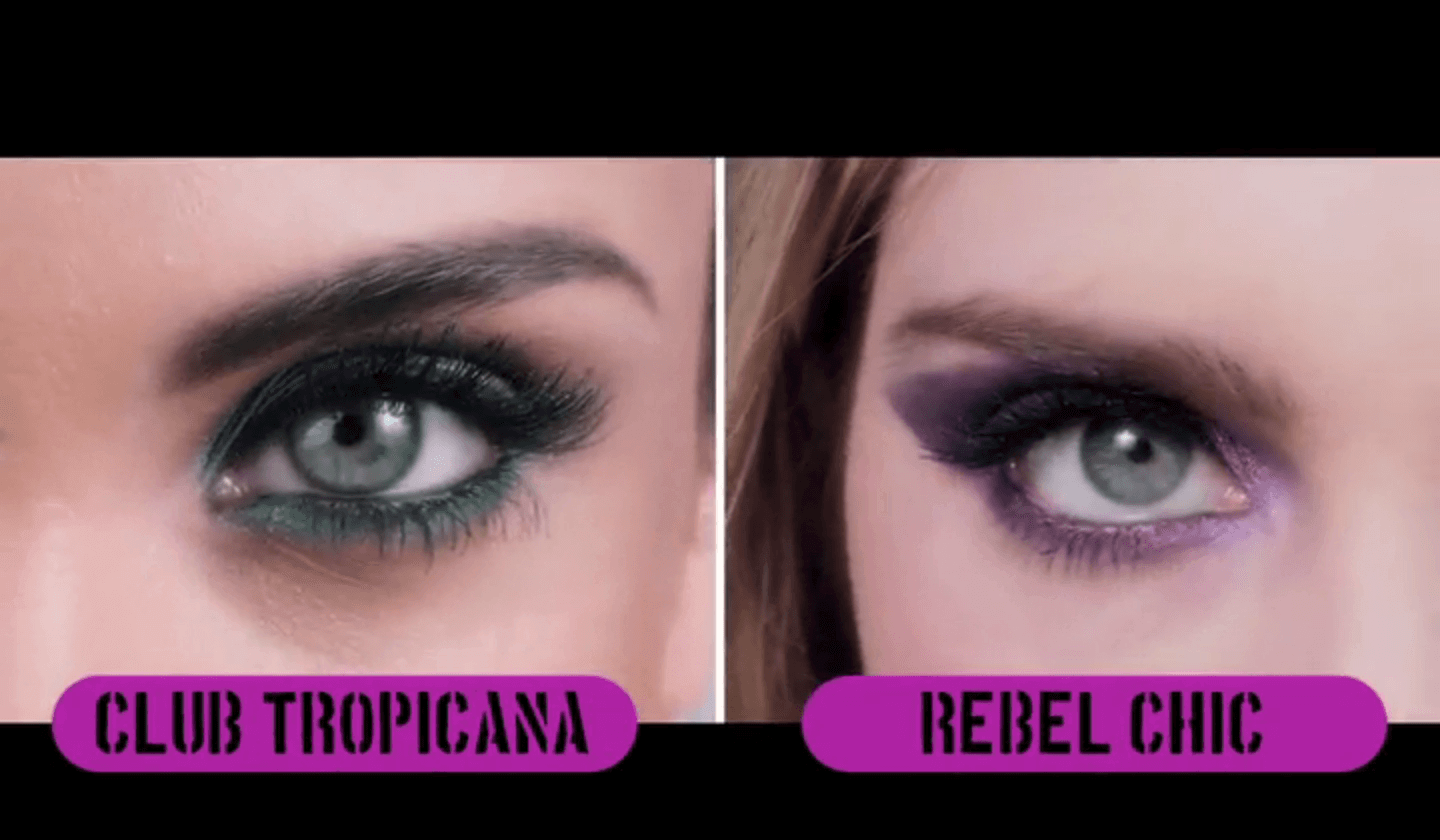 American makeup brand Maybelline New York created this interactive training video to help their clients choose and achieve the latest trends in mascara.
It works well because Maybelline are aware that their audience is increasingly purchasing online. Interactive video is an exciting new way of appealing to them in a product launch. And it worked so well that its click-through rate ended up being 14 times the industry average.
Key Learning Point
Before producing your training video, it is always beneficial to know your audiences' content consumption preferences.
Sales Training: Resolving Sales Objections
Global sales training and performance improvement company Richardson Group created this 5-minute video about resolving customer objections.
It is an archetypical sales training video with an industry professional aided by some helpful graphics, but it knows what it wants to be and achieves just that.
Key Learning Point
Be aware not only of your clients, but also of your industry as a whole. There's nothing worse than a training video trying too hard to be something it's clearly not.
"Be aware not only of your clients, but also of your industry as a whole. There's nothing worse than a training video trying too hard to be something it's clearly not."
Adjustable Bed Length
Medical technology provider Hill-Rom have created a series of product training videos to help health care professionals use their beds, lifts and other therapeutic products. In this 35-second clip, the viewer learns how to correctly adjust the length of their hospital bed to suit any patient.
These simple and informative videos can save a lot of time for providers of complex products as well as those who use them. Firstly, they are far easier to follow than text-heavy instruction manuals and, secondly, they can dramatically reduce customer service calls.
Key Learning Point
If you are a product provider, save time and frustration for you and your customers with some quick and easy-to-follow product training videos.
Cable Tray Installation
Turkish manufacturer EAE Elektrik decided 3D animation was the best way to train people to install their cable trays, and for good reason. It allowed them to show the enormous complex structures that can be built to full effect, unlike the limitations (both time and space) of live-action.
Having an upbeat electronic track in place of voiceover injects some energy and excitement into the video and cleverly keeps it open to an international audience.
Key Learning Point
Is your product vast and complex? Perhaps 3D animation is the best way to demonstrate its capabilities in a training video.
Customers First at Jewel Grocery Stores
Irony? Not in the 80s! This is a genuine customer service training video made for American grocery store Jewel. With some hilariously bad acting and scriptwriting, it takes us through the F.I.R.S.T in 'customers first'.
Besides inspiration for a great training video parody, this has all the hallmarks of what not to do: amateur acting, patronising scriptwriting, forced acronyms and, to top it all off, that theme tune.
Key Learning Point
It is always advisable to avoid treating your staff like children. That said, if it can be done in a way that is self-aware and entertaining, why not go for it.
6 Easy Steps of CPR
Norwegian medical equipment manufacturer Laerdal created this effective training video to teach people how to perform CPR. It uses whiteboard animation to help maximise its engagement level.
Having a number in the title of your training video, such as '6 Easy Steps', has been proven to boost its viewers. Whiteboard animation, where we witness the artist's hand drawing the story, also has a similar effect. Plus, it's one of the cheapest animations styles there is!
If you would like to learn more about whiteboard animation, have a look at this article.
Key Learning Point
If you have an important but complicated message to get across, ask your video agency about whiteboard animation. It might be the perfect style for you.
Pirate Pete's Potty
Babies', toddler's and children's educational channel Toddler Fun Learning created this hugely popular video aimed specifically at toddlers. With 3.5 million views, it uses 2D cartoon animation and storytelling to train them how to use the potty.
When you have animation at your disposal, training videos are extremely versatile. They can communicate to an audience in a personal manner whether they are 3 years old and learning to use the bathroom or 50 years old and learning to use complex software.
Key Learning Point
If your goal is to teach young children important life skills, disguise it with a compelling cartoon-like narrative. Parents will gladly use your service!
8-Minute Weight Loss Workout
Professional workout instructor Lucy Wyndham-Read made this split-screen training video in order to help people at different fitness levels simultaneously. It uses basic animation and pop-ups to convey its instructions and message.
This video could easily be improved upon with some added production value, but it still shows the benefits split-screen and animation can bring to traditional workout clips. With some creative input, the possibilities for making something truly unique are endless.
Key Learning Point
If you produce training videos in the most literal sense, think of ways production and animation could differentiate you in such a crowded industry.
Train Your Dog to Come When Called
This training video, made by Dogs Trust Dog School, trains dog owners to train their dogs to come when called. It is a well-made live-action video that works not only as an insightful instructional, but also as a great advertisement for the school's services.
In certain cases, training videos can be the best way to advertise your service. By giving the audience a small taste of how it could benefit them (or their dog), it is likely to make many of them want to take the next step.
Key Learning Point
If you provide a training service, put a free sample of it out there. If it is good, you are guaranteed to attract many more customers.
Interview Best Practices
Shawn Lipton, CEO of career development and advice company The Trusted Coach, provides hiring managers with his top 5 tips for conducting interviews in this corporate training video.
It allows new managers to undertake training courses when it suits them and their schedule, so they can better engage with them and improve their overall effectivity. And that's not to mention the benefits pausing, rewinding or even retaking courses that videos provide.
Key Learning Point
Simultaneously save time and improve the quality of your corporate training by implementing video.
The Operator and Safety – 1940s
Training videos have been around for a long time. Purely for historical curiosity, I have included this clip created by the American Federal Security Agency in 1941. It trains prospective bus drivers to operate public buses in a safe manner.
According to some of the comments underneath the video, modern day bus drivers agree that, besides a few feature upgrades, it still mostly holds true. It's also interesting to note that even that far back they saw the value in conveying some of the more detailed points with animation.
Key Learning Point
History is Fascinating!
Fuze Desktop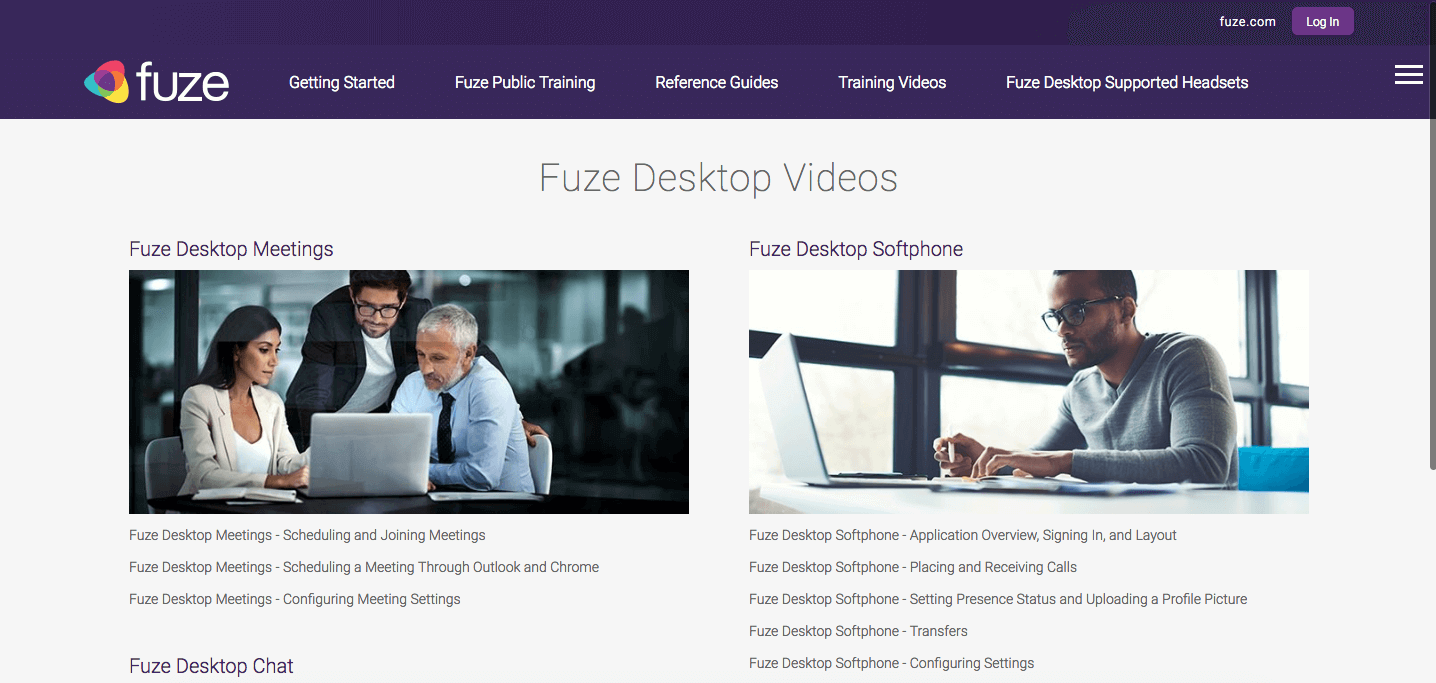 Cloud-based unified communications service provider Fuze created an entire webpage dedicated to training videos. Take a look at it for yourself here. It is a go-to resource for any of their customers experiencing difficulty and covers every feature of their software.
In the long run, investing in training videos like this will save time and money for software companies. It dramatically reduces the need for customer service as well as the complaints and negative reviews that inevitably come with the job.
Key Learning Point
Invest in a professional training video series that covers every aspect of your software and reap the rewards over time.
Fire Evacuation
Central Piedmont Community College in North Carolina made this fire evacuation video to demonstrate the steps everyone should take in the event of a fire in one of their campus building. It is aimed at staff, students and fire marshals alike.
This type of training video should be a must for all densely packed workspaces. In the event of an emergency situation, it could be what saves lives.
Key Learning Point
When it comes to health and safety, your company should have mandatory training videos for everyone, as well as real-life training for the fire marshals.
"When it comes to health and safety, your company should have mandatory training videos for everyone, as well as real-life training for the fire marshals."
No Excuses
If, after watching all of these training videos, you're still not inspired to make your own, well, this one's for you. Perhaps it will give you the extra push you need.
Key Learning Point
You have to put in the work to achieve the goal!
How Do I Create a Training Video That Works?
Here are my top 10 tips for creating great training videos that not only educate, but also create memorable experiences for the viewer:
1. Know Exactly What You Want It to Achieve
As we have seen, training videos can be made for many reasons. By outlining exactly what you want it to achieve at the beginning, will give you direction for its content going forward. Examples:
Boost my YouTube subscribers by 20%
Train all staff and students in a school district to do CPR
Increase positive customer service reviews by 40%
2. Market Research
By knowing your target audience, you will have a far better understanding of how to present the content of your video so that it speaks to them personally. For a comprehensive approach, perform both qualitative and quantitate research using tools like:
Facebook and YouTube's built-in analytics
3. Study Other Examples
Put in time examining as much training video examples as you can, paying particular attention to ones performing a similar function to the one you have in mind. This will:
Give you additional inspiration
Help define your style preferences
Allow you to save your favourites for future reference
4. DIY vs. Professional Help
From everything learned in the first 3 steps, you should be able to tell if a professional video agency service is required. Is it a large production involving actors and motion graphics or a simple software training video requiring a basic screencast? If it's the former, avoid wasting time and money and hire a professional agency by following these tips.
5. Video Style
Will live-action, animation or some combination of the 2 best convey the message of your video? Refer back to your customer research for guidance.
Generally speaking, though, you should be able to make an educated guess. If it's ambitious in scope or aimed at children, perhaps animation is best. If it's scenario-based training, live-action is likely to be the right approach.
An agency will be able to offer professional guidance.
6. Video Length
Despite what a lot of online advice says, training videos should not always be kept short and concise – they should be as long as they need to be. If you're targeting industry specialists, a 2-minute clip might come across as uninformative and even patronising. If it's a product demonstration aimed at a general audience, 2 minutes might be perfect.
If your script ends up at 30 minutes or more, would breaking it into separate shorter videos be more effective?
7. Video Script
A good script is vital for any video. Training video scrips, specifically, should have a brief introduction and get right down to training its target audience by providing as much information as they require.
If it's a dual-purpose training video and brand advertisement, build a compelling narrative around the training in the tone of your brand. Humour and location changes are great ways to hold the viewers' attention. And don't forget to end with a call-to-action.
8. Voiceover/Narrator
The person or people doing the training, whether voiceover or on-screen, should be 1 or a combination of:
Someone who resonates with your audience
An authority figure on the subject
Someone who embodies your brand ethos
9. Avoid Tropes
Training videos have a history of being, frankly, terrible. Whether it's hilariously bad amateur acting or companies treating their own staff like they were born yesterday, make sure you learn from them and avoid repeating their mistakes. Unless, of course, you're creating a hilarious parody.
10. Budget
Working out a realistic budget is complex and depends and countless factors. So much so I have dedicated an entire section of this recent explainer video article to the subject. However, if you prefer, you can call our training video company on 020 8891 2077 and we will be glad to run through the process with you.
Conclusion
I hope this post has given you a better understanding of training videos and helped you get started on your own.
Which of these 25 examples is your favourite and which could be of use going forward?
Don't forget to leave your questions or comments below. I'd be happy to reply!
Check out my definitive guide to corporate videos here, another brilliantly engaging video style.