Whiteboard Animation for Presentations
Engaging, quirky and creative, whiteboard animation is the hand drawn animation style that is captivating clients, making the casual web browser smile and energizing internal corporate communications.
So how best would you describe this form of animation? Think of doodles, doodling or scribbling. We've all done it on the corner of our exercise book or tried valiantly to draw a cartoon on a white board during a presentation to impress our audience.
Imagine your drawing being recorded from the first stroke of the pencil to the finished piece of artwork. Now imagine that recording being shown to an audience – one that is mesmerized, captivated, curious and entertained.
Global Marketing Tool
Arguably even the most serious organisations want their customers and employees to be excited and engaged.
Whiteboard animations are increasingly used as global marketing tools. They are often sent to clients and employees embedded within emails or become a must-see feature of a corporate website or company seminar.
Used as ice-breaking tools at the beginning of presentations and conferences, whiteboard animation can set the agenda for the presentation quickly, succinctly, introducing key messages and propelling your audience into an appropriate, creative stream of consciousness.
And we're not talking about losing your audience as they start to daydream, but about guiding them down an educational narrative, as they stay focused and interested.
YDraw's Alecsy Christensen argues everyone wants to be brought back to that childhood innocence again and that whiteboard animation videos are the "new educational tool for adults."
A whiteboard animation can elicit a wry smile, provoke ideas, promote your brand and generate sales.
So we get the 'smile inside effect' that whiteboard animations can engender, but what about the tangible business benefits?
Truscribe's Eric Oakland explains that businesses are replacing text-heavy, 'highly-technical' whitepapers with the whiteboard scribing format. It not only saves the trees, but the corporate message is more easily digestible and more willingly, often eagerly, shared.
He emphasizes a successful video presentation focuses on the content the target audience will find most useful such as industry trends, new data or other 'insider' information. The result? A valuable content marketing tool.
Whiteboard animation is also a credible vehicle for sales delivery.
Death by PowerPoint
How many times have you rocked up to a company seminar, seen the slide projector in position and taken friendly bets on how many slides the participants are going to be subjected to.
Some companies are so desperate to learn the dark art of compelling PowerPoint slide packs that presentation consultants are hired and graphic designers employed. The advice of 'no more than 16 words on a slide' is strictly adhered to and the result is the same – a tired format endured by the party faithful.
There is animated functionality within the PowerPoint software, but generally this mode of presentation is static when compared to the constant movement and evolution within the whiteboard animation which interacts with the audience from beginning to end.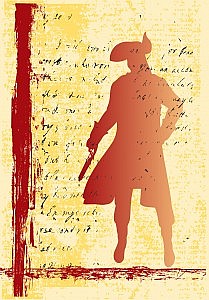 Stand and Deliver
Oakland says giving sales pitches via video offers a number of different advantages compared to standard 'stand and deliver' style PowerPoint presentations.
"Because these videos can be distributed digitally, they can be deployed on the web or via email in situations where an in-person meeting isn't possible or practical. In this way, they can help increase sales where traditional presentation methods would have failed. Whiteboard animation videos can go where salespeople sometimes can't."
So to use an analogy fro Star Trek, could it be argued that whiteboard animations are boldly going where no other marketing techniques have gone before,and doing so successfully engaging with all races, ages and ethnicities.
The post has been written by Maite.
Related Posts