Why Explainer Videos Are So Popular!
You have a fantastic business model. You have the ideas, the team, the infrastructure, the product and the service, but the challenge is getting your message across to potential customers in the most succinct, engaging, creative and intuitive method possible.
Online there's an economy on time. If the message you would like to get across to your audience is not the simplest or most exciting of messages Explainer Videos can communicate a complex message effectively and simply.
If you do not use video you will have to take up a lot of webpage real estate, not to mention a lot of the viewers time. With animated video you can get your message across efficiently and engagingly.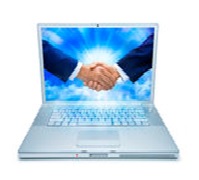 Venturing Capital into the Virtual
The success of Dropbox was arguably the brilliance of its idea, but the massive success it is now is due in part to the two-minute Explainer Video the company used to explain, to introduce and teach customers simply how to use their file uploading and storage system.
Crucially it also taught time-strapped investors about what they would be putting their money into.
The result is 50 million customers and counting, a quarter of a million dollars in start up seed capital, a new signup every second and billions of files uploaded every 48 hours.
That 120-second video simplified what the company did and made the benefits of using Dropbox easy to digest.
The Explainer Video triggered an astonishing conversion rate, was shared on blogs, Facebook sites, uploaded onto video sharing websites, the web link was tweeted and the idea was marketed and promoted by customers, tech geeks, those who suffered from file storage deficits and the plain curious.
Dropbox's video went viral, it was used as a device to elicit venture capital into the project and essentially the video marketed itself.
Basically more people like watching more than reading. We cannot ignore the fact there are lots of people out there who aren't interested in reading all the text on your website and welcome an entertaining video instead.
An Explainer Video that is entertaining, funny and most importantly informative is going to engage them in a way that text would never be able to.
If you can make life less time consuming, less eye straining and that little bit easier for your clients or potential customers they're going to thank you for it.
Far-Reaching Exposure

Explainer Videos add personality. There is no doubt that hearing someone talk, rather than reading a whole bunch of text, is a more personal experience.
In an age where we get virtually all our information from the internet, we're assailed with text on a daily basis. It can sometimes take a long time to read through all the information presented on a website before a potential customer can fully grasp the company concept.
Statistically a well-scripted Explainer Video that conveys emotion and connects with the audience encourages conversions.
Explainer Videos tell the story of a company.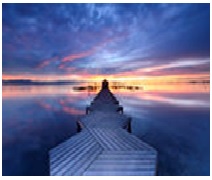 Explainer Videos Break the Ice and Increase Sales.
By embedding an explanatory video on your landing page people will be drawn in, they will know what you're about and are more likely to spend more time on your site.
Furthermore it will market itself by going viral and being reposted and shared on blogs, video sharing websites and other social media outlets.
Explainer Videos are increasingly popular because they allow you to gain far-reaching exposure. Videos can be shared just about anywhere online meaning that your company's reach extends in just about any direction you can imagine, and any direction you cannot.
The post has been written by Warren.
Related Posts