Effective Internal Communication with Animation
There is often so much to teach employees at every level within a business, so many companies are adopting animation to help retain people's attention.
Let's face it – even when learning something interesting, our attention can wane at times.
The multi-sensory qualities of animation are fantastic for keeping viewers engaged, using images, colours, sound effects, narratives, music and a captivating concept.
Whatever the size of a business, those within it need to be trained or refreshed regularly, and animated video can help to make this an appealing and enjoyable experience.
Consumer psychology research has also found that we are much more likely to recall and respond to information gathered through watching inspiring videos as opposed to reading text.
Here are some of the popular ways animation is being used to effectively communicate with staff:
Health and Safety Videos
The simplicity of animation makes it the perfect medium for explaining health and safety procedures. Detail can be omitted from images apart from in places where it is necessary, making precise explanation clear.
The bold colours and stimulating sound effects in animation can help to make these important demonstrations both easy to follow and engaging.
When needed, animated videos can also be very realistic, using detailed images and real sounds from an event.
The flexibility and vibrancy of animation can help to ensure employees pay attention to important information and retain it into the future.
Training Videos
When demonstrating new tasks to staff, animation can help to quickly link this new information to previous tasks learnt. This flow can be made more appealing by using common animated characters.
The ability to put various pieces of information on one screen, split screens and flick from one frame to the next can make explanations with animation quick and efficient.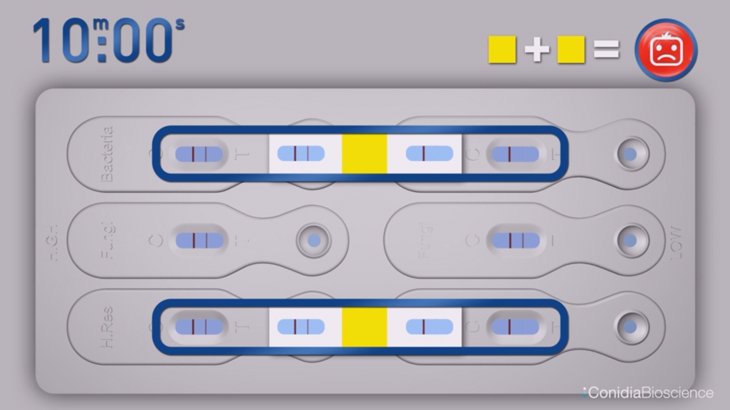 A short video can provide key information, meaning that viewers' attention is more likely to be retained to the end.
Animation, with its appeal to many senses, engages many different types of people, allowing for widespread information processing and recall.
These explainer videos can be a fantastic addition to practical training, bringing all the information together.
Newsletters
Monthly communication within departments and between different sectors of a business is important and often neglected.
Newsletters in email or hard copy format have become common, but even these are often only skimmed through if read at all.
Animated video is an innovative and pleasant way to learn about the events of the month and process these in an effective manner.
Video is not only more engaging than an email, but it can also be far less time consuming and more efficient.
By making this news engaging, employees from top to bottom of the company are more likely to recall key events and adapt future actions accordingly.
Corporate Policy Guidelines
Policy guidelines in text can be tedious and dull, but when presented as a story in an animated video, they suddenly come alive.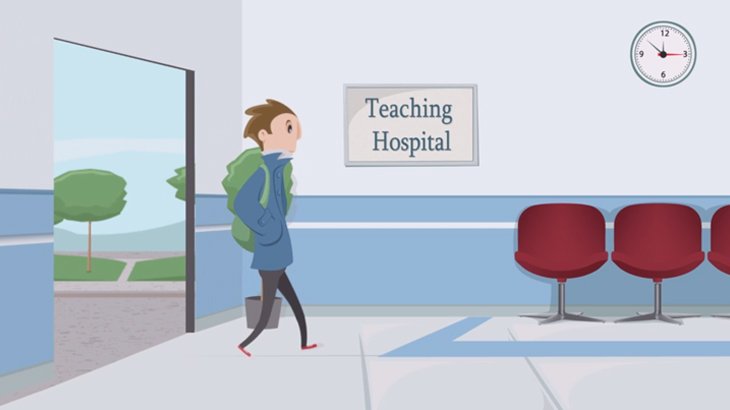 You can support employees' relation to the information by providing a realistic scenario and putting instructions into context.
By providing guidance in a flowing story format, staff are more to understand the reasons for the guidelines and how sticking to them can improve their working environment.
Team Building Videos
Many types of internal animated video can help to form stronger internal unity.
A video could be used specifically as part of a team building exercise; but videos for other purposes can also bring the entire organisation together. Increased information sharing can create harmony between departments, and enjoyable videos will be discussed, thus improving learning and relationship building.
By investing in animated videos to make learning more engaging, employees are also likely to feel more valued, further strengthening unity.
Refresher Courses
By using animated videos to teach and train employees, information is more likely to be retained, so refresher courses can be much simpler and briefer.
Having to go over familiar territory again can be tedious, but with animated video, employees are more likely to look forward to these refreshers.
Great Internal Communications
An effective internal communications video should be engaging all the way through and convey the required message efficiently. To ensure a video is effective and appeals to viewers, various factors have to be considered, including the script, style, length of the video, and characters to name but a few..
At Spiel, our creative team utilise the latest research in user engagement to help in producing videos that really make an impact.
If you think your company culture, employee morale and business efficiency could be improved by investing in animated videos, then please give us a call on 0208 891 2077.
Have you experienced any additional benefits to using animated videos for internal communications? Iif so, please share these in our comments section below.
This post has been written by Marianna.
Related Posts