Today's post will teach you everything you need to know about growing your business with influencer video marketing.
What it is.
How it works.
And, most importantly…
How you can use it to leverage your marketing campaign and maximise your reach, conversions and return on investment!
Let's jump right in…
Why Has Influencer Marketing Become So Important?
Influencer marketing is one of the biggest and most effective trends in marketing today. According to the Digital Marketing Institute:
Influencer marketing is the fastest-growing online customer-acquisition method
74% of people trust social networks to guide purchasing decisions
Purchase intent more than quintuples when exposed to influencer Tweets
And there's good reason for all of this…
When purchasing any product or service, how often do you seek out the advice of people you trust or respect before going through with it? If you're like the vast majority of us, that's very likely every single time.
In modern context, this scenario plays out literally millions of times every day. And in that lies the key to the success of influencer marketing!
People are smarter than marketers give them credit for. They know they are only ever going to be presented a highly idealised version of what is being sold to them. And it's that lack of trust that makes consumers seek out alternative sources of information.
"People are smarter than marketers give them credit for. They know they are only ever going to be presented a highly idealised version of what is being sold to them. And it's that lack of trust that makes consumers seek out alternative sources of information."
For B2C companies, influencer marketing could come in the form of popular bloggers or social media personalities endorsing your business. For B2B, it might be industry experts. But, no matter who your customers look to, good influencer marketing should achieve 3 things:
1. Give you validity and make you trustworthy.
2. Boost your reach, awareness and sales.
3. Define your place in the market.
What is an Influencer Marketing Campaign?
Influencer marketing campaigns are when brands recruit people with influence over their consumer base to promote their product or service. And the best part is that anyone can now do it without having to break the bank by hiring one of the Kardashians. In fact, it works even better if you don't!
What is Influencer Video Marketing?
Alongside the skyrocketing popularity of influencer marketing, another marketing revolution has been taking place: video! So it was only inevitable that enterprising marketers would sooner or later think of combining the two to make something exceptional. The result is Influencer Video Marketing.
How Important is Influencer Marketing?
Influencer marketing has become very important in recent years because, as one study performed by the Digital Marketing Institute concluded, 70% of teens trust influencers more than traditional celebrities. On top of that, Cisco are predicting that, by 2022, videos will make up 82% of all online traffic! So, if you're not implementing it now, you're likely to miss a big opportunity.
Take Emily Skye for instance:
By setting up her own fitness website and blog with great content for women, Emily has managed to grow her viewers to 14 million and become one of the top B2C fitness influencers on social media.
For any company in the sports or fitness industries (in this case Lucozade), she is an ideal influencer. Her authority on the topic means her many followers trust that if she is using something sports- or fitness-related, it must be one of the best options available.
A good B2B example is Tim Washer:
Tim is the senior marketing manager at Cisco as well as a comedy writer. Being a well-respected fount of marketing-related knowledge, he is a go-to influencer in the industry.
His writing on the topic has been covered by many of the biggest media organisations in the world, including The New York Times and NPR. In it, he often speaks directly to marketers specifically about the power of video marketing.
Plus, when someone with his expertise sets up a weekly YouTube series, as he recently did, you can be sure that it's one of the best video marketing moves you can currently make.
The 4 Video Influencer Types
Renowned Influencers: Individuals with an enormous following. They are promotional machines, but require substantial investment. They usually work best for major corporations looking to portray a specific brand image.
A great example is Lilly Singh, whose YouTube channel has 14 million subscribers.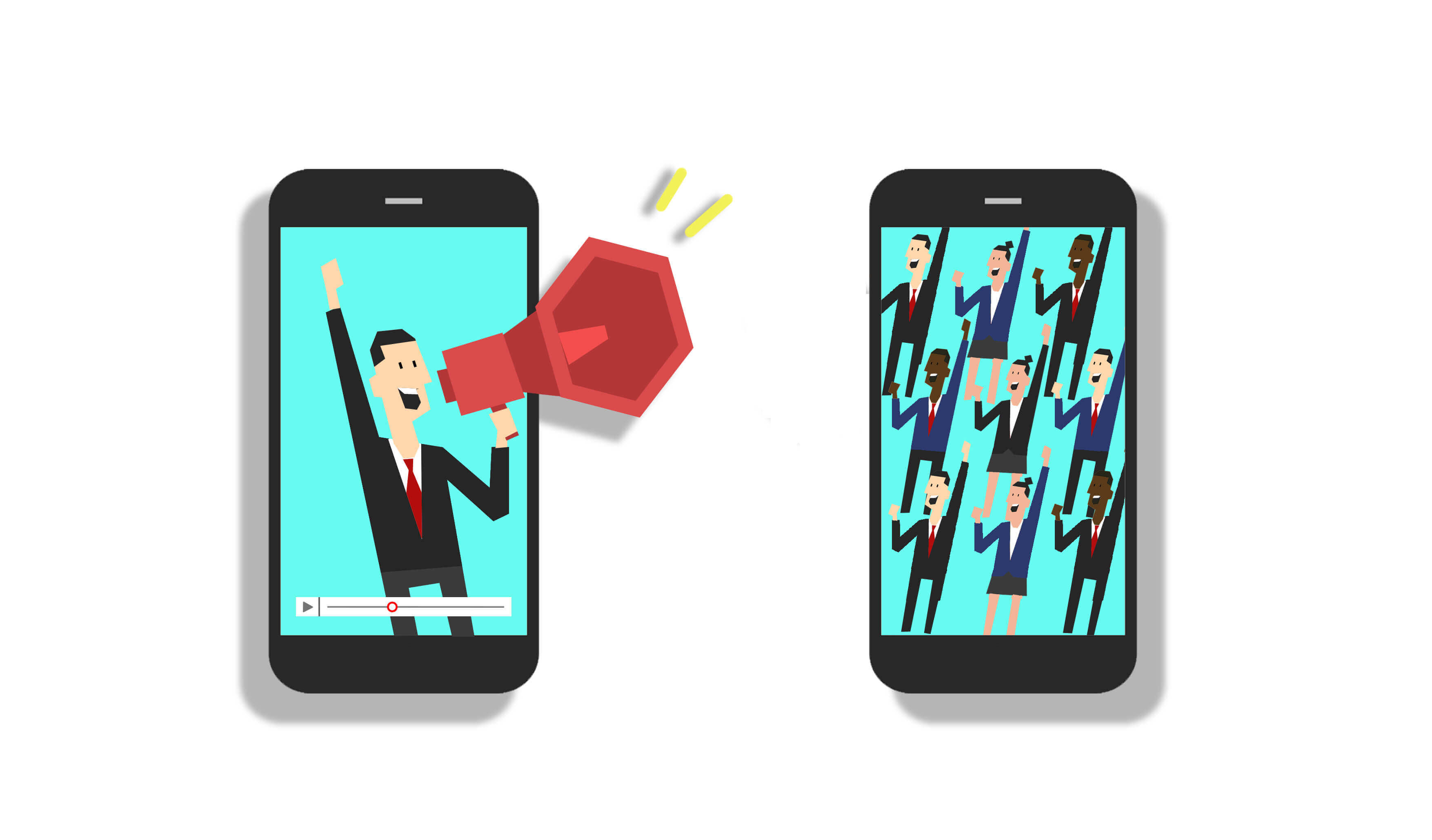 Authority Influencers: These people don't necessarily see themselves as influencers, but, due to their expertise in niche fields, that's naturally what they've become. They publish because it's relevant and important to the industry and not for followers or celebrity.
Authority influencers are perfect for B2B companies seeking industry credibility.
Micro Influencers: Micro influencers have relatively small audiences compared with renowned ones, roughly anywhere from 10,000 to 100,000. But these audiences fall into very specific niche brackets. If your company also happens to fall into that bracket, targeting them can be a great, affordable way of communicating directly with your base.
For smaller businesses, relevant micro influencers with a highly engaged audience work much better than irrelevant renowned influencers. No one will trust a Kardashian selling your camping equipment, for example, resulting in an enormous loss on investment.
On the other hand, a much-loved outdoor travel vlogger will win you many new customers.
Secondary Influencers: Nothing goes viral without secondary influencers. They are the people who share the content influencers post. Studies have shown that videos with a strong secondary wave are far more likely to succeed. So, look at potential influencers' audiences to see how they interact with their videos. A great way to encourage a wave is to create space for people to comment and discuss your videos.
Case Studies
Musical.ly
Global video platform Musical.ly (now TikTok) launched an influencer video marketing campaign to boost their brand awareness, user base and move people's perceptions of them as a musical app to a global community for creative expression.
In order to achieve this, they selected 8 well-known vloggers from three influencer niches (sport, comedy and gaming) to create Musical.ly-related content across all of their social media accounts. One of these was football vlogger ChrisMD, whose YouTube video (above) has generated 3 million views.
The campaign resulted in 60,000 new consumers joining Musical.ly from non-musical backgrounds.
InspireBeats
All in one lead generation, lead research and prospecting solution for start-ups company InspireBeats decided to use influencer marketing to increase their own leads and conversions.
To achieve this, they came up with an all-encompassing strategy targeting industry influencer blog posts, video channels and podcasts over a number of months. And it doesn't hurt that their CEO Alex Berman is a top influencer in his own right.
As a result of this B2B influencer marketing campaign, InspireBeats dramatically increased their website leads, credibility and, most importantly, generated millions of dollars!
Influencer Video Marketing Strategies
Your company can incorporate influencers into your video marketing strategies in a number ways. Here are some of the most tried and tested:
Discount Codes
A great way of driving sales is to assign unique discount codes to your video influencers.
For instance, let's suppose you are a ticket app for the entertainment industry. You could sponsor comedian John Smith's popular YouTube channel and, in return, he would include a call-to-action in his videos: 'Go to TicketApp today and enter promo code "JohnSmith" for your 15% discount!'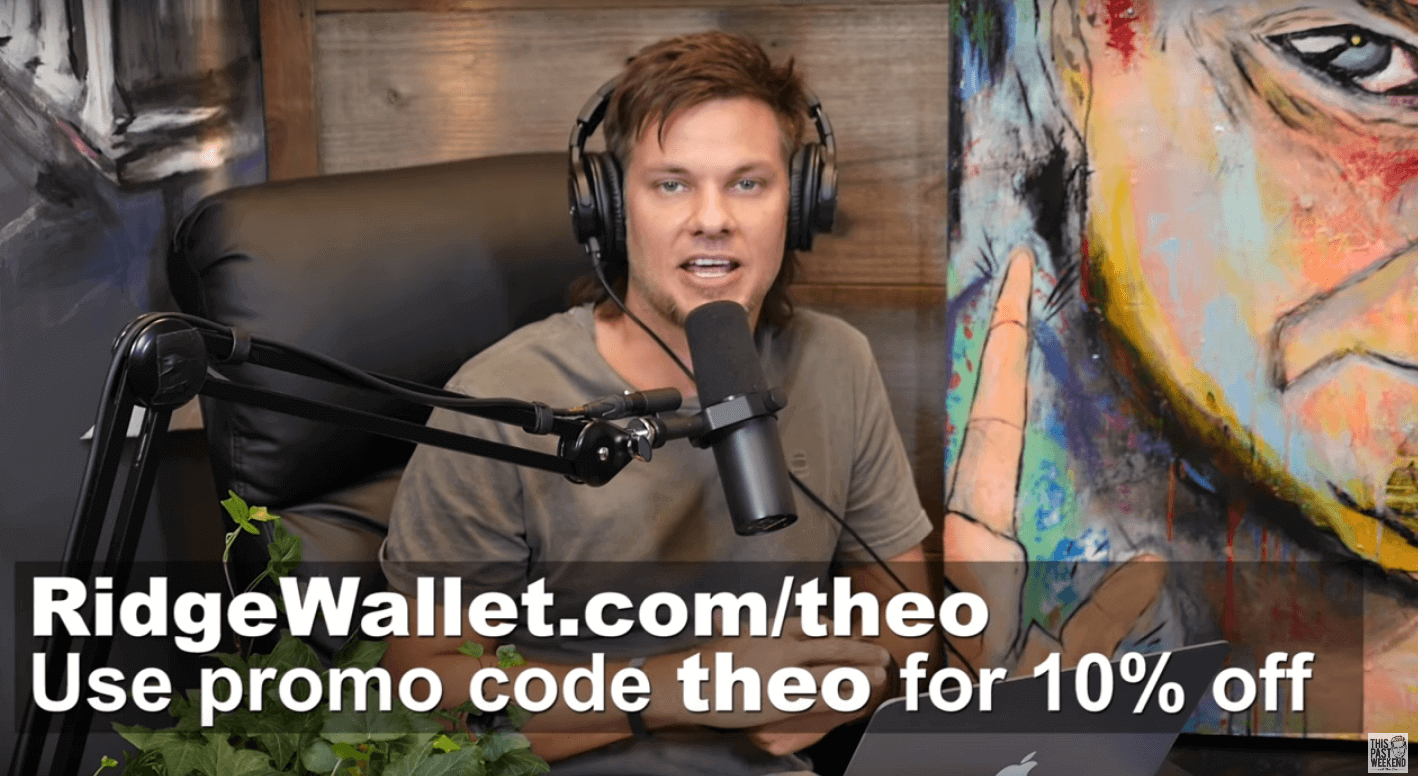 Brand Ambassador
This isn't too far removed from a traditional celebrity endorsement, however, in certain cases, it can be a highly profitable approach.
Instead of having multiple influencers, choose 1 and have them become the face of your brand for a certain period of time or even indefinitely. They will feature in all of your major marketing strategy videos and become intrinsically linked with your brand.
Guest Takeover
Having a relevant influencer take over your own video channel for a period of time is the perfect way to suddenly introduce a wide new audience to your business.
For example, if you are in the health industry, have a popular health vlogger vlog about their daily routine on your channel while referencing your product or service. The immediate jump in leads could be worth it.
Reviews/Testimonials/Seeding
When well-respected niche influencers dedicate a video to reviewing your product or service, their audiences take notice. They're far more trusted than random celebrities who they automatically assume are just in it for a paycheque, and will attach a certain standard to the person they follow.
Take a look at my definitive guide to testimonial videos here.
Travel vlogs are particularly huge. If you make travel backpacks, for example, send them to prime influencers for free and, who knows, they might mention you in their next viral video. This is known as product seeding.
Interviews
For more corporate, B2B companies, expert interviews are a great way to build credibility and increase brand trust within your industry.
If you create marketing software, interviewing a marketing guru with a strong online presence for your video strategy will cement your position in the market. Especially if they validate the need for your service.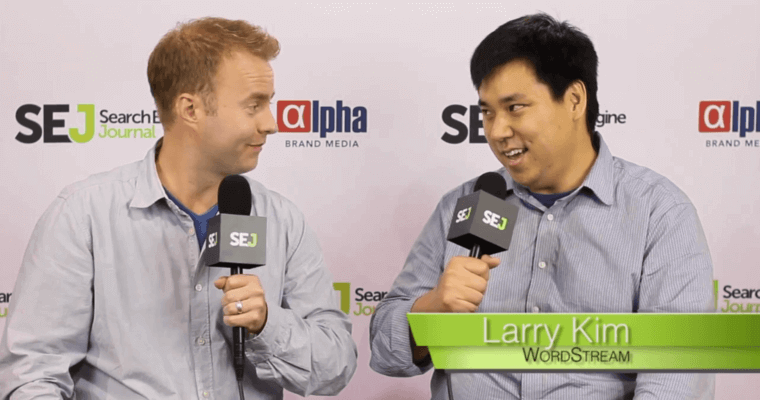 Affiliate Promotion
It often occurs that 2 B2B companies, both influencers in their own right, use each other's services. Being mutual beneficial, this is the perfect opportunity for some cheap and effective promotion.
Reach out to them and the leverage the situation by appealing to each other's audiences with some compelling marketing videos.
The Influencer Position
For those of you with a more substantial budget, one of the most effective influencer video marketing tactics is to create a role within your company for a prominent influencer in your industry.
It could be anything as long as it compliments their specific skill-set and allows them to achieve the same success with your business that they had on their own.
A common example of this happens in the fashion industry, where a popular vlogger is hired by a brand to create their own range. Their vlog then naturally becomes an advertisement for that brand.
Product Placement
One way to build awareness and trust in your product is to find an influencer associated with your particular niche or industry and have them use, wear or position your product in their popular videos.
If you make gaming chairs, for example, you're in luck. With thousands of hugely popular gaming channels, you'll never run out of influencer options.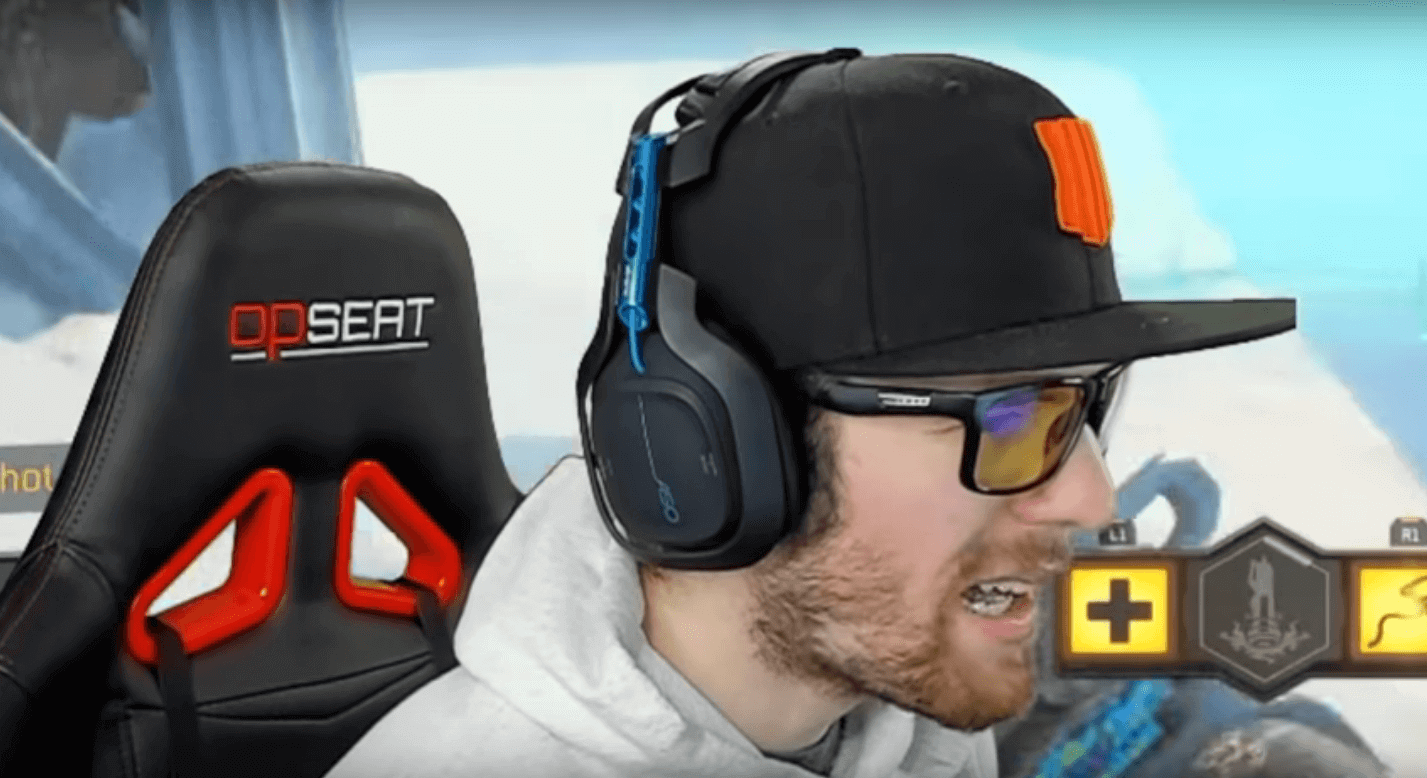 Setting Goals for Your Campaign and Choosing the Right Influencer
When influencer video marketing campaigns fail, it is almost always due to an insufficient or non-existent goal-setting stage. This stage is crucial for success because properly defining your goals and KPIs exponentially reduces the gamble you take when investing in influencers.
"When influencer video marketing campaigns fail, it is almost always due to an insufficient or non-existent goal-setting stage."
It allows you to pinpoint exactly which of the many influencer strategies discussed will best achieve your desired business results. Whereas otherwise your choice will be based merely on instinct.
Here are my main tips for influencer video marketing goal-setting and strategy:
What do you want to achieve?
Before doing anything, you should first outline a clear answer to this question. One that is measurable. They can be things like:
Boost my social media following
Improve my lead conversion percentage
Increase my website traffic
Know your audience.
In order to come to a decisive conclusion about the correct influencer strategy to achieve your goals, you must first know what your audience responds to.
Do they like funny and entertaining or informative and educational videos?
Where do they seek out most of their video content? Is it on social media, YouTube or specialist blogs and websites?
What are your demographics? Can you define clear groups or is it more general?
Don't assume that you know the answers to these questions without first doing your research. The outcomes are likely to surprise you and will inform the campaign strategy.
So, play the roll of your customer and put in time online finding out what's out there catering to your industry and its key demographics. It's as simple as that.
Alternatively, save some time by using survey tools such as SurveyMonkey to contact your existing mailing lists. Ask them questions about where they seek out their industry-related news and content to pinpoint potential influencers.
Make these surveys easy and beneficial to do. For example, you could make the questions multiple choice and offer a free trial of your new product. That way you will encourage as much of your audience as possible to participate.
Establish KPIs and calculate ROIs.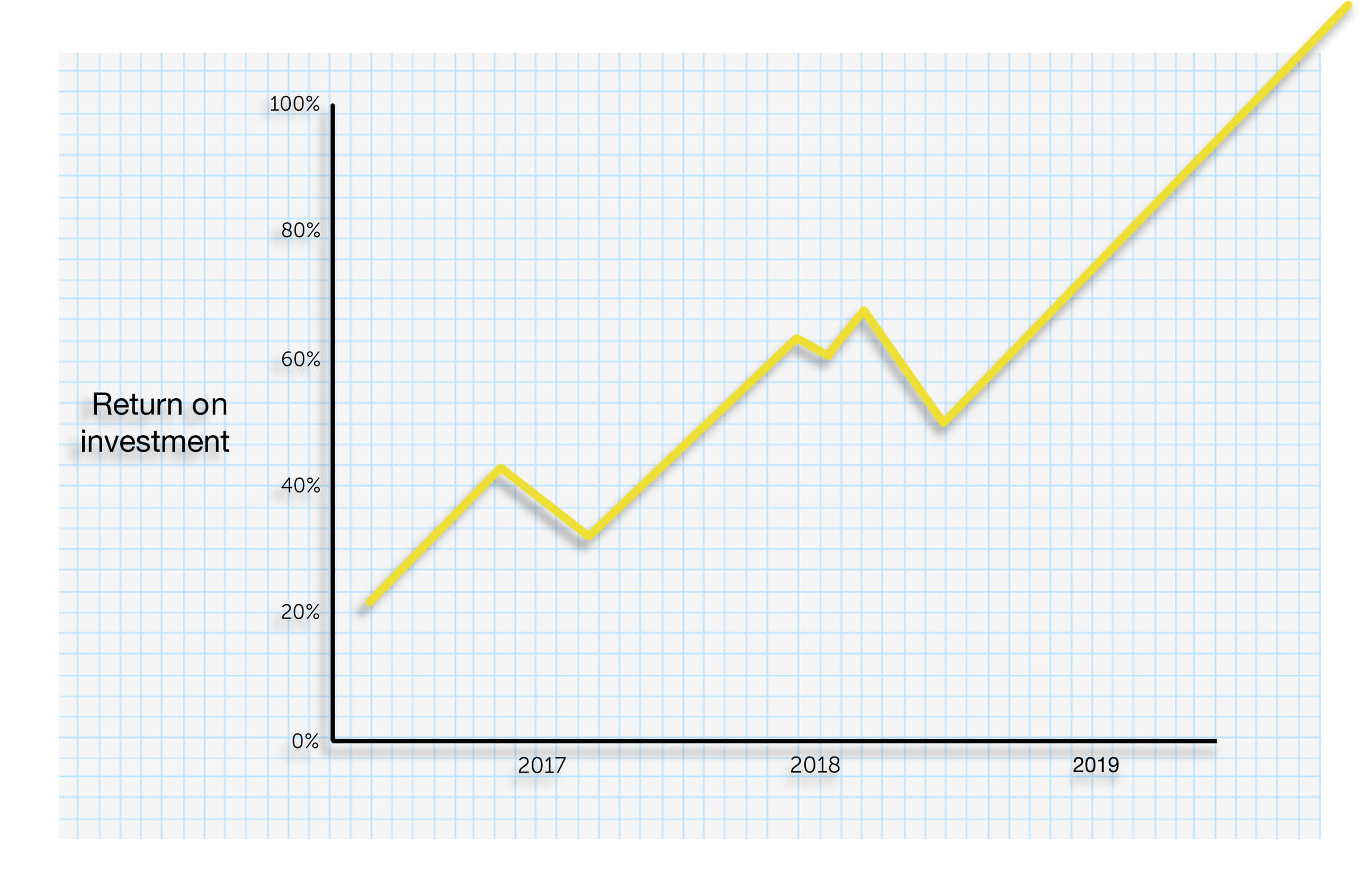 With the findings from your research, you can now establish the specific KPIs that will have the best impact on your business goals. The goals from step 1 might evolve into things like:
Boost my Facebook following by 5000
Improve my lead conversions by 10%
Increase my website traffic from YouTube by 25 unique visitors per day
Then, with a simple calculation, you can work out your projected ROI and a realistic budget for the campaign:
For example, let's say you sell an online course that generates a gross profit of £100 per purchase.
If your Influencer campaign costs £5,000, this means the campaign will have to generate 50 sales in order to break even and 100 to achieve a 100% ROI.
Knowing this, and focussing on your ROIs, will help you set the necessary campaign targets to accomplish your goals. Because, by comparing it to your current conversion rates, etc., you will have an idea of the campaign's value and come to an appropriate budget.
So it's important that you are able to distinguish and track the sales that happen as a direct result of your influencer campaign.
For instance, apply a unique discount code (as discussed in the Influencer Video Strategies section) and count how many customers avail of it. Or create a unique link to your website for your influencer's audience and track, with Google Analytics, how many visitors it generates.
Now, not only will you be able to set an ideal budget, you will also be able to demonstrate the campaign's importance to any stakeholders.
Formulating the Solution
Use everything you have learned to create a detailed strategy covering content, UX and marketing.
What influencer type does your budget allow for?
What influencer type's audience best matches up with yours in terms of interests and demographics?
What influencers are producing video content in a manner that your audience would trust and would hold their attention?
What influencers would make the most of your traffic sources?
Answering some of these questions will require a lot more research (this time influencer research), but knowing your own audience will help filter down your search area.
Here are some great tools to help you find those influencers:
Buzzsumo: A subscription-based search engine offering insights into trending content and the influencers sharing it.
Tribe: An Australian marketplace connecting influencers with brands across all major social media platforms.
Followerwonk: A platform helping brands connect with niche influencers on Twitter.
Traackr: Professional content marketing platform allowing users to search influencer profiles and trending content.
Kred: A platform allowing marketers to find and get in touch with the right influencers based on their 'Kred Scores'.
HYPR: A tool containing data on over 10 million influencers used by some of the world's biggest brands.
Influence.co: A tool to help grow your business through niche influencers. Over 75,000 to choose from.
Once you have fully answered these questions and done your influencer research, you should be left with a list of winners to choose from.
If you require a video production company for your campaign, take a look at my top 10 tips for finding the best one for you here.
Contacting Influencers and Pitching Your Proposal
The vast majority of influencers will expect monetary payment for their involvement, however, there are some other methods of compensation to bear in mind which could potentially supplement or, in some cases, even replace a money payment.
"The vast majority of influencers will expect monetary payment for their involvement, however, there are some other methods of compensation to bear in mind which could potentially supplement or, in some cases, even replace a money payment."
They are:
Give your products to the influencer in exchange for their endorsement
Advertise or feature the influencer on your website and channels
Affiliate promotion (as mentioned in the Influencer Video Marketing Strategies section)
Offer the influencer sales commissions based on the traffic they provide
This is worth knowing because it might allow you to work with an influencer who would otherwise be out of your budget, or reduce your current budget while maintaining the same ROI.
The Pitch.
It is first worth noting that it's always more desirable to form relationships with influencers way before involving them in any campaign. Because the process can be long and if you can't find an influencer right away, it can really delay the project.
Email templates are a useful starting point but it's important to tailor them to each influencer you approach. The emails should be earnest, personal and to the point. Influencers will instantly spot and delete one that has been copied and pasted to a whole bunch of others.
Besides that, here are some easy to follow rules:
Use their name in the subject line
Begin with a very short and friendly greeting and introduce yourself
Tell them why you'd love to work with them, but don't suck up
Don't be a burden or waste too much of their time
Let them know why their audience will love your product or service
Focus on building a pleasant relationship rather than sealing a business deal
But be clear with your intentions or they'll be suspicious
Keep your pitch under 3 sentences
Provide info, samples and images of what you do as well as a link to your website and any relevant content
Be prepared for rejection
Follow up after a few days if you don't receive a response
Here is an example of an email reaching out to a YouTube vlogger:
Hi Jo,
I hope you're having a great day. My name is Jamie and I'm the head of marketing here at My Company, a custom-design travel luggage brand. I've attached some images of our products so you can take a look for yourself.
I wanted to get in touch because I've been a fan of your travel vlog since 2015 and your videos always go down well with our audience (especially the one about travel items you can't live without), so we are very keen to discuss a potential collaboration on our latest marketing campaign. It won't require a lot of effort on your part. Ideally, we want to create a discount code especially for your viewers, which you could mention briefly in your videos and video descriptions.
Our research has shown us that this approach will be highly effective and mutually beneficial. So, if you are interested, we would love to set up a phone call later this week to discuss it in more detail.
I look forward to hearing from you.
Best Regards,
Jamie

For a B2B company, such as Spiel, we will generally take a slightly different approach to reach-outs because authority influencers are usually the key to boosting our reputation, awareness and sales.
Take Brian Dean, the founder of SEO and conversion rate optimisation blog Backlinko, for example. In our industry, he is one of the most sought-after authority figures there is. Having him simply mention our company on his YouTube channel or offer a blurb for our own will have an instant and enormous effect on any of our marketing campaigns.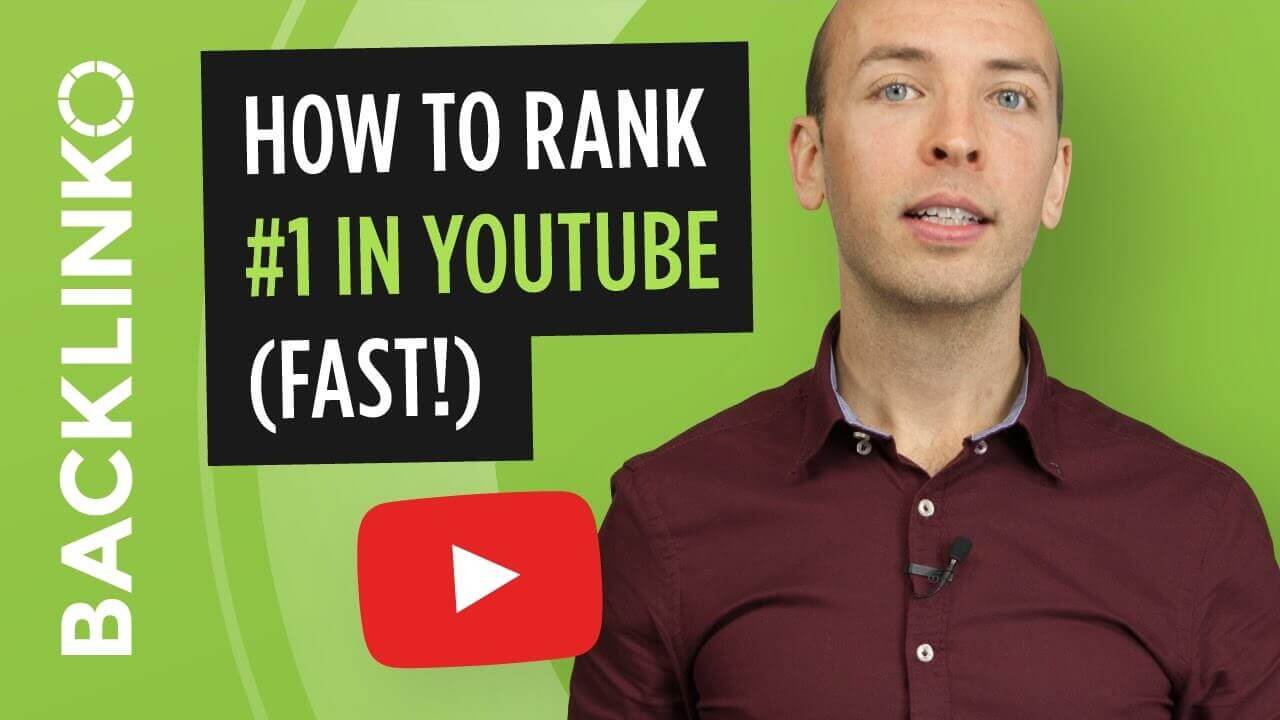 Here is an example of the kind of email I would send to Brian: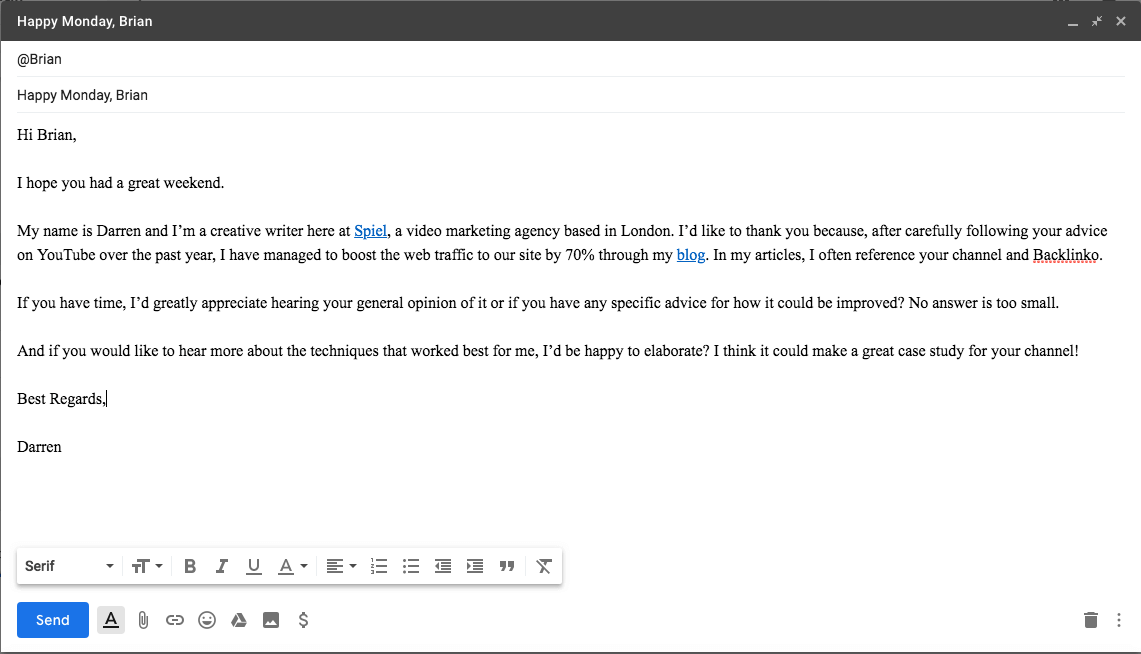 It might be a bit ambitious, but, you never know, maybe we'll end up with an amazing influencer endorsement for free!
However, if you don't hear back from an influencer, politely follow up the email and move on to the next one on your list. Trust me, if you keep trying, your efforts will eventually be rewarded.
Common Mistakes to Avoid
Besides the obvious and what's already been covered (choosing the wrong influencer, not planning or personalising emails, overspending, etc.), these are my top 5 mistakes to watch out for in your influencer video marketing campaign:
Choosing an influencer based on number of followers.
Be careful not to fall into this all too common trap. Engagement and relevance are far more important than sheer numbers.
Treating an influencer like a one-off business deal.
It's difficult to find an influencer that ticks all boxes. So, if you do, hold onto them for future campaigns. And never underestimate the benefits of forming a relationship beyond business with them. They will be able to teach you a lot and the last thing you want is to create a bad name for yourself within your niche influencer community.
Ignoring endorsement laws.
There are discloser laws in place around paid brand endorsements. It is your responsibility to ensure that both you and your influencers are following them correctly.
Only using 1 video platform.
To maximise your reach, ensure your influencer video campaign is highly visible across all major and relevant video and social media platforms.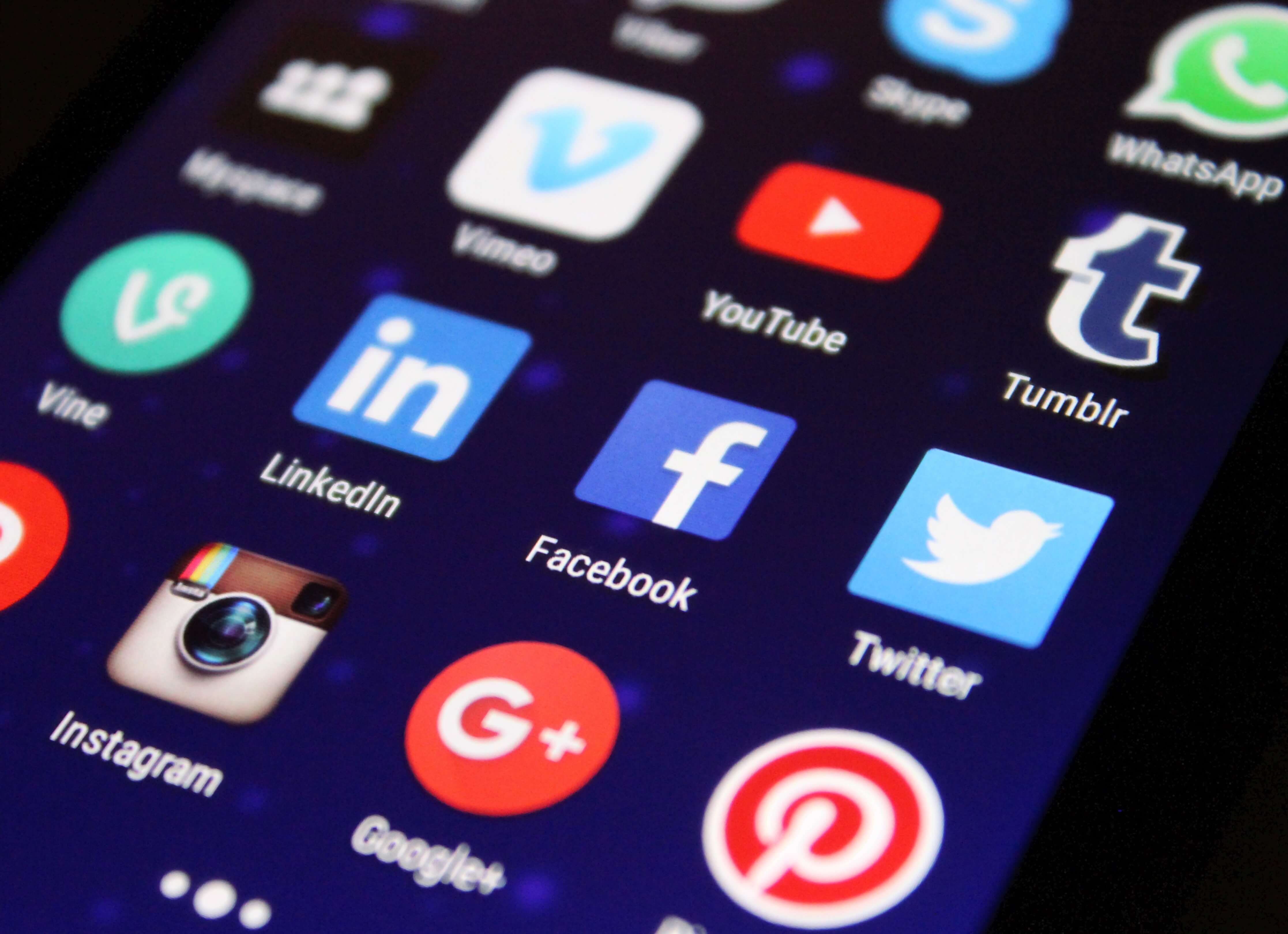 Confusing celebrities with influencers.
Yes, I can't stress it enough that there's a huge difference. People actually trust influencer endorsements. And celebrities have no real authority over specific industries, let alone an understanding of what makes a video influential.
Conclusion
I hope this post has helped you gain a comprehensive understanding of influencer video marketing.
When getting started on your own campaign, remember the importance of setting goals, doing your research and forming strong relationships with your influencers.
Please leave any questions or feedback in the comments section below. I'd be happy to respond!
Follow this link if you would like to read my easy guide to shooting video by yourself, it might come in handy during your influencer campaign.