2D animation can cost lesser than you would think. With more and more businesses taking to animation for their marketing goals, 2D animations now come in various price ranges.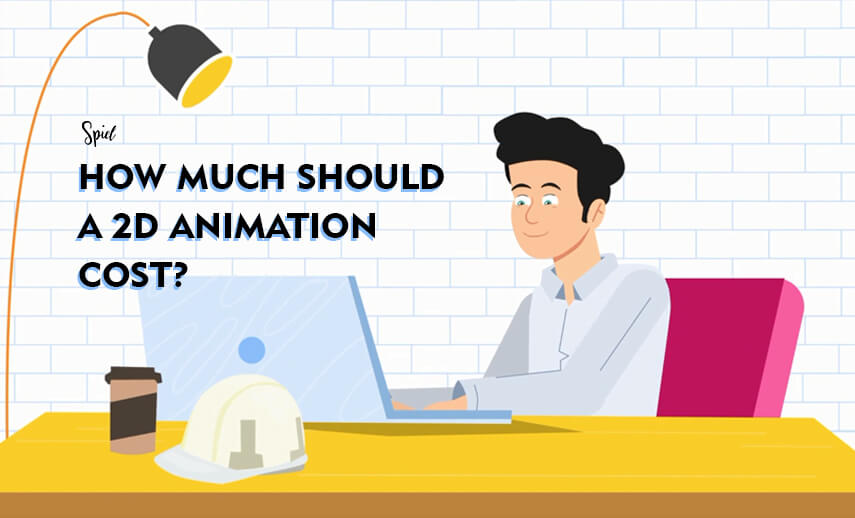 The Criteria
When made with creative intelligence, a 2D animation has the following criteria:-
A suitable length that allows enough time for core messages to be communicated in engaging and entertaining ways.
A well-toned and relevantly-worded script that caters to the above criteria as well as giving the 2D animation vibrancy and vitality.
A synergy of aesthetic and marketing dynamism that a 2D animated video could be when used as a marketing tool by businesses.
A talented production team that consists of dynamic creative professionals who can create, design, produce and edit 2D animations for all sorts of businesses.
The Timing
It is essential that the timing is determined from the outset, i.e. even before the production stages well and truly begin.
In general, it could take anything between 3 to 8 weeks for a 2D animation to be made.
So, if you have any impending deadlines by which your 2D animation has to be ready then this should be planned and briefed to your production team/hired animation studio, well in advance.
The other dimension regarding timing is the duration of your 2D animation itself.
The length should be able to engage your target audience for the just right amount of time that you need in order to convey the entirety of your message.
The Production Team
Simply put, without the right creative talent, there would be no animation at all, let alone 2D animated videos that help market businesses!
Usually, a standard production team deployed by a good animation company would consist of the following professionals:-
Scriptwriters – i.e. those who write the scripts on which your 2D animation would be based and which would be used as a reference point by the entire production team too.
Illustrators – i.e. those who create the drawings of any characters, shapes, objects, lettering, backgrounds, etc.
Graphic Designers – i.e. those who then take these drawings and get them ready for animation by digitising them.
Animators – i.e. those who create multiple images of these graphics so that that they can appear to have movement – this is what animation essentially is.
Voiceover Professionals – i.e. narrate a script that plays in the background of the 2D animation, explaining anything complex that crops up so that audiences understand what is happening.
Video Editors – i.e. when the animated graphics, voiceover narration, background music and all required paraphernalia are sequenced together in an editing suite. This is so that a beginning, middle and end is given to the body of your 2D animation.
Of course, all these highly skilled and imaginative talent need to be compensated according to the volumes of effort they put into producing every single 2D animation video.
The Price Range
Depending on the length of your 2D animation, the estimated amount of time it would take to produce it, the complexity of the script, a price should be given accordingly.
Generally, a good quality 2D animation would cost from £2,500 upwards..