In this post, I will tell you everything you need to know about LinkedIn video for 2022.
The 3 different types.
How to post them.
All of the latest video specs.
Plus many lesser known best practices and strategic insights which will enhance your engagement and greatly help you to grow your business through the platform.
But before I begin, you might be interested in reading my free definitive guide to video marketing. Believe me, it will give you a massive head start on your LinkedIn video content!
Now…
Why is LinkedIn so Important for Your Video Content?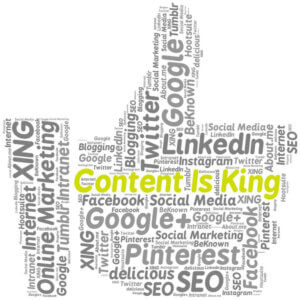 When it comes to business, there's no better social media site than LinkedIn for promotion.
In fact, 91% of marketing executives say LinkedIn is the best place for finding quality content!
Couple this with the fact that 96% of people now report they've watched a video online to learn more about a product or service, and it becomes clear which content type is most effective for 2022.
And these new-found powers of video marketing haven't gone unnoticed by the good people at LinkedIn.
In recent years, they've been developing and launching new video features, such as Native Video and, coming soon, Live Video, to encourage marketers to share more video content and track their insights for greater optimisation.
And according to LinkedIn themselves, video is their fastest-growing ad format and gets on average 3 times the engagement of articles. In other words, anyone posting quality video content on the site is bound to reap the benefits.
Now, you might be thinking, but won't I just get lost in the crowd if everyone's posting LinkedIn videos?
Well, without the right knowledge, yes. But read on to learn all of the best easy-to-implement insights that will help you stand out in 2022 and see for yourself!
But, first…
What are the Different Types of LinkedIn Video?
There are 3 types of LinkedIn video that you can post on your page. They are:
LinkedIn Shared Video
LinkedIn Native Video
LinkedIn Video Ads
What are LinkedIn Shared Videos?
LinkedIn Shared Videos are videos that are published by simply copying and pasting an external video link into a LinkedIn post. They could be 1 of your YouTube channel videos, for example.
I think it's important that I cover LinkedIn Shared Videos here because it's a common way people publish LinkedIn video content. But, note, since the introduction of Native Video, I don't recommend uploading shared videos because they're less engaging and LinkedIn rewards other video types far more.
"Since the introduction of Native Video, I don't recommend uploading shared videos because they're less engaging and LinkedIn rewards other video types far more."
This is because shared videos come from external platforms and don't play automatically on the audiences' feed.
People have to go (slightly) out of their way and click the play button if they want to watch them. Because of this, the engagement levels are dramatically reduced.
As I get into each type in more detail, it will become even more apparent exactly why I recommend steering clear of Shared Video.
How do I Share External Videos on LinkedIn?
To share a video from an external source onto your LinkedIn page, first click 'Start a post' at the top of your Home page.

Next, paste the link to the video you want to post where it says 'What do you want to talk about?' And add any text and hashtags you want to accompany it before hitting 'Post' to publish.
What are LinkedIn Native Videos?
LinkedIn Native videos are videos that are uploaded directly to LinkedIn from your mobile phone or computer. As they are uploaded specifically for the LinkedIn platform, they tend to win much better engagement, interaction, and shares than LinkedIn Shared Videos.
When viewing the 2 video types side by side, the only noticeable difference is that LinkedIn Native Videos begin playing automatically when in view on your feed.
Although this sounds like a very small factor, LinkedIn themselves have reported that it makes Native Videos 5 times more likely to start a conversation among members! And when you can get a conversation going, the more views, engagement, website traffic, and sales you get.
LinkedIn Native Video File Specs
Max file: 5gb
Min file: 75kb
Max length: 10 minutes
Min length: 3 seconds
Resolution: 256×144 to 4096×2304
Aspect ratio: 1:2.4 to 2.4:1
Frame rates: 10fps to 60fps
Bit rates: 192kbps to 30mbps
File Types: ProRes, MPEG-2, Raw Video, VP6, WMV1
How Do I Upload Native Video on LinkedIn?
On Your Computer
To upload a Native Video from your computer to your LinkedIn page, first click the video icon next to 'Start a post' at the top of your Home page.

Then select the video you want to post from your computer and add any text and hashtags you want to accompany it before hitting 'Post' to publish.
On Your Mobile Phone
To upload a Native Video from your mobile to your LinkedIn page, first click the video icon next to 'Start a post' just like on your computer.
Next, select 'Take Video' to record a video there and then. Or, alternatively, 'Photo Library' to select a pre-recorded video from your phone.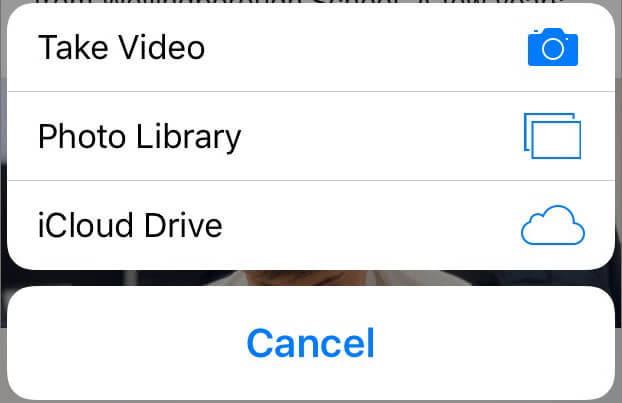 Once that's done, click the add filter or text buttons in the top right corner (if you want to include either) and 'Post' your video.
What are LinkedIn Video Ads?
LinkedIn video ads are sponsored videos for business that appear on users' feed. They mainly differ from Native Videos in that they have advanced audience targeting and performance testing and optimising options.
The benefits of LinkedIn Video Ads are numerous. Such as a greater chance of building brand awareness, excitement, and driving traffic to your website.
They help you reach the professional audience that will benefit you best by:
Making you define the objective of your ad
Measuring its performance and aligning the metrics to your objective
Offering many useful tips for shaping the content of your ad to best achieve its objective.
LinkedIn Video Ads File Specs
Max file: 200mb
Min file: 75kb
Max length: 30 minutes
Min length: 3 seconds
Pixel and aspect ratio requirements:
360p (480 x 360/wide 640 x 360)
480p (640 x 480)
720p (960 x 720/wide 1280 x 720)
1080p (1440 x 1080/wide 1920 x 1080)
The minimum resolution for video ads created with a 1:1 aspect ratio is 600x600px. The maximum is 1080x1080px.
Frame rate: Less than 30fps
Horizontal layout only
MP4 file format only
Audio format: AAC or MPEG4
Audio size: Less than 64KHz
Video captions must be in .SRT format.
To launch a LinkedIn Video Ad campaign, you will need to create a free Campaign Manager account…
How do I Create a LinkedIn Campaign Manager Account?
To create a campaign manager account, simply:
1. Click the 'Work' icon in the top right corner of your LinkedIn account.

2. From the popup menu, hit 'Advertise' to open the LinkedIn Marketing Solutions page.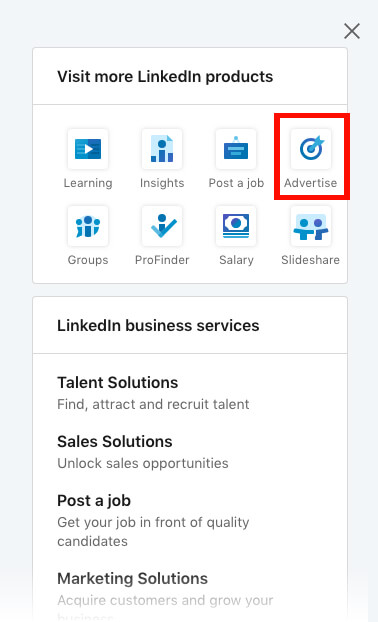 3. And then click 'Create ad' to get started.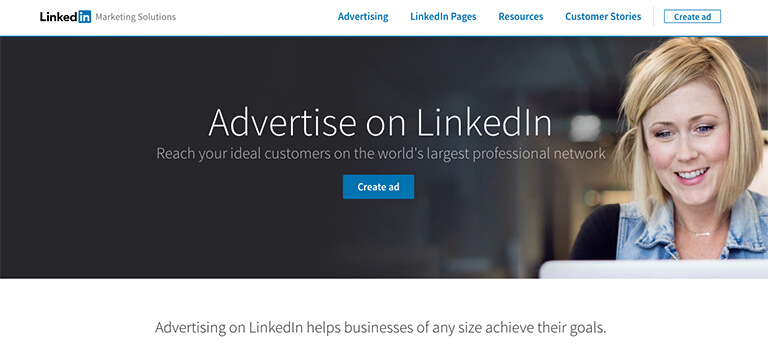 How do I Create LinkedIn Video Ad Campaign?
Follow these instructions to get your LinkedIn Video Ad campaign up and running:
Log in to your Campaign Manager account and click 'Sponsored Content'.
Give your campaign a title and select its main objective from the given options. They are: building brand awareness, encouraging brand consideration, or driving leads and conversions to your website.
Choose 'video' as the type of ad you want to create, click 'Next', and 'Create new video'.
Enter the relevant information when prompted, upload your video, and 'Save'. Note that you can only upload LinkedIn Video Ads from your computer and not from your mobile phone.
Then hit the tick beside the video to select it and click 'Next'.
Select your target audience criteria from the given options and click 'Next'.
Set whatever bid, budget, and campaign duration applies and 'Launch Campaign'.
11 Best Practices for LinkedIn Video 2022
These days LinkedIn is a fast-moving platform with new features and updates being added all the time. It can be tough to keep up.
So, to make things easier for you, I have compiled my top 11 best practices for video on LinkedIn in 2022:
1. Keep Ads Short
LinkedIn's own studies have discovered that the sponsored ads that do best on their platform are less than 15 seconds in length. And, more specifically, that this is due to viewer retention waning after only 10 seconds!
So, when making your LinkedIn ads, think up creative ways of getting your message across in such a short time.
Ways of successfully combatting this are to:
Get to the key message of the video right out of the gate.
Capture the audience's attention with compelling graphics, production, or people.
Show your audience what you want them to see with visual storytelling, as opposed to merely telling them it verbally.
Use business-appropriate humour or shock value to really grab their attention.
2. You're a Silent Film Director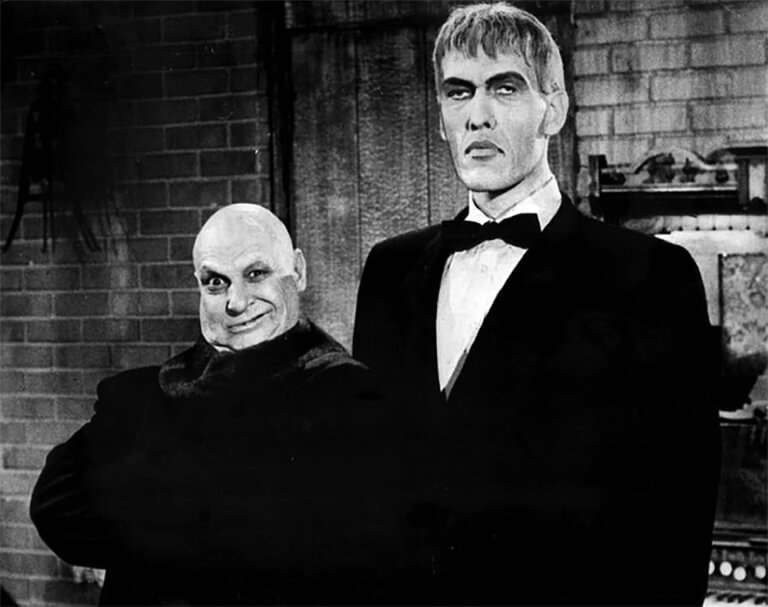 That's right, if you want the message of your ad to have universal impact, you're going to have to manage it with the sound off.
This is because, when your video starts playing automatically on someone's feed, it's initially on mute. If they're interested enough, they have to manually unmute it.
Given this fact, it's not surprising that most videos on LinkedIn are actually seen with the sound turned off. So, how to make yours work given these constraints?
Here are my top tips:
It's all about the STORY. Go into brainstorming your concepts thinking how you can show your message in a story with action, movement, gestures, dance, unique behaviour, etc. It's all about balancing the theatrical with the subtle, like an explosion cut with a close up of someone's shocked eyes, and not leaving a dull moment.
Choose expressive actors with interesting and diverse appearances that you can really visualise telling your story through their body language alone.
If dialogue is unavoidable, you should definitely include subtitles in your video.
An effective way to avoid boring your audience is to use multiple contrasting locations relevant to the plot. A 10-second ad jumping from 1 dramatic location to another is going to work much better than a single shot with a still background.
3. Perfect Your Headline
Latest LinkedIn studies have proven that the most influential factor in encouraging people to watch videos are headlines. It's true.
"Latest LinkedIn studies have proven that the most influential factor in encouraging people to watch videos are headlines."
As well as that, they discovered that the 3 things in video headlines that are most effective for encouraging people to press play are:
The relevance of the headline to their own job, which has a click rate of 86%. If my target audience were mostly small business owners, for example, I would make sure to incorporate that into the video title.
Referencing a specific industry, which has a click rate of 75%. If my audience were small business owners in the financial services industry, I would work that in also.
And uniqueness, with a click rate of 74%. Take a look at what video content there already is on LinkedIn targeting your niche. Then do something that's both different and better – never be afraid to break from the norm.
Given these 3 factors, my video title might end up being something along the lines of: 'Toxic Culture: The Biggest Reason Financial Services Start-ups Fail'
4. Give Context with Text
Second in importance to your headline for click rates is the text that accompanies your videos. It should be a concise summary of everything that will be covered in the video.
But also, it should:
Give the reader a compelling reason to watch the video in the first sentence. Why exactly is it worthy of their time?
Use keywords and phrases that are relevant to the content. If you're in need of a little inspiration, try using free search engine Ubersuggest to see what phrases are trending in your niche. Go to tip 7 to see how!
5. Do Your Geography Homework

When trying to encourage people to watch your LinkedIn videos, geographical demographics are worth paying attention to. This is because different regions on the globe have subtly different triggers.
Here are the most important takeaways from LinkedIn's study:
Humour is the best way to encourage clicks worldwide, except in Europe.
In Europe, the most valuable strategy is provocative and thought-provoking content. Which is also the 2nd most valuable strategy everywhere else, except South and East Asia.
Asia and North Africa, more than anywhere else in the world, react strongly to mentions of celebrities or influencers.
In Brazil, India, and East Asia, likes and comments are twice as important for improving click rates as everywhere else.
So, how does this apply to your videos?
Well, it highlights the importance of knowing where most of your audience is before making the content. So, to maximise the effectiveness of your LinkedIn videos, always begin with customer research.
6. Include a Call to Action
Every LinkedIn video should encourage the audience to take some form of action. So you should always make sure to include a strong CTA.
Generally speaking, call to actions come at the end of videos, but that isn't a strict rule as making them unique and memorable is your number 1 priority.
Maybe incorporating them cleverly into the middle of a video might work best in your case?
Here are my top guidelines for writing CTAs that work:
Make them as easy to understand and follow as possible.
Keep your CTAs short and to the point, and avoid sales pitches that would turn people off.
Don't place a summary or music signalling the end of the video before your CTA. People will likely click away before seeing it.
Articulate the benefits of following your CTA.
Make it a unique reflection of your brand's personality, don't be generic!
Include it on-screen as text.
7. Tag Your Video with Keywords
When writing your video description, instantly broaden the reach of your videos by tagging them with relevant keywords.
As already mentioned, a great, free tool to help you find them is Ubersuggest. Just put the topic of your video into their search engine and find all of the internet's most searched-for keywords in order and with relevant stats.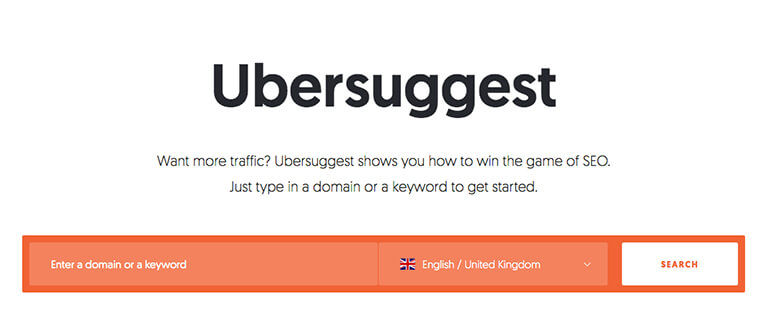 For example, if I enter 'product launch', I find that 3 of the top related keywords are 'product launch plan', 'product launch event', and 'product launch venue'.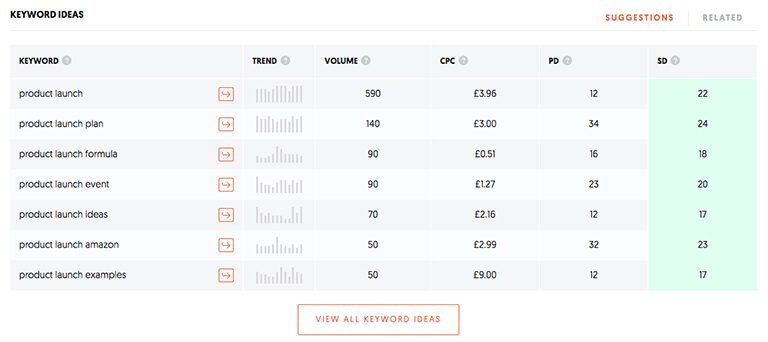 So, when writing my LinkedIn video description for my product launch, I would make sure to include at the bottom: #product launch plan #product launch event #product launch venue, plus as many more as I find appropriate.
Now when people search those phrases, they have a better chance of coming across my LinkedIn video.
8. Tailor Your Sponsored Videos to Your Chosen Objective
There isn't much point in choosing and targeting a specific objective for our video if you don't then compliment it with the actual content itself. So, given LinkedIn's 3 objective options, here is how you can ensure that you actually achieve them:
Brand Awareness
These are the most important videos to keep under that 15-second engagement mark. They're all about concisely communicating your brand ethos in a way that creates an emotional response in the viewer.
After watching them, the viewer should be saying, 'Holy ****, I need to learn more about this!'
Brand Consideration
For these videos, it's ok to go a little longer. That's because they should be a little more informative.
You should use them to prove why you are better than the competition and to quell any doubts your audience might have about your business.
They could be things like customer testimonials or interviews with b2b industry experts.
Demand Generation
These videos should be as long as is necessary. They're all about generating enough buzz and excitement that people will be rushing to purchase your product or service.
They could be things like product demonstrations or promotions for an upcoming product launch.
9. Know when to Post
For maximise visibility on LinkedIn, I recommend posting your videos between 8 a.m. and 4 p.m. on work days. This is when most users are active.
But make sure you test out different times to discover exactly when works best for you.
And remember to always go by the time zone where most of your audience are, rather than where you are.
10. Optimise Your Content
Use your Campaign Manager to get a deeper understanding of your video's performance.
Built-in tools like Demographic Reporting let you see which audience segments are reacting best to it, so you can target them specifically for greater impact.
Also, make sure to look at how well the intro of your video is performing. It's especially important to get right. Does a large percentage of your audience tune out immediately?
Even if the video is performing well, you still don't know if it's reaching its full potential. So A/B split test various components to see what works best.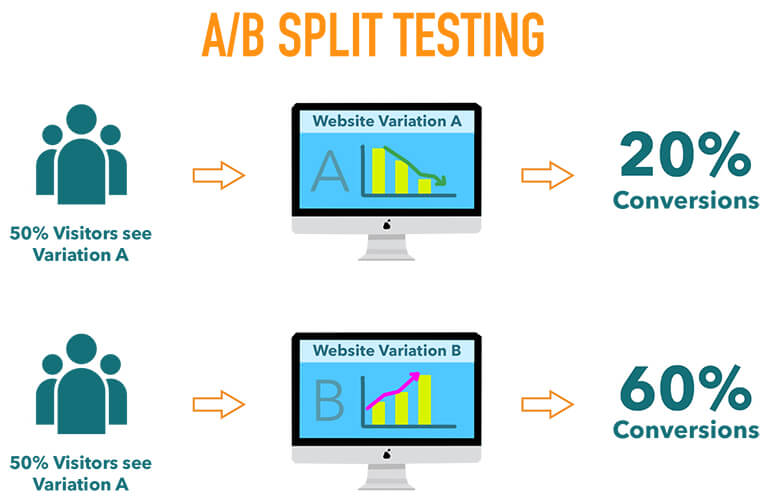 This involves making multiple versions of something and testing them separately to see which has the greatest impact on your objective. Important things to test are your:
Headlines
Thumbnails
Video intros
Funny versus provocative content
Call to actions
Video length
11. Don't Share External Videos!
Finally, I've said it already, but it's so important it would be wrong not to include it in a list of LinkedIn video best practices: Make sure you don't share videos on LinkedIn from external sources like YouTube or Facebook.
For maximum impact, you should always upload LinkedIn Native videos or LinkedIn ads.
15 Video Strategies to Grow Your Business on LinkedIn 2022
I'm afraid anyone can follow the LinkedIn best practices. So on their own they're not enough to make your LinkedIn videos stand out.
That's why I've compiled my 15 best insider strategies for setting your LinkedIn videos apart from the competition:
1. Insights Insights Insights
Remember that LinkedIn is a business-orientated platform. In that environment, there is probably no better strategy for growing your reach and interaction than revealing interesting, relevant, and useful insights into your industry niche.
So create all of your LinkedIn videos with this in mind. Don't underestimate the value of thought leadership for growing your business. And the more actionable your insights, the better.
2. Introduce Yourself
A great way to get started on LinkedIn is with an introductory video. This is because, at first, people don't know who you are and are less likely to interact with your content because of it.
So make it as easy as possible for them to get to know you and create a short brand introduction video. It should help them understand what you do, what you hope to do, and what your main offerings are.
And don't be afraid to get creative and produce a video that is both entertaining and informative. Who knows, it could go viral and set the stage for the rest of your content.
3. Offer Sneak Peeks
A relatively quick and easy way to generate content that builds excitement and buzz around your business is to reveal sneak peeks of products, events, openings, or anything you have coming up.
Make sure they are energetic, enthusiastic, and charismatic to ensure some of that good energy rubs off on the viewer.
4. Breaking Industry News
Jump on any big or trending news within your industry. It is a great opportunity to make yourself relevant and boost your traffic.
Even consider making news a part of your LinkedIn video strategy. Regular industry news videos can keep people coming back to you time and again.
5. Give Your Employees' Pages a Boost
The team effort it takes to run your business shouldn't end in the office. So make sure you interact and share your employees' best posts on your business LinkedIn page.
By doing this, not only will you be showing the world your amazing company culture, but you will also be creating wide-ranging connections and developing a strong voice for your brand.
6. Preview Events and Launches
As well as sneak peeks, it is also worth producing some higher quality LinkedIn videos to preview upcoming product launches, events, etc.
In these videos, begin with the benefit that the viewer will get from attending or buying. If you offer them something they didn't expect or ask for, but could improve their lives, they are much more likely to opt-in when the occasion comes around.
7. Balance Out Your Content with Hero Hub Hygiene
The HHH framework is designed to help you grow an audience and keep them coming back by ensuring your video content, as a whole, is coherent and covers all areas of your sales funnel.
Learn all you need to know in the above link.
In the shortest possible terms, it says you should make high-impact brand awareness videos infrequently (Hero) and lower-budget brand consideration and SEO videos frequently (Hub and Hygiene).
Apply it to your LinkedIn videos and find out which content types you need more or less of.
8. Day-to-Day Moments and Behind the Scenes Videos
Working on new, interesting, and fun projects every day? Or simply find yourself in an interesting or funny situation relevant to your business? Let the LinkedIn community know about it and keep your audience up to speed!
This is a perfect way to keep your audience engaged in a quick and easy way.
9. Boost Your Top Posts Organically
Every so often you'll post a video that just works. It draws in huge viewing numbers, likes, engagement, comments, etc.
When you're on to a winner like this, capitalise on it. If you have an email chain, for instance, send it out to everyone on it with the word 'video' on the subject. If you have other marketing channels, like Facebook, post it on those too.
10. Event Coverage and Recaps
Always take a camera along to your events, talks, launches, etc. and document the experience for your LinkedIn page.
Those who couldn't make it will be grateful. And it's great content for engaging new audiences with your business.
11. Interview Industry Experts and Influencers
The benefits of having a highly-respected industry expert, especially in the b2b world, speak highly and candidly about your brand go without saying.
It is of course not the easiest thing in the world to arrange. But, perhaps when you cover an event, for instance, there might be 1 or 2 in attendance.
Try and grab a few moments with them on camera for an open and honest interview. They might just say how impressed they are with your offering.
12. Make Use of LinkedIn Groups
What are LinkedIn groups?
LinkedIn Groups are often overlooked virtual forums for people with similar interests to discuss and learn about specific topics.
They're a great place to share knowledge with industry insiders and find solutions to the challenges you face. Not to mention develop relationships and partnerships that could have the potential to grow your business in the future.
On the client side, you can build communities around your business by offering solutions to specific problems that your target audience face.
To find or start a group, simply hit the work icon at the top right of your homepage.

Select 'Groups'.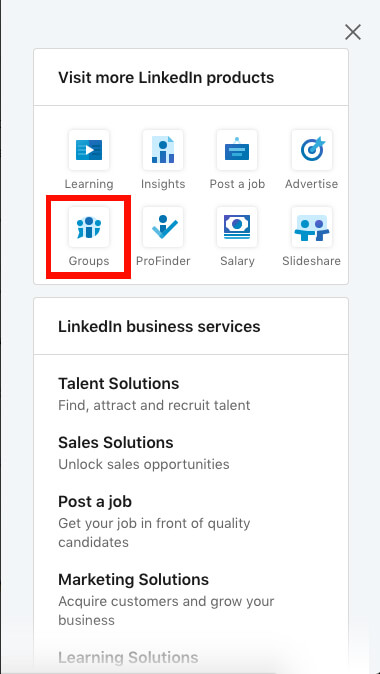 Then hit 'Discover' or 'Create a new group' to start sharing your knowledge.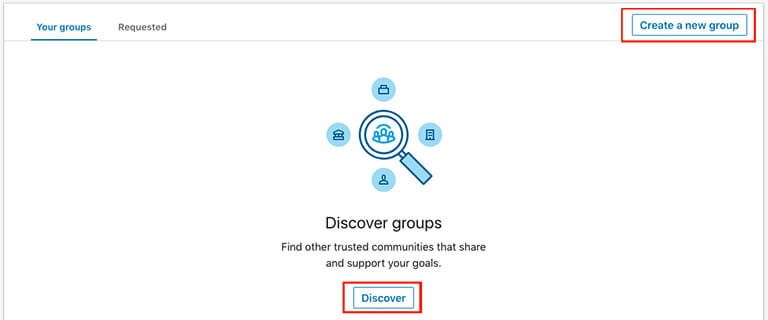 13. Make Use of LinkedIn Showcase Pages
What are LinkedIn Showcase pages?
Showcase pages are add-ons to your LinkedIn company page for highlighting a specific business unit, initiative, product, service, or for targeting unique demographics. They are standalone pages, meaning people can follow them without following your main page.
If you have multiple target audiences or brand personas, you need Showcase pages. With them, you can avoid over complicating your main page and creating confusion for your audience by spreading out your offers and messages across multiple pages.
"If you have multiple target audiences or brand personas, you need Showcase pages."
To create one, simply click 'Admin tools' on the right of your company homepage and select 'Create Showcase Page' to get started.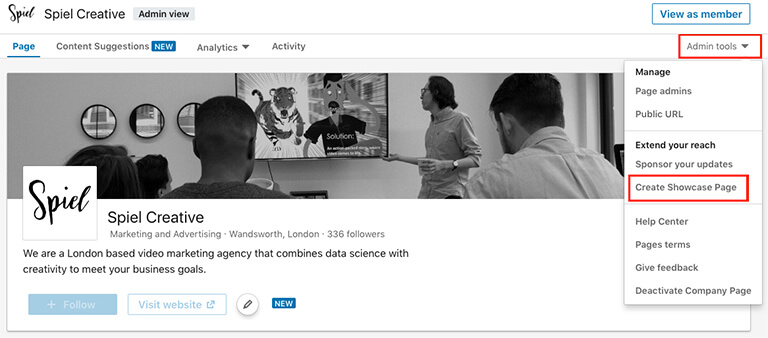 14. Highlight Your Case Studies and Customer Testimonials
There aren't many better strategies than case studies and testimonials to prove how great your offering is. When people see your happy customers and the results you've delivered them, they will take notice.
To learn everything you need to know, take a look at my guide to testimonial videos.
15. Doing Good for the World? Make it Known
As we're all aware, there's a lot of bad news out there. So people tend to gravitate towards positive stories, especially if it relates to them and their industry.
If your company does charity or environmental work, for example, produce videos to show how and why you are doing it.
Conclusion
I hope this article has given you a comprehensive understanding of video on LinkedIn.
Remember, when beginning your LinkedIn video campaign:
Avoid sharing videos from other platforms and stick to Native videos and ads.
Set an objective for every video, not just your sponsored ads.
Sharing industry wisdom gets you places on LinkedIn.
Every day there are opportunities for new LinkedIn video content.
Create Showcase pages if you have multiple target audiences, offerings, or business units.
Thank you for reading. If you have any questions or comments, don't hesitate to put them in the comments section below. I'd be happy to help!
If you would like to learn more about utilising Linkedin for your business, then feel free to contact our video production company.