5 Common Mistakes to Avoid in Your Marketing Video
Deciding to have a marketing video produced could be one of the best investments you make to date, but that depends on producing a high quality product.
There are many mistakes that amateurs and even production agencies make.
As a production studio with proven success in creating high-impact animated marketing videos, we know where extra special attention needs to be taken. We have put together a list of common mistakes that are made when producing animations:
1. A Video That Drags
If your video is too long, you can expect viewer metrics to drop dramatically before the call to action is reached.
Even if your video is engaging, viewers will often click away due to short attention spans and busy lifestyles.
Figures from Wistia suggest that 30-second videos are watched through to the end by 85% of viewers, while 120-second videos are watched all the way through by only around 50% of the audience.
If you want to engage your audience and impart a message effectively, then a short and efficient video is the way to go.
2. Disrespecting Your Audience
Consider the characteristics, culture and values of your target audience, and ensure that you respond to these with your video.
There are many ways in which you can offend with a video, so a lot of thought should go into the whole process.
For instance, when an animated character is given a certain accent, and people are offended by the association of this accent with this character. Some Eastern Europeans were offended by the Compare the Market meerkat adverts, for example.
The use of unprofessional techniques like robotic voiceovers can also cause unintentional offense, as can a controversial story.
Often the provocation for offence is not seen until a reaction is experienced, but through focused research this can be avoided.
3. Lack of Clear Objectives 
Make sure your video has a call to action which is clear and inviting.
Your animation and your call to action will depend on the reason for your video.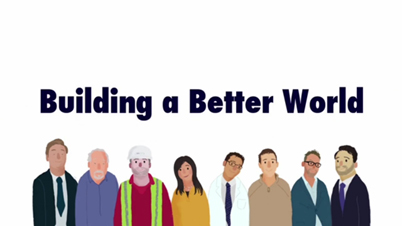 An explainer video should provide all the information required by viewers in order for them to make a conversion at the end.
Some promotional videos, on the other hand, might present an imaginative story or concept and only tell you what the brand and product is at the end.
Your strategy and objectives should be clear before you embark on producing your animated video.
Whether your call to action is for them to subscribe to your mailing list or make a purchase, your efforts will be worthless unless you make this attractive and easy to follow.
4. Failing to Answer Viewers' Questions
Often, marketing videos focus far too much on the company's assets and not on how exactly these can benefit the potential customer.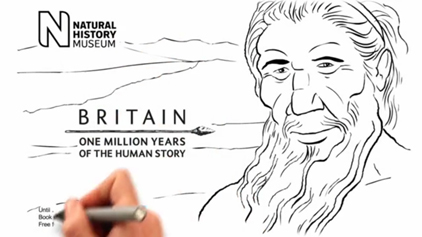 This is totally off-putting. Why would anybody engage with your business unless you show that you have considered their requirements and can offer a good way of meeting them.
Even if your offering is not original, you can stand ahead of competition by relating to your potential customers.
Animated videos are very effective at explain things to consumers in a clear and engaging way, so make the most of this potential.
5. Choosing the Wrong Production Studio
Selecting a production company that will do your brand justice and achieve fantastic results is crucial.
If you get this wrong, you could be completely wasting your resources.
There are many elements that need to be considered when producing an animated marketing video: targeting the audience, user engagement, brand image, effective communication, applying an engaging concept, attractive animations and voiceover, among others.
Integrating all factors to produce a high-impact video is no easy feat, so collaborating with a studio that has a great track record for achieving returns is advisable.
This can determine whether your video marketing campaign is a success or a failure.
If you have had an animated video made before, and experienced additional problems to those mentioned in this article, then please give details in the comments section below.
At Spiel we apply the latest marketing research to our videos, with on-site digital marketers overseeing projects alongside producers.
Our design and production teams are highly skilled as well as experienced in creating illustrations, animation, sounds and voiceovers that inspire user engagement.
Perhaps most importantly, we also engage in close communication with our clients throughout the entire production process, ensuring that their unique requirements are met, and even exceeded.
If you would like to discuss your video with our team or request more information about our studio, contact us on 0208 891 2077 or [email protected]. Marketing videos are our speciality and we always look forward to the next project.
This post by our animation studio was written by Warren Green.
Related Posts