Explainer Videos Versus Advertisements
In the world of digital marketing, using video has gone on to the extent to have its own sub-sector in the industry, i.e. video marketing.
The engaging, crowd-pulling and intriguing nature of video bridges the gap between product knowledge and the consumer magically.
The two more dominant forms of video marketing are explainer videos and advertisements. To the uninitiated both may seem to be the same, but these are, in fact, not.
I will explain to you why in this post.
The Detail
Explainer videos are usually made by those businesses who feel that the products and services they are selling need more explaining to the audience because they might be a) new and uniquely innovative (e.g. Dropbox) or b) they are intangible in nature (e.g. an important message) that needs to be understood by the audience using their mental faculties, such imagination or lateral thinking.
Advertisements, on the other hand, are usually based on products and services that are tangible, easy to identify, understand and sell to the audiences. Very little or no explanation is needed, thereby being less detailed.
The Form
While explainer videos are videos in essence, advertisements are not restricted by their media. Billboards, newspapers, magazines, online pay-per-click image and video are all commonly used for making and publicising advertisements.
For instance, Dropbox has shot to fame and fortune since it launched its explainer video. Thanks to it, we now know what the business is all about and how we could benefit from it.
The video is around 2 minutes long which is ideal for an explainer video, but would it be so for an advertisement?
The Length
When a new movie is advertised, its timing is typically between 20 to 30 seconds long. However, when a new movie is introduced to the public, it is shown in more detail and we call them 'trailers' and when its release date approaches, we see posters crop up on nearby billboards.
All these are forms of advertising with varying lengths in duration, depending on the medium used for the purpose.
Conversely, with explainer videos, there's not so much of advertising going on as there is in explaining what the features of a product or service are, how they work and how can we benefit should we decide to invest in it.
Granted the product or service is getting exposure in the public domain through the explainer video, but it is more of a user guide than a catalogue.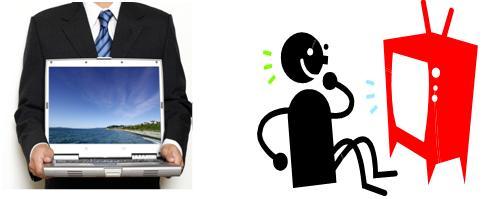 The Immediacy
An advertisement is positioned at a time when it is likely to get optimum exposure in the public eye, especially to its target audience. For example, advertisements for children's toys are placed on websites suitable for children, or for their parents.
An explainer video is positioned on a landing page or on the homepage of a brand's website and is there whenever users wish to view it.
In a nutshell, while advertisements are temporary, explainer videos are there for the long-haul, if not permanently.  While advertisements are bite-sized pieces of information, explainer videos are educative. While advertisements are precise and fast, explainer videos are detailed and run at a steady pace.
Hope this helps!
The post has been written by Maite.
Related Posts